ShaMedic
is creating Creative and Fun Events!
Select a membership level
Donator
Donator Gives you access to Donator perks on the Server; Providing Elevated Permissions as well as access to every Text Channel. In addition, Donators are offered Reserved Slots in both Event Signups, and in Game Servers in addition to elevated ranks in those servers.
Donators also get a colored name of their choice, as well as are able to Beta Test new channels!
Super Donator
Along with the perks of being a Donator; the Super Donator Rank allows for contributions of Event Ideas for the server; and Super Donators hold a unique position of first access to new Events and Server Updates. Exclusive Access to Super Donator-Only Commands!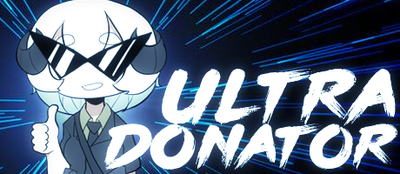 Ultra Donator
Limited (1 of 2 remaining)
This Rank is solely for those who wish to provide the utmost support the Events we do, and features VIP Permissions and Recognition for the Support!
About ShaMedic
ShaMed is an Art and Gaming Community that has been hosting events, promoting community values, and bringing people together since 2013!
ShaMed has been funded primarily through its Staff over the years; and has always managed to host its events out-of-pocket. In response to the support we have recieved, we have come to Patreon! Those who wish to support the events and the community can contribute in a meaningful way and be recognized for their support!
Our Patreon Subscribers directly support the Servers, Art Contests, TF2 Scrims and other events we host!
To show our thanks we offer a variety of perks, our way of saying thanks for your continued support!
Come Join us on Discord!
https://discord.gg/vKePC5X
With this first Goal ShaMed will be able to run the events and giveaways we have alotted for each month!
1 of 2