Shadow Von Kat
is creating poetry, blogs, and visual art
Select a membership level
Updates with Pics
Get two short blog posts or project updates (at least one with a work in progress pic or brief video) per month, visible only to members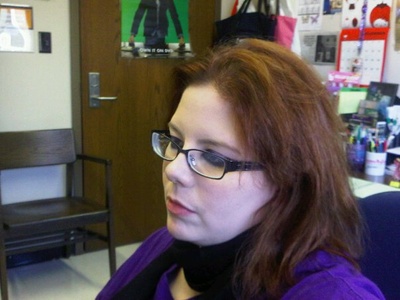 Sneak Peaks and Exclusive Blog
1) Two short blog posts or project updates (at least one with a work in progress pic or brief video) per month visible only to members
--and--
2) Early access (a full month before it's shown or read anywhere else) to one poem
--plus--
3) A full-length blog (event write-up, discussion of a situation, rumination, etc.) exclusive to members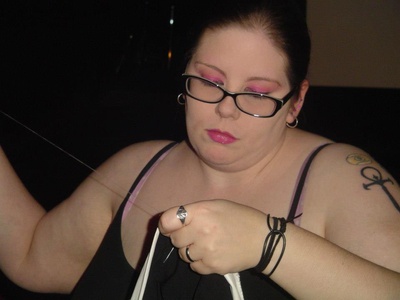 Sneak Peaks, Exclusive Blog, and Videos
1) Two short blog posts or project updates (at least one with a work in progress pic or brief video) per month visible only to members
--and--
2) Early access (a full month before it's shown or read anywhere else) to one poem
--plus--
3) A full-length blog (event write-up, discussion of a situation, rumination, etc.) exclusive to members
--plus--
4) Two exclusive vlogs, video updates, or poetry readings
About Shadow Von Kat
Most Thursday nights involve reading slam poetry at a local art gallery. My visual art runs the gamut and includes joining a friend in sculpting plastic bags and straws into 3D skulls or flowers, framing images from my days of cityscape guerrilla photography stunts, airbrushing, sketching, and calligraphy (which I've done for more than 18 years).

I have a background in journalism -- while I did some time in news, I've always preferred features and entertainment. Unlike my idol Hunter S. Thompson, I don't have much of a stomach for strong drink, but I do have a preference for late night hours. In addition to occasionally sitting down to blog (something I'm planning to do regularly through this project), I've been working on a documentary (about living with Complex Regional Pain Syndrome, known as CRPS) for more than two years. 

I'm an award-winning zombie researcher with a Master of Arts degree in English: Popular Culture. Not only did I spent fourteen years teaching college composition (those first couple of writing classes everyone has to take, regardless of major, but doesn't want to) and trying to find a way to make them fun, but I've been a writer since an English teacher said the phrase "Young Authors' Conference" in third grade.

After giving up an amazing and fulfilling career due to my ever-worsening battle with the hell that is CRPS (so painful it's known as "the suicide disease"), I'm allowing my art to come to the forefront. My body has slowed down and brain certainly isn't what it used to be, but I can carry around a lot of art supplies and notebooks, even to doctor's appointments -- and the documentary has become a natural extension of going through each week.

If there are things you want to know or particular types of art (poetry, sketches, paintings, collaborative pieces, etc.) you'd like me too share, please let me know! 

When I reach $250 a month, I'll answer up to five questions from my sponsors in a vlog viewable to sponsors. Each person is entitled to one question each unless sponsoring for at least $30 (and then I'll take up to two questions from him/her/zer). 
1 of 2
Recent posts by Shadow Von Kat
By becoming a patron, you'll instantly unlock access to 56 exclusive posts
By becoming a patron, you'll instantly unlock access to 56 exclusive posts