The Six Million Dollar Guitar
is creating Music and videos
Select a membership level
Live go pro videos from the street!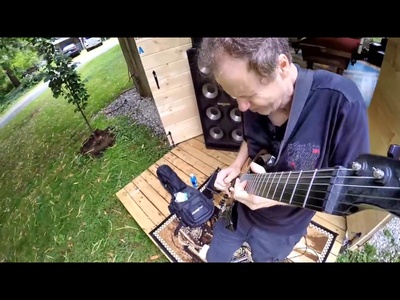 1) Support my work in creating more original instrumental guitar videos on youtube, free for your listening enjoyment.
2) Support the production of my live busking videos from the downtown streets of Vancouver. I am out for at least 2-3 hours. Will I have my money stolen by drug addicts? Will I be assaulted by a drunk? Will police threaten to seize my equipment? Will an 80 year old grandma or 4 year old start dancing? 
3) Each dollar a month donation gets a song of their choice dedicated to them and played live on the street. 
Anything can happen and I will catch it all LIVE with my go pro.  Kick back and watch the action from the safety of your own home. 
1 full album download from bandcamp.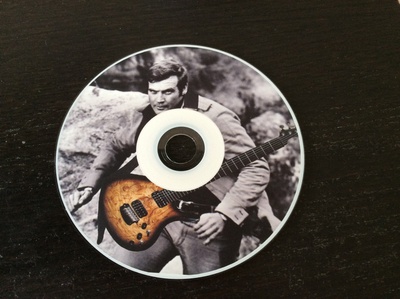 High quality flac or wav music download of my original instrumental guitar music. Much higher quality than youtube. Album selection will be vast as I have a large back catalogue. Choose from a selection of super extended and relaxing solo guitar, including  rock, funk, blues, fusion and ambient soundscapes.
 I have been playing for over 40 years, so yes, I know what I am doing.  I have made people cry with my playing on the streets, and sometimes it's because they actually liked it!
About
I started playing guitar in 1972 at the age of 10. I have spent 45 years learning and improving. In 2017, skill, dedication and time devoted to becoming a musician seems to be passe, as guitar and guitar solos, have completely disappeared from the popular musical landscape. Kids no longer want to spend years learning an instrument, they want instant gratification with garageband. Computer samples are now taking the place of musicians and music creation done by hand. I don't know about you, but this frightens me.

Since 2006, I have been posting my original music, live band shows, covers, lessons, on youtube. I never asked for money or ran ads. I hate ads and refuse to run them on youtube. I made enough on music from playing live. It still wasn't enough to live on, but there were places to play. That has changed. Live music is disappearing. No one cares or goes out to see music or live bands anymore, except for those over 50 who grew up with it. 

Kids used to take my picture in the street as they had never seen a "live musician" before. Imagine that. For the first time, I was forced to busk to make money with my music, as all the clubs I had played in had shut down. Busking also eventually ended as it was impossible to play at the 60 db volume level required by law. That's the level of normal conversation. 

Running out of options, I went to bandcamp, and now patreon. My original opinion of patreon was "What is this scam?" Especially when I saw people making a living reviewing (not creating) ridiculous things, like board games or tech. Here I was, sweating 40 years of hard earned skill, half a milliion hours of practice on guitar, and people who played video games on youtube were becoming millionaires. I thought it must be a cosmic joke. In spite of this depressing scenario at seeing what the public was now calling "creative value that needs to be rewarded', I never stopped actually creating and making music, because I don't need to get paid for what I love doing. It would be nice to get paid and be appreciated, but creating is its own reward. 

I don't use computer programs to make music. I do it the old fashioned way, with my fingers, playing from the heart, real time, no editing. Everything is spontaneous and improvised. My speciality is extended instrumental improvisation in ambient, funk, rock, soul, fusion.  The longer I play, the better it gets, as I get into the zone, and forget about time.  

I'm also doing something unique. No one else on YouTube posts videos of 1-3 hour uneditied, instrumental guitar improv. My music can be used for background relaxation, as a sleep aid,  meditation, yoga, while studying, working, painting. You can also buy tracks from my bandcamp site, but even 'buying music' seems to have gone the way of the dinosaur in this age of spotify.

Okay, so now I will take the approach of 'donation', like busking. If you like what you hear and want to  see me post more live from the street videos, as well as original instrumental albums (I am in the process of uploading a very large collection of superlative albums going back 13 years), you can support me and prevent a dinosaur from going extinct. Think of it as throwing a few coins on my guitar bag as you see my live show. The main comments I always get on my videos are "Why are people walking past? I would have stayed to watch! I would have given you a great tip!"  Now, you can. 

Even on my videos that have gone viral, like my live from the street ten minute guitar solo cover of purple rain by Prince, with thousands of raves, I don't make a cent off youtube. I don't run ads. I hate ads. I barely even made a cent while playing it 'real time' on the street, and yet many people comment that they would have paid me money. 

I put my heart and soul into everything I play, but am most often met with complete apathy as zombies walk past staring at their phones. 10% of the time, I meet someone who is moved by the music, but it is becoming increasingly rare. This is how live music is perceived in 2019.  Being a glutton for punishment, I will be heading back out into the fray this April and recording more live videos with my gopro for youtube. 

When I reach $1 a month, I will feel validated as a musician, finally seeing the fruits of 45 years of guitar playing pay off. If I don't reach this goal, I will be forced to sell all my equipment and give up music for telemarketing. 
1 of 1
Recent posts by The Six Million Dollar Guitar