Soaring Image Productions
is creating HD Photos & 4K Videos
Select a membership level
1 High Quality Photo
For just $3 per month you will recieve a high quality photo (technically 2 photos: same photo but 1 Raw and 1 Edited) per month sent to you via email to be used for whatever you like. Framing, Desktop photo, Instagram posts, Twitter header, Facebook header, etc. 
Thank you for your support!
Monthly 4K Clips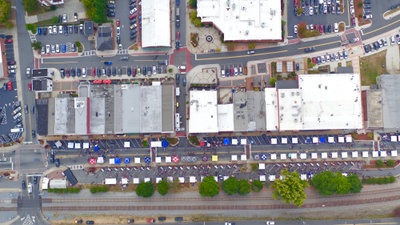 For just $6 per month, you will receive two 4K video clips that are great for intros and editing practice. These videos are not copywrited so do with them whatever you please!
Five 4K Video Clips + 5 HD Photos
For $25 per month you will receive five 4k video clips that can be used in your vlogs or other videos and five HD photos (really 10 because those 5 will be edited but the raw photos will be sent too)
Thank you!
About
Thank you so much for stopping by to see my work. Before you continue on my page I want to share a few things with you:
1. I love you.
I love you because you took the time to stop here to see what I have to offer. That alone means a lot. Even if you don't become a patron I still want to say I love you. You're on this platform to help others and that alone means the world to me. You keep the flame lit on our creative candles. Thank you. 
2. I am a student to this industry.
I am not not perfect nor will I ever be. I do my best to continue to learn and educate myself on multiple things in this industry. Whether that is camera angles or video/photo editing I am always trying to better myself. 
3. I want you to strap in and come with me:
This channel will feature video podcasts, competed projects, screen records of how I edit both photos and videos, tutorials on how to fly and facts about the drone I use. 
4. Keep me in the loop:
If I ever get to a point where you are no longer liking what I am doing please let me know how I can fix that. I do not want to upset anyone. I want to create an aerial photograph community where we can all appreciate the process together. Do not be afraid to let me know how you feel. 
5. Let's do this 
Put your seat belt on because this drone is now taking off !
After I hit $100, every one of my patrons will recieve an extra HD photo !
1 of 4
Recent posts by Soaring Image Productions