DCS
is creating Space School
Select a membership level
Early Access
• 4 early access pages!
• Full catalog of digital merchandise
• Poll access
...And peace of mind knowing Alkaline and Zeggy will smooch that much sooner...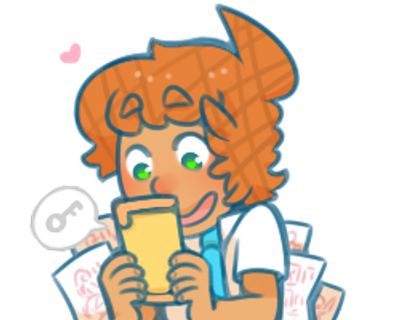 After School Club Member
👽This is my most popular tier!👽
• Membership to the Patron-only After School Club
See early page sketches, thumbnails, exclusive images, and original fiction!
PLUS!
• 4 early access pages!
• Full catalog of digital merchandise
• Poll access
...And peace of mind knowing you've donated directly to help the Federation make the Milky Way a safer place...
Mono-Sketch Reward
Limited (2 of 5 remaining)
Get a sketch commission from me, every month! 
Sketch will be digitally made, with monochromatic color (your  choice), and will include 1 character from the Space School cast! (Or, on occasion, any character you wish it to be!)
A message will be sent out at the beginning of each month asking what you'd like.

And everything the $5 pledge includes! (Patron-only club membership, free digital merch, early comic updates, etc!)
 

...And peace of mind knowing you've helped to keep Mr.Dennis' outfits oh so tight...

About DCS

Zeggy-- an alien and real creep, attends the acclaimed Space School for his telekinetic powers. Upon meeting the attractive transfer student, Alkaline, Zeggy soon learns that if he doesn't address his own bad attitude-- he'll never form the genuine relationships he desires so much.
Space School is a webcomic drawn by DCS with the help from their partner Niku, and friends. The comic has been running since 2011, and currently updates 4 times a month thanks to supporters like you!

Becoming a patron means that you will:

Get more pages, faster!
Become a member of the After School Club!
Have access to am archive of exclusive content only available to patrons.
Help support me as an artist whose sole income comes from you, my fans.
Supporting Space School through this page means it can continue to update and thrive. Join Alkaline and Zeggy on their journey to become better people!

If you join the $5 tier or higher, you'll become a member of my patron-only Secret Club. This is a password protected Tumblr where early comic pages, exclusive comics, original fiction, sketches personalized by me, and more will be available to you. This is my most popular tier, and this is where you'll be getting the best value I have to offer.

As an added bonus, supporters of all levels will periodically receive FREE digital merchandise. PDF copies of comics, soundtracks, and more!

If you have any questions about a specific reward tier, please send me a message!



Read Space School on
•
Smackjeeves
•
Tapas
•
Webtoons


Follow Space School on
•
Tumblr
•
Deviantart
•
Twitter
Merch Shop
•
PDFs of each chapter

$202 of $250
per Comic update
Monthly illustrations for Space School!
Each month I'll dedicate some time to sit down with the Space cast and just draw some stuff.
Suggestions will be accepted for what I'll draw!

1 of 2
Recent posts by DCS
By becoming a patron, you'll instantly unlock access to 61 exclusive posts
By becoming a patron, you'll instantly unlock access to 61 exclusive posts