Sparky Doodles
is creating Web-Comics and YouTube Cartoons
Select a membership level
The Tip Jar
Dude! Thanks for the help!
Your name will be forever engraved into any and all projects I do as a Special Thanks!
The Pint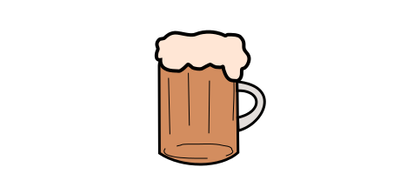 CHUG CHUG CHUG!
Cheers for the pint! For that, you get to see comics BEFORE they are released anywhere else!
The Spirit
H-Hey, are you trying to get me tipsy? 'Cause it's totally working!
For this tier, you'll receive bonus content such as unreleased comics, videos, scripts, concept art... etc. (Trust me, there is a lot)
About
Hi there! This is the Patreon for Sparky Doodles!Sparky Doodles is a comic series I started back in March 2012 as just a fun hobby to distract me from the stresses of college.

See them here!
Since then, it has gained quite a following online and spawned it's own YouTube miniseries. Here is one of those YouTube clips, as an example.
https://www.youtube.com/watch?v=bTnCqrv3iQg
The ULTIMATE goal is to make this weird little series of weird little things I do into a career, but as of right now the only goal is to earn enough money to pay half of the bills coming into the household. (The UK is not cheap, yo. Electricity companies try to bankrupt you)

So, if you're a fan of my comics, cartoons or even just my pretty face (ha!) then please do think about leaving a Dollar in the tip jar, it GREATLY helps.

And if you can't afford, or don't want to, spend money... NO WORRIES, nothing changes, you still get all of the usual content! Thank you, all of you!- Steven "Sparky" Park
This should be enough to pay those pesky bills!
1 of 2
By becoming a patron, you'll instantly unlock access to 20 exclusive posts
By becoming a patron, you'll instantly unlock access to 20 exclusive posts
Recent posts by Sparky Doodles