Stain'd Arts
is creating shelters in the subversive || an arts and culture organization
Select a membership level
Bee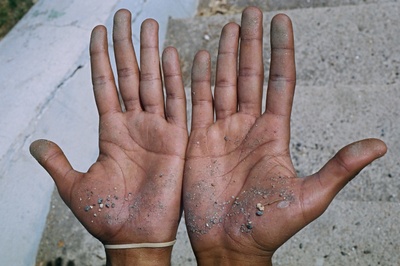 Thank you for being a part of what keeps our world alive. You are special, you are essential. We appreciate you deeply. We are excited to hear from you and SO welcome your feedback and input in the work we are doing. 
You'll be given access to all of our posts, videos and bits of writing that take place on this Patreon page. 
The Bud
Thank you for being who you are, for giving what you've given, for believing in art, and the world, and its inhabitants. You are the bud in the springtime, the burst of color from the snow, the delicate essence that makes our hearts beat a little faster. Thanks to your contribution we are able to be a little more sustainable, to pay our artists a little more, to have a little more play. That is huge! It means so much that you support this work. We could not do this without you. Please, share your thoughts with us as we go along and grow, expand, create. 
You'll be given access to all of our posts, videos and bits of writing that take place on this Patreon page. 
Babe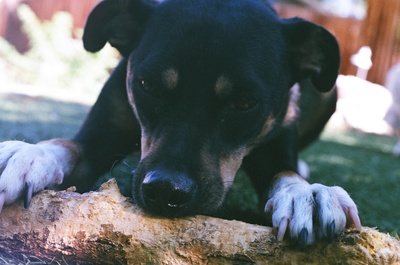 You are just exquisite. Truly. Your support is enormous. It's ground breaking. It's earth shattering. Your support allows us to expand programming into neighborhoods and communities historically denied access to the arts. You have given us the capacity to look beyond what we currently do and envision more. This is very significant for us.
At this membership level we will automatically send you a copy of Stain'd each time we go to print (twice a year). 
About
Stain'd Arts
"Out beyond ideas of wrongdoing and rightdoing, there is a field. I'll meet you there."
[
Stain'd Arts is dedicated to creating platforms for literary, visual and performative artists. Our work springs to life through print publications, online journals, videos, open mics, readings, storytelling and more. Stain'd Arts brings unseen artists and their creative work into the public eye with the philosophy that art which challenges unquestioned beliefs is art doing its best service to society. By creating avenues into the arts for emerging artists, Stain'd mobilizes consciousness, tapping into the power of art to enhance lives while simultaneously increasing public exposure to original, unusual and unfamiliar content. 
Our goal is to make Stain'd Arts a sustainable organization so we can continue this meaningful and powerful work of fostering the arts.

Thank you for being here, for recognizing the need for subversive arts spaces. You are everything to us. Want a little story?
So, what's your story?
The founders of Stain'd Arts, Noah and myself (Delia), caught a beat one day in August of 2015 in an alleyway, and there laid the groundwork for a shared vision of an arts organization. We swapped dreams back and forth, bounced ideas, played with words and finally launched our website in November of that year. It has grown exponentially since then.
Stain'd now produces a twice-annual print publication, and curates popular ongoing series of literary/arts events in and around Denver, including:
-a monthly open-mic featuring an upcoming local artist
-a storytelling event in collaboration with Soul Stories
-a few new and fresh video series
-a collection of poetry/handmade book.
-a short story collection
-an online journal called liminal
-a blog on stains :)
-a summer reading series which elevates the work of emerging artists
-a free weekly creative writing critique group
-workshops which create affordable access to literary/arts skills for the community

By bringing this content into people's consciousness, into their Friday nights, onto their coffee tables and the backs of their toilets, we can create a more connected, honest and vibrant world. We believe in art that disrupts. We believe so much in this vision that we've paid out thousands of dollars to artists before ever pocketing a dime. (I am not recommending this, it wasn't the smartest approach. but it is the heart that moves)
More and more people (artists and audiences alike) are impacted by our work. We have a huge vision and with the support of a platform like Patreon, we're able to work this vision without the constraints of searching for other, more traditional (and arguably less stable and more isolating) forms of revenue. We have so much more we want to cultivate. Seriously. Like, a retreat that's coming and a play and a dance showcase.
It takes a lot to produce all of the work that Stain'd does. Patreon ensures we continue to work towards our vision for the world. 
Enough about you, what about me?
Right, I hear you. Well... You get to be a part of this community. Depending on your reward level, you get perks like annual subscriptions, or voting power (like which themes we pick), or tickets to events. You also get the delightful benefit of knowing you were a part of making this happen:
Paying artists for their work. 
Hosting online platforms for visual, literary and performative arts
The publishing and recognition of emerging artists
Fostering community for both artists and audiences to meet one another in the strange grey space inhabiting so many of our lives. 
Both Noah and I are abundantly grateful for the support you are offering. You are helping to create art spaces, and enhance the arts not just in Denver but also across the nation. We are indebted to your vision for a better world. 
with love, on behalf of the whole team, 
– Delia 
Executive Director
(Music in Video by Kayla Marque. More music from Kayla here:
https://youtu.be/plRvZC4UjyQ)
$180.31 of $300
per month
When we reach $300 a month, we'll begin working on our first ever collection of short stories. I personally love the short story form. Though I am wildly intimidated by it, I think it is such a genius container.

This collection will be full of hand-selected writers and storytellers whose work we love and cherish. This is an opportunity for their work to be featured, but it is also an offering to you, our patrons. 

We intend to build this as a counterpart to Disquiet, our poetry collection. I think they will speak to each other in some way, create a dialogue, carry each other's threads. To be honest, it's all still developing. Which is very exciting! Because it means you get to have some say and sway in it.

So come sway. 

(now open to project title suggestions)

Concrete outcomes:
-short story collection, 2020
2 of 7
Become a patron to
Unlock 29 exclusive posts
Connect via private message
Recent posts by Stain'd Arts