Star.Massacre
is creating Plushies and Comics
Select a membership level
Pour Me Another!
Welcome to the club & Join the fun of whatever the hell I'm doing!
Suggest and vote a monthly character to plush with me!  
Photo and Video WIP guides for the Plushie!  
Illustrations each month of the chosen character(s)!
Access to brand new comic pages for my Rescue Adventure Angel. 
Unlimited Gratitude!!
Make it a Double!
Limited (40 remaining)
If you like the illustration for the month, Why not get it in a 5x7 postcard print!
This tier includes all the previous rewards, plus a shiny new postcard print in the mail each month!
(Please be aware you will need to provide a ship address and be mindful of any customs or mailing fees in your own country. )
Print will be sent after the 1st of the next month.
There can be only one!
Limited (1 remaining)
If you would like to have a Print AND the Plush we are making for the current month, reserve this tier and I will send you the finished plushie with your print!  (Please be aware you will need to provide a ship address and be mindful of any customs or mailing fees in your own country.)
Plush and print will be sent after the 1st of the next month.
About
Hello Friends!
Thank you so much for the visit and welcome your stay!
I'm
Ambur
, or better known as
Star.Massacre
or Star for nickname.
++++
*Star.Stuffing*
(
Plushies)

Well I'm here to host a Star.Stuffing sewing club with some plush stuff!
(Y
ou know, kinda like a book club but we sew instead..or not. If you would just like to see certain characters as plushies or just like to watch the process, you don't have to sew with me in the club and just enjoy!
)
I'd love to get a few ideas from patrons on what popular characters we can plush together as well as sharing some tips and tricks/behind the scenes experience. While I will post many things about sewing with machines and such, We will sew with 100% hand sewing techniques from start to finish as well. Let me help you make your own plushies with the most basic affordable tools.
Its the tops!
The show is called Plush N' Pint. We'll gather our supplies, grab our favorite snack/drink, snuggle up in our favorite sewing spot and sew our wonderful patterns together. As we grow, I will be able to upgrade to live episodes so we can sew in real time!
I really have no idea what I am doing on this social media, but hopefully that will bring in some of the fun!
++++
*Rescue Adventure Angel*
(
Comic)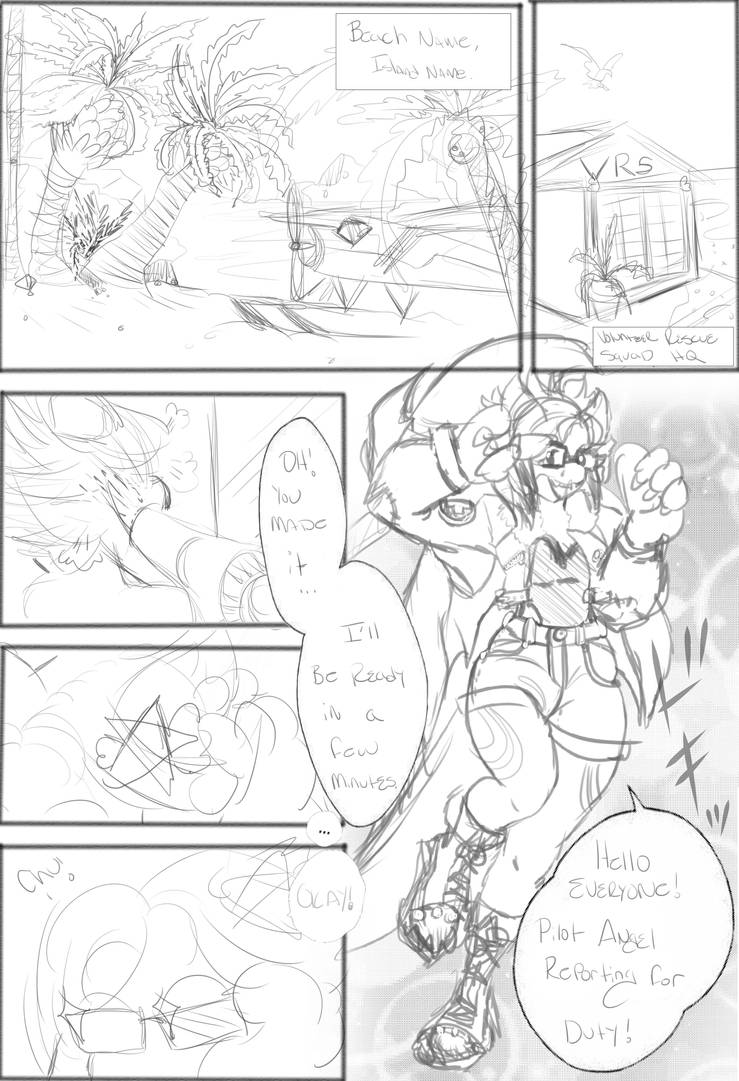 (Rough Draft Sample Page)
On a second note, I do happen to have another small dream besides making plushies in silly ways. I have stories I would like to create. Many of them have been in the making for a long long time and I finally prepared enough to begin my first!
The first story I will be working on is titled 'Rescue Adventure Angel'. A black and white manga style adventure story about my Orcadragon, Angel! Residing on scattered islands, She is a member of the Volunteer Rescue Squad as the seaplane pilot that ends up on some bizarre assignments. With your help my comics could become so much more!
You know, if you like them and such.
Posted fortnightly on Fridays!
++++
Well! On a final note,
Fan Art
and
Cosplay
 progress will find its way on the dash here and there for fun, I hope to bring some joy and friendship to y'all!
...Also, if you just wanna 
buy 
me a brew, Cheers!

Goodness Gracious!!
To celebrate, I will be able to provide larger and fancier print options for each months drawing of our chosen character! Sent along with the print will be a surprise cute sticker gift!

1 of 4
Recent posts by Star.Massacre