Stinky Bucket Studios
is creating Comic Books and prose
Select a membership level
Ebenezer
An invitation to our as-yet-named Discord channel (stay tuned).
Also, a sincere "thank you" and a hug (travel expenses not included).
Generous Hobo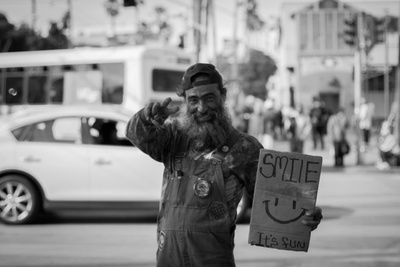 James will use your name and likeness as a minor villain non-player character in the Rifts campaign he runs over Roll20, and he'll message you when his murder hobo players inevitably destroy your avatar.
Look Ma! I Gots a Job!
For those with gainful employment and the guts to use some of it to support us, James will use your name in one of our prose projects. Depending on the number of patrons in this tier, the wait could be substantial, but what's a little time to be immortalized?

Plus everything in the Ebenezer tier.
About
Stinky Bucket Studios
is more than story, more than art - it is
passion
. Comic books and other media made by people who love comic books (and other media), and infused with everything else we love.
Stinky Bucket Studios is two best pals--one artist who can write and one writer who can art--working together to tell stories we would want to read, so we are seeking fans like us, who laugh at the same stuff and cry at the same stuff; who value
story
and
substance 
over
flash
; and who value it enough to invest in it.
We're currently working on far more than we could ever handle while holding down day jobs, which is why we've put together this Patreon campaign. If we can start to supplement some of our regular pay through fan support, we can work less at our day jobs and more on what we truly love, telling stories.
Don't get us wrong, though, we do not have any delusions that we
deserve
 to make money doing what we love. Everyone has to earn that right, and, while we have put in oodles and loads of personal time working on creating a multi-media fictional universe filled with characters we love and hate and love to hate (and hate to love), we have not proven ourselves in the world, which is where you come in.
A pledge of any amount will get you access to our web-comic,
Jack Wiz and Torple: Witch Beaters,
 a monthly web-comic only for patrons. Like everything we create, Witch Beaters will contain action, adventure, laughs, cries, horror, and heart, and we think you'll like it, if you're anything like us.
Of course, any pledge above bottom tier will garner more rewards, and the more time we have, the better those rewards can become, but we'll start with what we are starting with, which is a start.
Comic Books: Together, we are a two-man, full service creation team. Craig handles co-creation, co-plotting, co-editing, pencils, inks, and colors. James tackles co-creation, co-plotting, co-editing, writing, scripting, and lettering.
Novels: James' first novel, Jacob's Trouble--first of a four-part series--is currently going through the gauntlet of agent querying, with five rejections (Stephen King's Carrie was rejected 30 times before being sold) and one agent reading the full manuscript. Jacob's Trouble is a thriller set in the mid-90's, following a young man named Jacob on a mission to find his missing sister, who finds a lot more. James' second novel, My Cannibal Bromance, is being written as you read this! The name says it all. Lastly, research is being done for the second book in the Jacob's Trouble Series.
Web-comics: Different from comic books, and you know that! Our post-apocalyptic comedy Inheritors is being published with Line WEBTOON. James also dabbles in art, and is currently marrying his secondary talent with his love for tabletop roleplaying games to create, Jack Wiz and Torple: Witch Beaters, also on Line WEBTOON, chronicling the adventures of an opium-addicted magically animated scarecrow named Jackson Wiz and his companion, a rehabilitated Korvus Demon named Torple, as they travel through time, space, and alternate dimensions searching for the witch who created him, so they can take her to beat-down town.
Other Projects: We have also written, and are writing, various television pilots and screenplays which will likely never see the light of day, but hey, it's fun.
So, when will there be some art to look at?
Now. you can look around this page, then head over to our website at: 
stinkybucket.com
and take a gander.
What's the frequency of release for the web comic?
Who knows? Maybe once a month, or every two weeks, once I start posting. No, definitely once a month, but with more pledges, I'll have more time, and thanks to math that means more pages per month. 
When will any of your print comics be released?
Just as soon as a publisher recognizes our collective brilliance. We are currently working on rewriting our debut title,
The Devil's Corner
, and redesigning the characters. We will first launch a "pilot" issue on Comixology, then use that as a proof of concept when pitching the ongoing series later this year (2018). You can read about our different projects in more detail at our 
website
.
How much money do you guys want, anyway?
All of the moneys. But seriously, we would love to garner enough support here that we can cut down on or eliminate our day jobs, which...again, thanks to math, will equal more time to create.
What kind of people are you? I mean, are you like weirdos or something?
Yes. We are weirdos. We are weirdos who have great stories to tell (according to family, friends, and some amazing beta readers). We're two family guys, married, kids, dogs, cats, beer-bellies and all that. We're actual virtual real-life remakes of
Married With Children
. We do have day jobs, but we were meant to make comics, not those other things. Ask us about how this all came together sometime and we'll tell you.
How did this all come together?
Seriously? We didn't think you were going to ask so soon... We know we promised to tell you but this thing is getting long, and we're getting tired, so how about some other time? We could get a beer and maybe some cheese fries. How's that sound? 
That sounds okay, I guess... But can you at least tell me why I should believe your comics will not be pure garbage that will make me puke, shoot myself, or otherwise regret I read them, much less donating my hard-earned money so they could be made?
Well, when it comes down to it, a certain measure of trust will be required. That said, Craig is an accomplished graphic designer and a gifted painter who has sold many pieces and is the co-founder of a prominent San Diego-based art collective called
Aesthetigeist
. He loves art more than most other things, including his dogs and his cats (and his kids?), but let's face it, his dogs are pretty freaking irritating... What? It's not like we're kicking them or anything, buddy, so just lay off. Anyway, trust me, his art will fix anything the writing messes up.
Speaking of writing, James is the next great undiscovered writer, the likes of which the world has never seen, nor will it ever see again once he is gone. Not really, but he can tell a story, and make you laugh along the way. He's had articles on gaming and pop culture published, as well as some not-as-interesting topics. His personal blog (which he has no time for) was getting tens of views per week! His writing has made at least 3 people laugh out loud (yes, he excluded himself). 
If we do it right, and we think we are, then the mixture of great influence and imagination will emerge as compelling, entertaining, and sometimes terrifying storytelling. We believe that comic books are the greatest form of storytelling and our desire is to join the ranks of the industry greats who are already out there providing the world with great stories.
Okay, alright...but do you guys have ANY credentials? Have you done, like, anything yet to prove you aren't cash-grabbing degenerates?
Why yes, yes we have. We have adapted a best-selling novel as a graphic novel.
Forsaken
(which almost won a Bram Stoker award) was the debut novel from J.D. Barker, who recently penned the official prequel to Bram Stoker's
Dracula
(which is being made into a major motion picture, directed by Andy Muschietti, who recently directed Stephen King's
It
). Craig also did illustrations for the aforementioned
Dracula
prequel.
None of this has been released yet, but we assure you, adapting a novel as a graphic novel, 100% in-house (just the two of us) was on-the-job training rivaling what we could have learned taking courses.
Say, what's with those old web-comic posts?
We're so glad you asked. Before we got the
Forsaken
gig, we were planning to build our brand the new-fashioned way, through painfully slow and heartrendingly disappointing web-comic entries.
The Inherotors
was our first foray into that realm...our proto-Witch Beaters stuff. Well,
Forsaken
 isn't out yet, and we're back to an augmented version of that plan. We have since re-created Inheritors for Line WEBTOON, but this old version isn't half bad. It's like 3/8ths bad.  
That's it for now. If you submit more questions, maybe we'll answer them here! You'll be famous...
When we reach $100 (American) per month, we will go out for drinks once a month and post photos to our website, Instagram, Twitter, and maybe even post a video. On you! If you are a patron and live in the Phoenix area or will be passing through, we'll take you out for drinks with us! We'll all get less to drink, because more people means less money to go around, but hey, it'll be an honor to meet a fan and get them a little buzzed.

Oh yeah, and we'll add either a Inheritors or Witch Beaters bonus, low production mini episode every week. That ain't nothin'!
1 of 4
Recent posts by Stinky Bucket Studios