Otekah
is creating Crochet Magic! Patterns, amigurumi, and more!
Select a membership level
Tip Jar!
Thank you for your support!
Joining the $1 tier provides access to my Patron-only feed which includes:
WIPs of current projects
Project discussion and polls
Product/material reviews
This tier also provides a Patron discount to my shop (once first goal is met).

Rare Tier
 Thank you for your support! 
Joining the Rare Tier provides the following:
Access to downloadable crochet patterns written by yours truly.
Downloadable How-To guides.
Video guides (once video goal is reached).
All previous tier rewards.
Epic Tier
Thank you for your support!
Joining the Epic Tier provides the following:
Mini Crochet club!

Each month, Epic Tier patrons will receive a small mini crocheted item (stuffed toy, keychain, etc). 

All previous tier rewards.
About Otekah
Ho boy, where to start? Hello, my name is Sonya, but most folks know me as Otekah Sunshield, THE MIGHTY TAUREN PALADIN! 
*cough*
(banner courtesy of 
@VicinityThree
)
The majority of my online life is spent on World of Warcraft, Diablo 3, Hearthstone, and
Twitter.
As you might have already guessed, much of my artistic inspiration comes from the beautiful worlds that Blizzard has created, not to mention other video games, cartoons, and geeky pop culture.
I'm an Ohio native and graduate of THE Ohio State University (Go Buckeyes!), earning my Bachelor's in Drawing and Painting. When I'm not canoodling yarn or roaming Azeroth and the adjoining planes, I'm playing board games with my friends and husband, working as a QA tester at a major bank branch that you've probably heard of, or corralling my three wild but adorable children.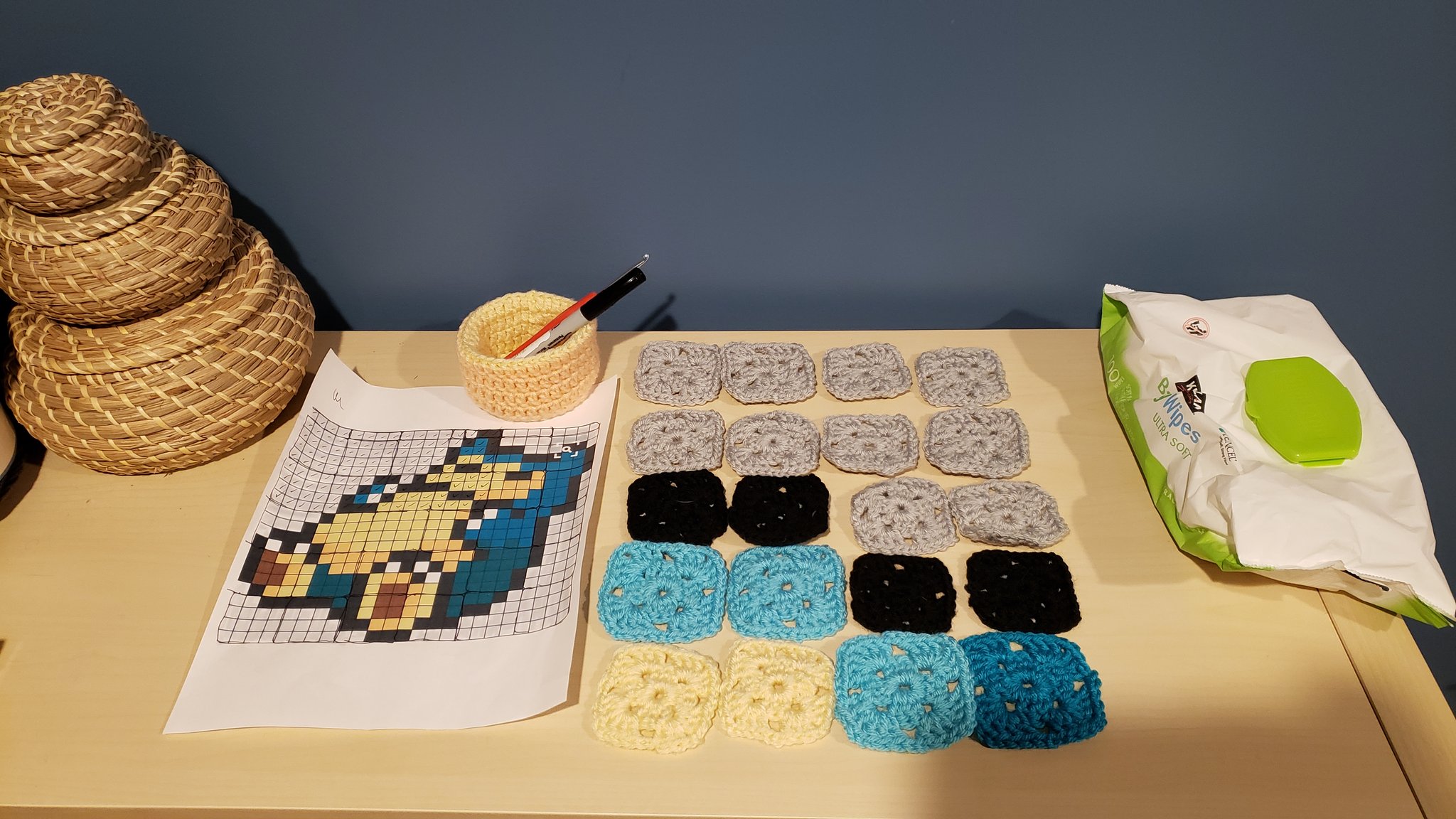 Why Sunshield Creations?
My ultimate goal is to be able to support myself and my family through art. It's what I love.
By signing up for my Patreon, you can earn some kick-ass loot. Starting at just $1 USD, patrons gain exclusive access to my patron-only posts, which include: works-in-progress, project discussion, material reviews, and how-to guides. My patrons will also have first dibs on new products and patterns before they are listed in my 
shop
.
Your patronage will go towards purchasing new/better art supplies that I will use to create shiny new merchandise and funding my inevitable escape from the world of office drudgery.
Where Else Can You Find Me?
Aside from Twitter and Patreon, I also have a
Ko-fi
page.
Thank you all for your support! Much love!
Moo!
This goal will allow me to reopen my shop and start listing the new patterns and products that you help me to create.

Once the shop is reopened, all tiers will receive a discount code.
1 of 5