Juicy Living Community
is creating inspired videos, webinars, blogs, courses & individual coaching!
Select a membership level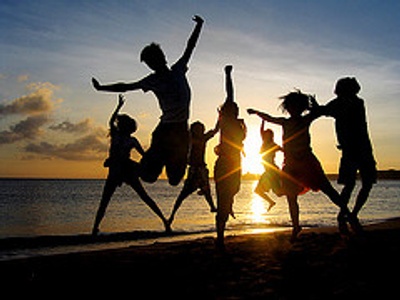 Juicy Dancers
For $5.00 per month 
You will get access to patron-exclusive posts & feel into the vibe in THIS tribe!   Say "YES" to life :)
Juicy Music
$15 per month 
We appreciate this thank you gift and we will be happy to give you an answer to your most burning question via email. 
One JUICY question per month.   You will receive an automatic writing sampling that will lift you higher and higher!
AND you will have access to exclusive posts too.
Juicy Love
$33 per month 
Conscious Mastermind sessions
+ Via online Zoom, your choice on demand or live
+ Interactive and full of juicy ways to explore your own unique purpose in this life now
+ 45 minutes of conscious living techniques
+ Weekly sessions
+ Inspiring words, intention setting, action in motion and manifestations galore
We appreciate this special friend level so much! 
We will send you a personal postcard every month from one of our adventures.
We will answer one JUICY question per month.   You will receive an automatic writing sampling that will lift you higher and higher!
AND you will have access to exclusive posts too. 

About Juicy Living Community
Greetings Juicy Co-Creators!
Thank you for joining us in this perfect place where we are setting goals, implementing effective action, creating our heart's desires and loving this mindful approach to JUICY LIVING!
I'm inviting you to become a part of our juicy adventures. Whether you watch the free videos on YouTube or join in the fun, I appreciate ALL of you who participate in this juicy community. You are always able to subscribe, share, support the channel, send me messages of hope, encouragement, and tips/suggestions. As a patron on my Patreon page you will be given the opportunity to join in on our adventures, gatherings and insiders information.
Check out the levels that are available for you on the right side of this page. ----->
I love sharing my ideas, my talents and sense of adventure. I will also share life lessons, tips, strange encounters, interesting places and people I meet along the way.
Because of this strong community, I get to share my enthusiasm and zest of life AND BRING MY FRIENDS ALONG WITH ME!!!!
The power of the people!!!! Stay JUICY :)
Now, it takes courage, strength and faith to make this happen AND I give all the credit to my friends and supporters for their encouragement and trust.
I'm inspired to spend time creating videos and sharing this journey and my life with my friends (old and new).
Questions...
I can only afford a three-dollar pledge, but does it really make a difference?
Yes, every dollar makes a huge difference! Your three-dollars may be just what we needed to get postcards to send out to our patrons and a few stamps to boot!
Can I stop donating in the future?
Yes of course! We only want you to give when you feel led to do so. If you can't afford to donate in the future, or you need to donate less, log in to change or stop supporting at anytime.
I just want to give, do I have to take the rewards?
No, you don't have to redeem the rewards. If you'd just like to give, we are thankful for your support.
I have other questions!
If you have other questions about the rewards or how Patreon works that you don't see listed here, then feel free to email us at
[email protected]
How this all got started!
I have always been a happy person and happy adventurer. I was always coming up with new ways to embrace life more fully, through creative writing, art, eating more color, dancing, fun excursions, being open to the unknown and lots and lots of laughter… anything to connect more deeply with nature, friends and family. At this point in my life I have the ability to be flexible because all I need for my online business is a reliable internet connection.
The main focus of the business that we have created… is a program we coined "Juicy Living." My partners and I help business owners and sales professionals tap into their own higher states of freedom and flow. Our clients experience heightened states of awareness, with new and bold strategies unfolding organically. We act as the bridge to natural unfoldment. We offer videos, webinars, blogs, vlogs, consultations, and juicy (because life is meant to be creative, fun and pleasurable).
To help make this dream of being free to work from anywhere, I have created this Patreon channel where supporters can come together to offer their assistance.
WHAT IS PATREON?
Patreon is like a club for supporters and allows me to give you more of what you're looking for. Adventures in creating more zest and zeal in your life right NOW. You will also receive exclusive insider access to the behind the scenes activities and lifestyle. Patreon also supplements the income I need in order to give you what you're looking for. It's a GIANT win-win-win! "Patreon is a membership platform that makes it easy for creators to get paid."
Thank you,
Susie(Juicy)Q Juravich
Cover artwork credits to:  Leon van Kraayenburg
Legal notice
:
All information provided on this site is for the personal use of Paid Patrons only. Unauthorized copying, downloading, reproducing, distributing or sharing of any paid content is a violation of the terms of use of the Juicy Living Community and a violation of federal piracy laws and can result prosecution, including fines and or imprisonment.
When I reach $500 per month, I'll create one juicy podcast where I will interview one of my co-creators/patrons each month!
1 of 3
Recent posts by Juicy Living Community