TIMESCAPE STUDIOS
is creating Worlds through Films : Games : Artefacts : Words : Events
Select a membership level
The First 3
Limited (2 remaining)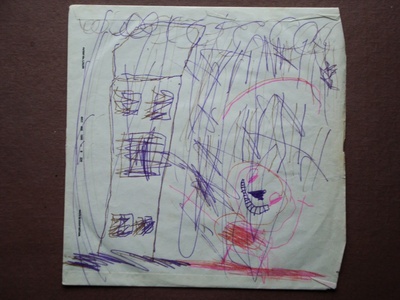 Aside from the reward of supporting the creation of inspired content you also get to skip the queue when the time comes for us to sell or give things away.
...and when someone tells you, "I was there at the beginning." Well, maybe. maybe they too were one of the first 3. 
About
It's really very simple.
Inspiration.
There is a sense of something whole that is already there.
Our role is bringing it into the physical world in order that it might be experienced by others. 
We are quite happy to sell these things once they are made but we find it impossible to make things for the sake of money. We make things because we love them or because we feel compelled to make them - usually because they are things that don't yet exist. 
What we make depends on what we are inspired to make at that time.
At the moment these are things that surround a planet called HAWKSWORLD.
We use what ever media comes up - images, films, writing, and board games. 
This is why we use the term transmedia, because we use many media to tell our stories and to build the worlds they inhabit. 
Your engagement reinforces the community that is exploring our creations and growing to fill a spaces around them. 
Your time, your attention, your money, are all valuable to us.
You are helping bring things into this world that are inspired by love and not by profit. 

We like that bit most of all.
What money we do make from our creations goes back into making more things. The more successful we become, the more we can afford to give back to our audience and our community with more quality content, more love, more detail in the worlds.
In the meanwhile we can show you what we have made in the past and share with you some of the things that we are in the process of making now, and some of the things that we plan to make in the future. 
This is also what we offer. 
I am saying 'we' like 'we' are a thing. Actually it's just me at the moment. There are other people involved but I am the lion when it comes to the share of the work. 
My name is Clive.
Likes, shares, and subscriptions on our website - Timescapestudios.com, on Facebook,, YouTube, and Twitter.
All these things are good.
As for tiers and rewards, for the time being, there is just one tier of support and that covers access to all the content we are currently producing, because I want to keep as much of it free as possible. When we do start selling things you also get access to content with out having to join the queue (well that's the dream scenario at least)
I hope that is enough of a start to get you inspired.
Thank You,
Clive.
Three is magic number. 
It's also a crowd, 
Which is what this sort of funding is all about,
apparently.
So, Yay.
Go us. 

1 of 7
Become a patron to
Connect via private message
Recent posts by TIMESCAPE STUDIOS