TS Wieland
is creating Cinematic Audiobooks
Select a membership level
$1 - Storyteller
- Access to the Storytellers-only Posts 
- Early Access to One Chapter a Month
$2 - Pioneer
- Access to the Pioneers-only Posts (Including All Previous Tiers)
- Early Access to Two Chapters a Month
$5 - Traveler
- Access to the Traveler-only Posts (Including All Previous Tiers)
- Early Access to ALL the Chapters for the Month
- Your Name on the SemAdventures.com "Our Supporters" page
About TS Wieland
★ ★ Fully Voice Casted and Narrated Audiobooks ★ ★
"Audiobooks that do more than just tell you a story."

★ CURRENT BOOK: Sem: Adventures Across Time (Sem and Ally Adventures) ★





About the Projects:
    In a growing age of stunning cinema, blissful music, and colorful visuals, books deserve to be heard as well as read the same way. We (referring to myself, TS Wieland, along with the growing number of amazingly talented actors and artists I work alongside everyday) are creators of audiobooks that do more than just tell you a story. They take you on an adventure through an array of stunning voices, wondrous sound effects, and heartfelt musical scores.   
     With your patronage, a fully voiced cast of dedicated voice actors and artists will share with you the first of many books to come in a way far beyond a normal audiobook. As a patron, you'll gain exclusive early access to a growing collection of audiobook chapters from the latest books being shared in advance to their final release dates. You'll gain a first hand look at the latest and greatest illustrations for the books, have a printed copy of the latest books mailed right to your door, and even receive rare give aways such as t-shirts, mugs, patches, and many more items related to the stories themselves.
     So, if you would like to join us offer up a dollar or more and show your love for a world of imagination and adventure! Then sit back, relax, and take in the most exciting and immersive series of storytelling adventures this world has to offer.
What is the current book Sem: Adventures Across Time about?
     Sem: Adventures Across Time is a two part novel, filled with everything from romance and adventure, to thrills and mystery, teeming with historical and science fiction.
     The story follows the journey of a young woman named Ally, who, after a strange day of being followed by a mysterious stalker, stumbles into the adventure she's always dreamed of, but has always feared. After being whisked away by a rare cosmic phenomena transporting her from her own world to another, Ally finds herself being saved by a young man named Sem, who has devoted his life to finding and rescuing people who end up lost in the wrong world, as well as the wrong time period.
     Forced to face the reality that she might never return home to her friends and family without the aid of her new friend, Ally joins Sem on his journey across time to save those in need, all the while feeling her arrival to her new home in the world between worlds and the events which led to her disappearance might not have been by sheer accident. Yet, even as Sem and Ally speak with great kings of Ancient Greece, escape the thundering turmoil of London during the Great Blitz, wander the plague ridden streets of medieval France, and make friends with a couple of mischief boys from the future city of New York, a ghost haunts their journeys across each world they visit in the form of Sem's former and once thought to be dead mentor, leading them on an even greater and more dangerous adventure; one to save themselves from their own fate.
For more info about the characters and the series, check out the official website! 
Click Here
What will the final audiobook sound like?
When do the chapters come out?
    Chapters are released every Friday to the public starting February 1st until September 27th. Patrons will be granted early access the Friday of each month to hear the current months chapters weeks ahead of time! 
Click here
for the complete release schedule. 
Who's all in the cast?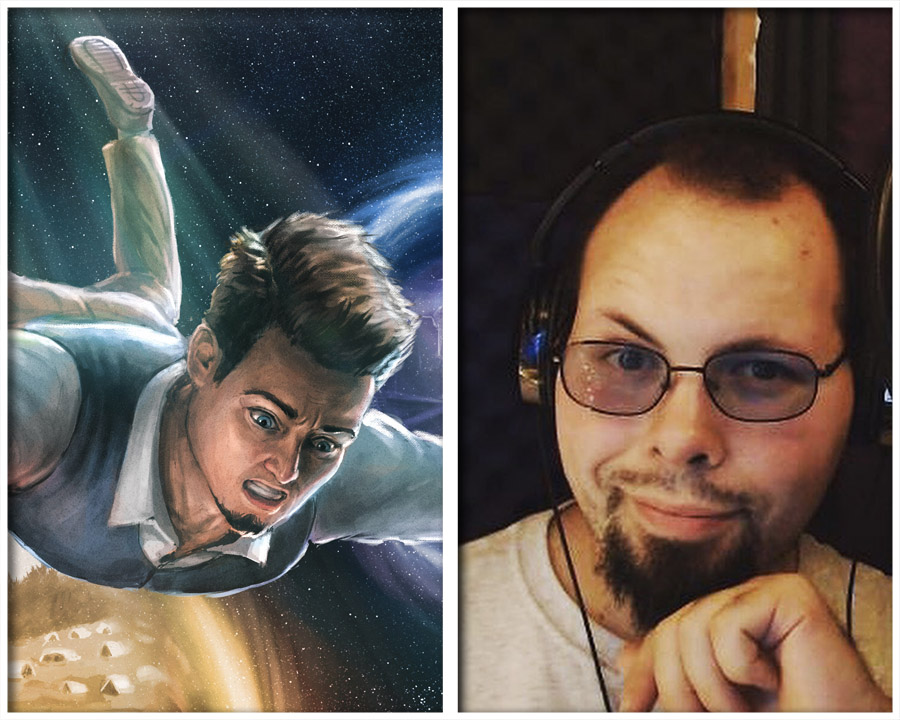 Ally played by Abigail Wahl       
Sem played by Carl G Brooks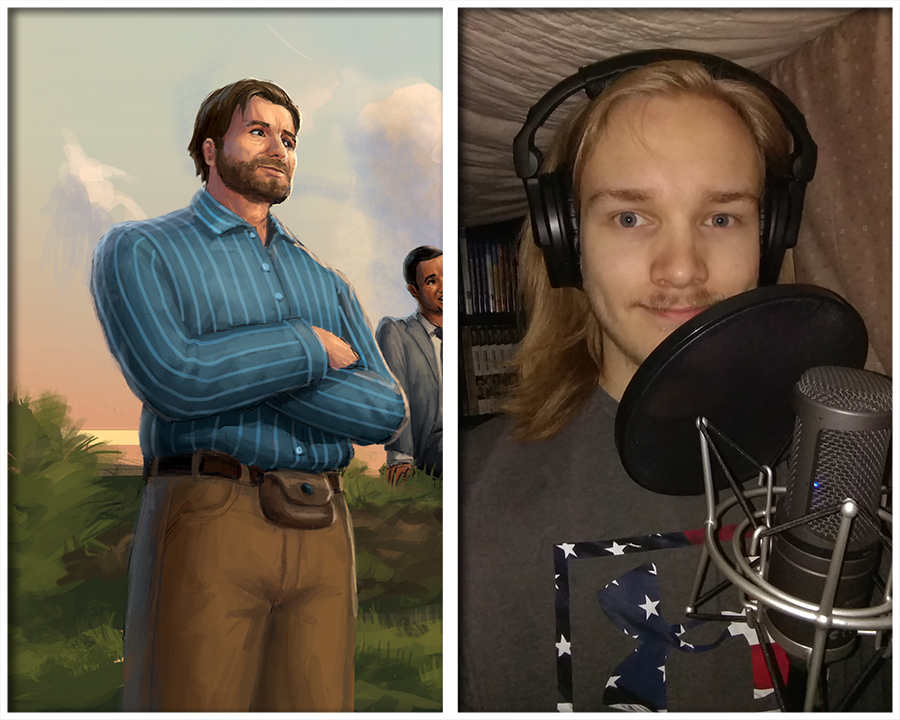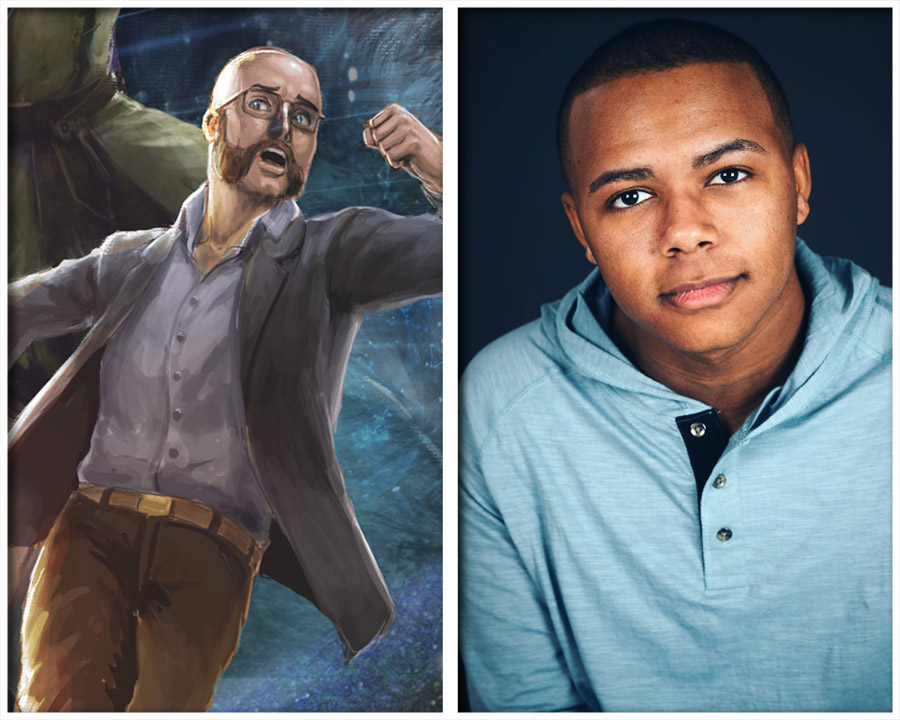 Otto played by Logan Wajer               Merek played by AJ Beckles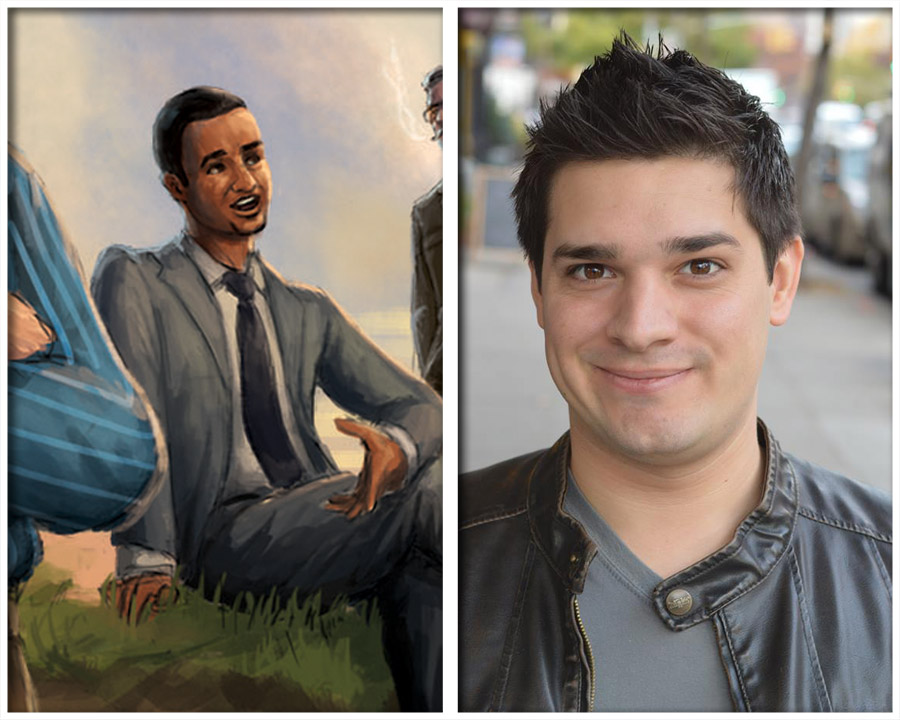 Leo played by Nick Erikson               Raz played by D. Tyler Fultz
And many,
MANY MORE!
Click here 
to see the full cast!
Who is the author and producer of the audiobooks, TS Wieland?
     
I'm an author from Colorado, who not only works as an author, but as a part time video producer and editor. I've lived and studied theater and the arts all my life and now I work with people from all areas of the entertainment industry with the ultimate goal of bringing excitement, joy, and laughter to audiences all over the world.
That's one big step closer...
With $100 a month, the progress towards our next audio book project will happen even sooner and more frequently.
2 of 5
Recent posts by TS Wieland