TaD LamBerT
is creating Comics for Print and Web.
Select a membership level
Thank You!
Thank you so much for becoming a patron and joining me on my journey into making comics.  Your pledge gets you.... 


-Patreon-only sneak peeks
-Exclusive sketch book and development art posts
-My gratitude

The Explorer
Stepping deeper into my comic book world huh? Well you now get access to.....
-Welcome Card w/sticker (first pledge only)
-Early Access to comic pages and process videos
-Plus previous rewards
The Historian
You'll forever be remembered in comic book history with these rewards.....
-Shout out in the books
-PDF downloads of finished comics
-Plus all previous rewards
About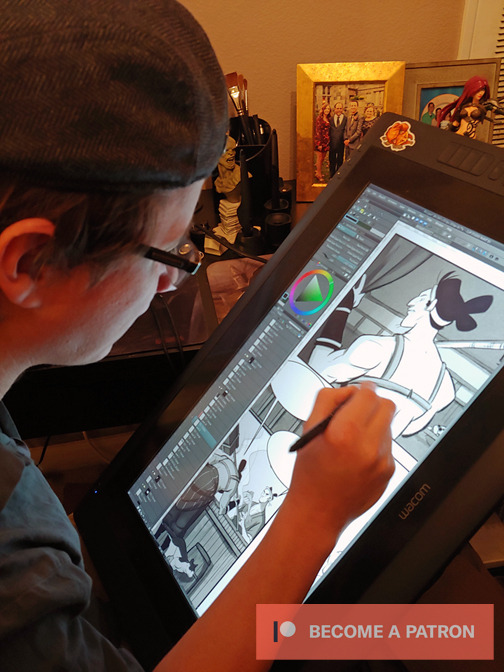 Hello everybody, my name is TaD LamBert and I'm creating art and comics!!
I've grown up with comics and animation my whole life, always enjoying the art and stories found within the pages and on the big screen. Though the stories of my childhood were great, I feel now is a good time to tell new stories.  I'd like to throw my hat into the ring with the rest of the current comic book artists out there creating now.  
I've been bringing other people ideas to life for years, all the while fans of my work have been asking me to work on my own stories, my own comics, my own IDEAS, and now thanks to Patreon I CAN!
WHAT I'LL BE CREATING

I'll be continuing work on my webcomic "
AKAI
", story of Garou, a wolf spirit trapped in the body of a Ronin samurai whose forced to protect a little girl from ancient evils.  A Little Red Riding Hood story with a twist, set in feudal Japan. Written by Al Camacho.

Second projects is "
ZOMBIES IN THE PARK"
( working title) a bloody zombie tale of 5 friends surviving a paranormal zombie apocalypse inside a theme park. What happens when the "most amazing place in the universe" gets taken over by a horde zombie tourists?? PLEDGE TO FIND OUT.  co written by Brian Villa.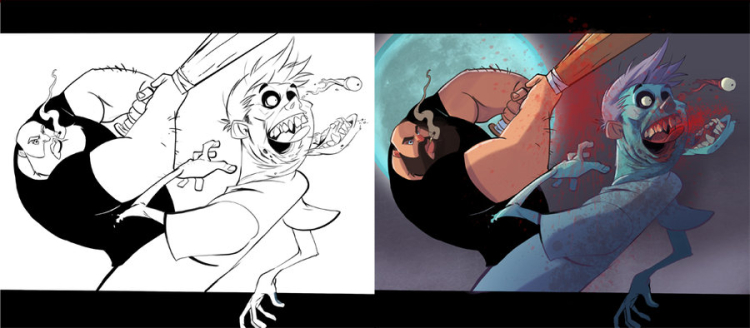 It won't stop there! As the Patreon gains momentum and membership grows, I'll be able to work on even more projects thanks to your support.
WHY PATREON????


Your monthly pledge will help bring me one step closer to bringing my ideas into reality. Whether you're here to follow the stories or just support my work, every dollar goes a long way. 
The funds I receive through Patreon will help me be able to work on my comics regularly and finally publish the books in print.  
Your pledge also unlocks exclusive rewards and content that i don't share anywhere else on the WEB! Check out the pledge tiers to see what's happening, and select the reward you'd like!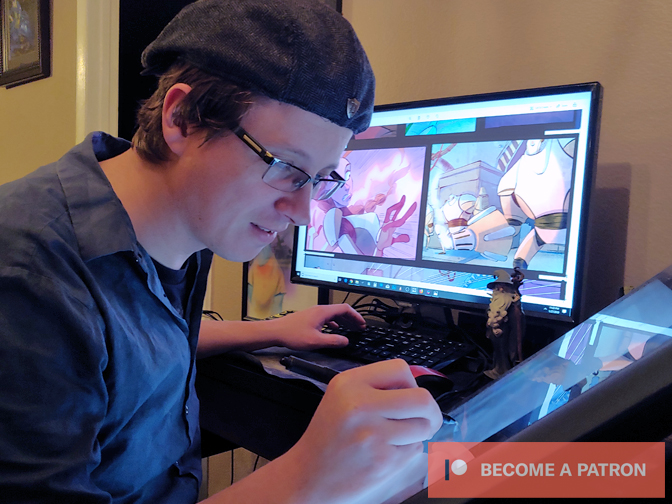 THANK YOU FOR CHECKING OUT MY PATREON!!!! Hope you enjoy all the comics and stories yet to come.

TaD
You all deserve a thank you for helping me reach this goal. 
I'll provide everyone of my patron with a downloadable " THANK YOU PANEL" featuring a few of my most popular characters. 


1 of 3