Talking Trees
is creating Truly Holistic Communities
Select a membership level
New Earth Believer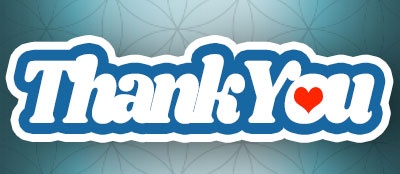 - Love, gratitude and appreciation from all Talking Trees team members 
New Earth Energetic Supporter
- Exclusive "Welcome to New Earth" button
- Love, gratitude and appreciation from all Talking Trees team members
New Earth Supporter
- Exclusive "Welcome to New Earth" button
- Love, gratitude and appreciation from all Talking Trees team members 
- Discount codes for all Talking Trees merchandise
- Special thanks on the Talking Trees radio show and/or video updates
- New Earth/Talking Trees sticker pack 
- Invitation to our monthly Skype call (Q&A + updates)   
About
We are
TALKING TREES
. A group of beings dedicated to creating a radically different type of sustainable community by putting ideas into action for the betterment of all beings on Earth.
Are you looking for a way to transition away from the capitalist society? Imagine a community where people are following their passions, inner talents, and co-operating instead of competing. Where everyone works together, pursuing their labor of love for the benefit of the entire community. Are you looking for a change to a happier more fulfilling and prosperous life while enjoying the advantages of a smaller community without losing the conveniences larger cities can offer?
Talking Trees purpose is to create completely self sustaining communities of
Earthship
homes and businesses in a truly holistic setting while applying a
Contribution based system
along with
Permaculture
at their core.
Our goal is to create not just a sustainable community but a community of abundance; where the needs of everybody in the community are taken care of.
What is an

Earthship

?
An Earthship is a type of passive solar home that is made of both natural and upcycled materials such as earth-packed tires, pioneered by architect Michael Reynolds. (Wikipedia)
Showcased in the documentary The Garbage Warrior, the Earthship home provides electricity, potable water, contained sewage treatment and sustainable indoor food production, as well as passive heating and cooling.
The Earthship addresses the following six-principles or human needs:
1. Designed with thermal mass construction and natural cross-ventilation to regulate indoor temperature.
2. Clean electricity (typically solar & wind)
3. Self-contained sewage treatment
4. Natural and recycled building materials
5. Water collection, storage and treatment
6. Indoor food production
This makes the Earthship an off-grid home with little to no utility bills…offering those who live there more time with fewer expenses.
Talking Trees has modified the original Earthship design for our location in the northern hemisphere. Known as the Northern Climate Earthship, these buildings are intended to be "off-the-grid-ready" homes, with minimal reliance on public utilities and fossil fuels. We have also made modifications to the original design to include multi-storey structures such as the beautiful Earthship Barn and the absolutely stunning 4000+ square foot Earthship Community Centre.
What is the

Contribution Based System

?
Based on the idea of contributionism published by Michael Tellinger in his book Ubuntu Contributionsim; A Blueprint For Human Prosperity, it is a system where everyone contributes themselves in pursuit of their passion toward the creation of everything that the community requires.
Our plan is to establish different community-driven projects that will supply our needs and create more than we need, following a "3 times as much as we need" principle, we are able to sell the abundance to the surrounding towns and cities.
In this way the community is not only self sustaining but truly abundant.
What is

Permaculture

?
Permaculture
integrates land, resources, people and the environment through mutually beneficial synergies – imitating the no waste, closed loop systems seen in nature. Permaculture means working with nature in a holistic way.  It is a multidisciplinary toolbox including agriculture, water harvesting and hydrology, energy, natural building, forestry, waste management, animal systems, aquaculture, appropriate technology, economics and community development.
Tying it all together

…
"Humankind has not woven the web of life. We are but one thread within it. Whatever we do to the web, we do to ourselves. All things are bound together. All things connect." Chief Seattle
We envision a world full of harmony and abundance. The kind of world most of us have dreamed of all our lives.
This type of development works with its surroundings, allowing the natural landscape to determine the layout of the community and its buildings, while maintaining the beauty of the landscape.
Contribution

-

Sustainability

-

Permaculure
A community applying these 3 principals at it's core creates a place of abundance and prosperity for the people beyond our current imagining. It also becomes a model for other towns and communities to follow.
This world is possible, and we are creating it for ourselves - not somewhere in the distant future, but now, in our lifetime. This is happening in Ontario, Canada.
Our team is currently situated on a 1.5 acre site located on Highway 7 near Perth, Ontario, and we would love to connect with you! Here we are building a small scale prototype of the full community which will be like a snapshot or preview of the development.
It will include a Northern Climate Earthship, natural swimming pool, campfire area, mini (10x10) global model Earthship chicken coop, permaculture gardens and more. This space will be open for people to experience everything the community will have to offer..
The full community is on its way as we are currently seeking a large parcel of land in central Ontario to develop our vision. People will be able to live more freely, create in this space, connect with each other and nature. This community will be in balance with nature, using permaculture principles to help support us. Alongside with a contribution based system allowing us to trade with the outside communities. We will be as sustainable as possible growing our own food, building our own homes and creating any objects or furniture needed in the community. We also want to assist in bringing new technologies forward for public use by providing all the necessary installations for scientists, engineers and geniuses of this world to create.
We would love to see everyone contribute their natural talents or acquired skills for the greater benefit of all the people in the community. Therefore everything is available to everyone at all times. So there is no need for hoarding, no fear of loss and no theft.
Our plan, which is unfolding, is at the physical manifestation stage. To get there we will go through a transition stage using the current system to allow us to create a new system. We will then have a society in which we will all benefit from our collective efforts and individual talents. We will no longer be slaves for the benefit of the corporations and the powerful few.
We are grateful for all the support that we have received and all the energy that will further be directed to us to help us manifest our dream and the dream of so many.
If this resonates with you and you want to be part of making a change for the better in our world, please support us with your T.T.T. (time, talent or treasure).
If you are interested in reviewing the business plans we are currently working on they can be found on our website. To learn more about how to contribute your T.T.T. (time, talent or treasure), contact us at
https://www.talkingtrees.love/contact-us
or you can make a donation here.
Thank YOU for all of your Love & Support!
Galactic Love & Blessings
Talking Trees FB:
https://www.facebook.com/TalkingTrees1111/
Talking Trees Website:
https://www.talkingtrees.love/
Contribution based system :
https://youtu.be/SF4KEGKt8OQ
What are Earthships Video: https://youtu.be/N2so9hyNWxc
Thank you for being amongst the first pioneer journeying toward new earth. Together we are creating a new reality where humanity is in harmony with Gaia.
1 of 2
Recent posts by Talking Trees