Testard
is creating Imagination Contest
Select a membership level
Participant in the challenge of imagination.
Participant in the art game concept: 
Thank you very much for your attention !
You will receive the digital files of the paintings exposed on Patreon.com, to profit from it, and play !
So, you can participate in the challenge of imagination and see your finds published in Patreon.com.
I commit to comment and rate each find in Patreon.com.
You will be a candidate for the obtaining of one of my paintings as soon as the goal is reached, and for each painting of each following goal.
Participant au concept de jeu d'art:
Merci beaucoup de votre attention !
Vous recevrez les fichiers numériques des tableaux exposés sur Patreon.com, pour en profiter, et jouer !
Vous pourrez ainsi participer au défi d'imagination et voir vos trouvailles publiés dans Patreon.com.
Je m'engage à commenter et à noter chaque trouvaille dans Patreon.com.
Vous pourrez prétendre à l'acquisition de l'un de mes tableaux dès que le but sera atteint, et pour chaque tableau de chaque but suivant.
Personal artwork
Limited (9 of 9 remaining)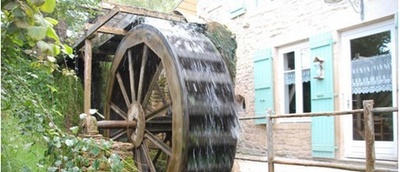 Personal artwork
A big thank you for your support !
As before, this allows you to participate at the imagination challenge, you get the digital files and you can search, find, be published and can be win!
In addition, I undertake to paint, in the year, a canvas size 8 F or 8P or 8M, with oil and ocher, or gouache and ocher. We will discuss for the subject to paint too, either a reproduction of one of my paintings, or a theme of your choice, or you will tell me what you like in my style ...
I will execute one by one, the paintings, in the order of orders, hence my commitment to a year.
Œuvre personnelle
Un grand merci pour votre soutien !
Comme précédemment, cela vous permet de participer au défi imaginatif, vous obtiendrez les fichiers numériques et vous pourrez chercher, trouver, être publié et peut être gagner !
De plus, je m'engage à peindre, dans l'année, une toile format 8 F ou 8P ou 8M, à l'huile et ocre, ou à la gouache et ocre. Nous discuterons aussi pour le sujet à peindre, soit une reproduction d'un de mes tableau, soit un thème de votre choix, soit vous me direz ce qui vous plaît dans mon style ...
J'exécuterai un par un, les tableaux, dans l'ordre des commandes, d'où mon engagement sur une année.
Wow !
Limited (1 of 1 remaining)
Wow !
It's to send me directly into the stars! So sympa !
No ! Are you sure ! I am confused! .. Thank you!
All my thanks for your trust, and your beautiful generosity.
 You have the previous rewards, but especially by doing this, I can only spend my time painting !! Therefore all the paintings that I will do under your patronage will be yours. 
We will discuss about the themes, the formats that you maybe considering ..
See you soon.
Ouah !
C'est pour m'envoyer directement dans les étoiles ! Trop sympa !
Non ! Vous êtes sûr ! Je suis confus !.. Merci !
Tous mes remerciements pour votre confiance, et votre belle générosité.
Vous avez les contreparties précédentes, mais surtout en faisant cela, je peux uniquement passer mon temps à la peinture !! Par conséquent toutes les peintures que j'effectuerai sous votre patronage seront à vous. Nous discuterons sur les thèmes, les formats que vous envisagez peut-être..
A bientôt.
About
Test your imagination !
She is the key to creation.
Hello ! Ready to play with your imagination ?!
Do you see something in those shapes ?
Testez votre imagination !
Elle est la clé de la création.
Bonjour ! Prêt à jouer avec votre imagination ?!
Voyez vous quelque chose dans ces formes ?
Think again a little before seeing some solutions below!
Réfléchissez encore un peu avant de voir des solutions en dessous !!




                        

Head     
Tête         
Elephant
                                Eléphant
Visage d'une femme
Face of a woman
                                                     

Taupe sortant de son terrier
                                               

Mole coming out of his burrow
These shapes were cut from my oil paintings.
Examples:
Ces formes ont été découpées à partir de mes peintures à l'huile.
Exemples:
By participating in the art game concept, in the challenge of imagination, it's up to you to discover new shapes! And can be win one of the artworks at stake!
Great thanks to
patreon.com
, a site that made my project possible.
Many thanks to all patrons and sponsors, for their support.
Good research !
Have a great time !..
En participant au concept de jeu d'art, au défi d'imagination, c'est à vous de découvrir des nouvelles formes ! Et peut être gagner l'une des œuvres en jeu !
Un grand merci à patreon.com , site qui a pu rendre possible mon projet.
Mille mercis à tous les mécènes et sponsors pour leurs soutiens.
Bonne recherche !
Amusez vous bien !..
When I reach 200 sponsors, I pledge to offer one of the painting at stake. His sale will be stopped, and it will be for one of you.
An additional period, of two months, will allow contributors to play before the painting is handed over.
The contributor who will have shown more imagination, the first in the ranking will receive an original painting!

Quand j'atteins 200 mécènes, je m'engage à offrir l'un des tableaux en jeu. Sa mise en vente sera stoppée, et il sera à l'un d'entre vous.
Un délai supplémentaire, de deux mois, permettra aux contributeurs de pouvoir jouer avant la remise du tableau.
Le contributeur qui aura fait preuve de plus d'imagination, le premier au classement recevra un tableau original !
1 of 1