Shell Jess
is creating Feline Advocacy and Care
Select a membership level
Calicos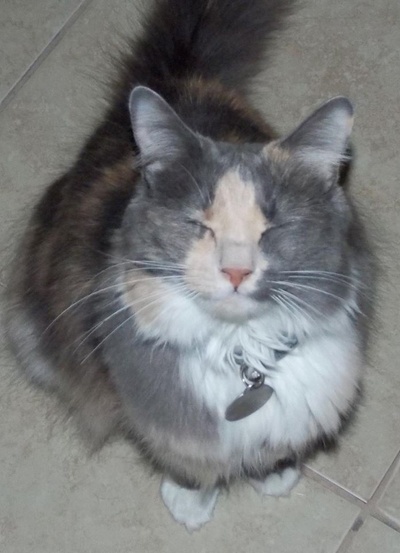 • Our gratitude for your support
• "Thank You" shout out on our Facebook page
• Access to special photos and stories about the Gang
Tuxedos
• Our gratitude for your support
• "Thank You" shout out on our Facebook page
• Access to special photos and stories about the Gang
• A Christmas card signed by one of the Gang
About
Cats are amazing animals.  They're independent individuals with personalities as varied as those of humans.  Unfortunately, they're also often misunderstood, and as a result there are large numbers of cats in shelters and rescues around the world.  The ASPCA estimates that on average, 860,000 cats are euthanized in those shelters each year.  Many of those are feral cats.

That's where I come in.  I've always loved animals.  Cats, and in particular our feral friends, are my life.  Bushy Tales started in 2012 thanks to my first meeting with a colony of feral cats.  I moved into a neighborhood that had an established colony, though no one seemed to be taking care of them.  Without much help or experience, I started to TNR the colony.  Since then, I've TNR'd over 60 cats, finding homes for those that were friendly.  

I also learned of the hatred of feral cats during my time in that neighborhood.  A man on my block was trapping and killing them as he could.  The law was not interested in doing anything about him, so I trapped the remaining feral members and took them inside.  Living that closely with feral cats changed my life!  Bushy (named after John "Bushy" Bushland from Lillian Jackson Braun's "The Cat Who" series) has taught me so much about patience, love, and cats in general.  

Currently Bushy Tales is home to 13 cats.  Five of them are the ferals brought in from outside.  Three of them are feral kittens that were trapped at a much younger age, but were too timid to rehome.  Another three were born to stray or feral mothers but had health complications and rejected by local rescues.  One was a stray.  The thirteenth, and oldest, was my first unofficial rescue.  Four of the gang have special medical needs.  The others have behavioral needs.  

My long term goals for Bushy Tales is to become a non-profit organization that focuses on TNR.  After all, the best way to prevent so many cats from being euthanized in shelters is to prevent them from being born.  Not only do I want to help TNR, I want to educate people about spaying and neutering their feline companions and to help cover those costs for those who are unable to afford to do so.  I already do this as I can, but on my own I am simply not able to do this on a regular basis.  I want to educate my community on humane and effective feral cat colony management and I want to help people learn to understand and care for their feline companions in their homes.  I want to keep cats from winding up in the shelters in the first place.  

Monthly expenses for food, litter, medications, and veterinary care for the Bushy Tales gang averages about $650 per month, barring any medical emergencies.  This also does not include the costs of TNR'ing and fostering as I can (currently, Bushy Tales has three fosters).  Doing this on my own is challenging, and being able to help other cats in need is difficult.  With your help, I can do more for cats in our small rural community.  

By becoming a patron, you'll instantly unlock access to 16 exclusive posts
By becoming a patron, you'll instantly unlock access to 16 exclusive posts
Recent posts by Shell Jess