TheDivision454
is creating A Community of Pirates! AHOOOY
Select a membership level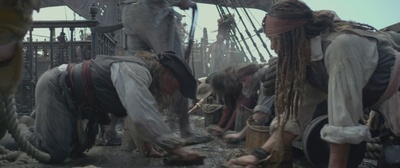 Mop Grabber
You joined the Ranks, Matey, Now Grab a Mop and Swab the Poop Deck! I Am thankful for everyone who supports me in making content for you guys. I find this very fun and less stressful than my current job. It may not seem like alot but $1 goes a long way especially when you have many mateys Supporting me with one dollar !  Being a Part of This tier I will Put your name in the description. So everyone knows you support the Pirate Captain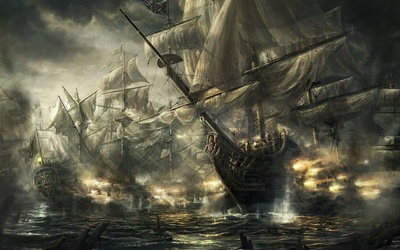 Pirate Deck Hand
 You joined the Ranks, Matey, Now Grab a Mop and Swab the Poop Deck!Even though you arent the mop grabber anymore You may have to get your hands dirty here.  I Am thankful for everyone who supports me in making content for you guys. I find this very fun and less stressful than my current job. It may not seem like alot but $2 goes a long way especially when you have many mateys Supporting me with one dollar !  Being a Part of This tier I will Put your name in the description. So everyone knows you support the Pirate Captain 
Pirate Raider
You joined the Ranks, Matey, You Now are in Charge of Mop Swabbers and the Pirate Deck Hands. Your Title is now Pirate Raider. Being a Part of This tier I will Put your name in the description. So everyone knows you support the Pirate Captain
 This Tier Also Includes a Customer Banner on the Stream That I create for you. :) and will be presented during my live streams. So youll see your custom banner Scroll or slide on stream 
About TheDivision454
Ahoy Mateys
✅https://www.youtube.com/c/TheDivision454plays
✅https://www.twitch.tv/thedivision454
✅https://Mixer.com/theDivision454
✅
https://twitter.com/TheDivision454
🔔 GET ALERTS DOUBLE TAP THE BELL (Youtube)
https://www.youtube.com/c/TheDivision454plays
#AhoyMateys #PirateSquad #ThePiratesDeck #Poopdeck 
We are Pirates Now GRAB A MOP AND SWAB THE POOP DECK. Or Im tossing You to the Bottoms of the depths MATEY
                                   "Pirates They Hear of
                                      Swashing the Waters
                                        until we Hit their Stream
                                           and take all their followers" 
                                                      - The Pirates Way  
NEW PLAYERS come and Watch! Xbox, PubG, Apex Legends, Mobile Games Shoutouts, and many more games to come.
Making my way to the Top Everyday!! -Let's Play -Podcast- !
My Father was a Tree That's why I have Peg LEGS!!
                                          💲"GiveAways For Patreons" 💰
                                💰CLICK HERE TO BECOME A PATREON💰                                    
https://www.patreon.com/TheDivision454
                💲💲💲💲 *-*-*All Patreons Support the Sail of This Ship *-*-* 💰💰💰💰
My goal is to add More Members onto This Pirate ship. Right now the Pirate Ship needs a total of 8!

1 of 1
Recent posts by TheDivision454
By becoming a patron, you'll instantly unlock access to 4 exclusive posts
By becoming a patron, you'll instantly unlock access to 4 exclusive posts