Aubrey Forest
is creating The Modern Alchemist Channel
Select a membership level
Alchemy-phile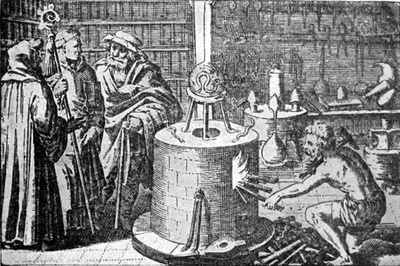 For those on a budget who wish to show their support and sustain the work on The Modern Alchemist Channel and see it continue. As an Alchemy-phile you are a Patron and therefore will have access to all Patron-only materials here on Patreon which also includes "Office Hours with The Modern Alchemist, W.E." where I answer your questions regarding Alchemy, the esoteric, and the occult.


Thank you for showing your support as an Alchemy-phile!  Every dollar helps The Channel grow.


Friend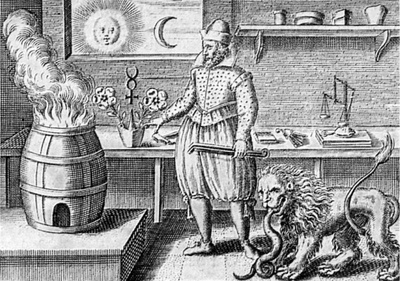 Friends of The Modern Alchemist Channel gain access to all Alchemy-phile and Friends-only videos.

The main course for Friends of the Channel is the Essentials of Practical Alchemy classes. In this series we will introduce a broad category of topics all of which relate to the "Basics" of the study and practice of Alchemy as an Hermetic Art and Magical Practice.

Finally, this tier will have access to the Office Hours Audio Files, where my shorter answers to the Office Hours questions are made into a video, often with additional commentary to the question - if it seems appropriate.


Thank you for your contribution as a Friend of The Modern Alchemist Channel, your Friendship is greatly appreciated!
Member
Members of The Modern Alchemist Channel will have exclusive access to all content for Alchemy-philes & Friends of The Modern Alchemist Channel, plus advanced coursework, videos and articles, and LIVE content where we can interact together in real time.

Classes and materials include:

Ask An Alchemist - Those questions generated from Office Hours (as well as Personal Messaging, emailing, or commenting under the thread of another another posting) that require a post of their own and are later made into video fall into this category. Ask An Alchemist was the literal starting point of all my video work and it felt amazing to get back into that rhythm. So many excellent videos and classes have been born from this particular ground and I wish to cultivate it further. The reason why Ask An Alchemist is member-content is due to the amount of time that goes into making it.

Alchemy LAB - where we will continue our work in the Kybalion as well as picking up other books of interest including sections of Napoleon Hill's "Think and Grow Rich," Dion Fortune's "Mystical Qabalah," or "The Secret Teachings of All Ages" by Manly P. Hall, and more. We're going to be using these, and texts like these, as starting points that we can build upon for deeper discussions.

Alchemy After Hours & The THC - will continue as a venue wherein some broader thinking or less-conventional ideas are given some room to show their stuff. It will also be that place where we can go to discuss some ideas in greater detail, fleshing them out over drinks and some good eating at "The Last Exit."

LIVE content! That's right The Modern Alchemist Channel has LIVE content held using ZOOM where we can get together and discuss a broad assortment of topics. Alchemy After Hours and Alchemy in the Morning are two main areas that LIVE content is available.

Finally …

The Saturn Key - we will continue to develop the Key together, however it's important to recognize that everything that I am teaching relates directly to The Saturn Key.

Thank you for becoming a Member!
About
Greetings and Welcome to the Modern Alchemist Channel!  I'm Aubrey Forest "The Modern Alchemist."

Since January of 2015, those who have followed me on YouTube and Wordpress have heard (or read) these words at the start of every video or podcast.  During that time over 15,000 of you out there have found and started following The Modern Alchemist Channel. In the space of those three years I have created hundreds videos including dozens of hours of lecture and in-class instruction (the classes I filmed LIVE at the time and then provided post-production additional information, video, and text) all in an effort to show you what I see.  Many of these videos took over 20 hours to produce from start to finish, and all of this was done without any form of monetization or financial incentive largely because it has been fun and very rewarding to share with the world what I have seen and learned regarding science and the esoteric; and specifically the interdisciplinary field of Alchemy. 

But I no longer want to show you what I see ... I want to show you HOW I see what I see, that you may see what I see on your own!  For three years I've referred to my method and insights as The Saturn Key, but I have never said what this Key unlocks.  The Saturn Key is the Key to the Akashic Record, and it is my intent that over time you will be able to assemble your own Key and by-so-doing, be able to enter The Record and explore its endlessness whenever you desire.  

This is the focus of The Modern Alchemist Channel on Patreon.  Join us, and let's see all that we can explore together!  

By becoming a patron, you'll instantly unlock access to 316 exclusive posts
By becoming a patron, you'll instantly unlock access to 316 exclusive posts
Recent posts by Aubrey Forest