The_Movement
is creating a podcast to discuss modern employment struggles......
Select a membership level
Become a patron
Join our community of patrons. Thank you for supporting The Movement!
Includes
Access to patron-only content
Connect with other patrons
Join the patron community
Early Access
Get my latest podcasts before anyone else!
Includes
Access to patron-only content
Join the patron community
Early access to podcasts
Sneak peeks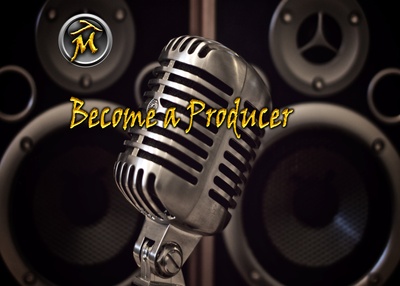 Become a Producer
Be listed as a producer at the end of every podcast.
Includes
Access to patron-only content
Connect with other patrons
Join the patron community
Early access to podcasts
Sneak peeks
Production Credit on Podcast
About The_Movement
We are The Movement. We enjoy comedy, making funny videos, and yeah we dislike bosses, corporate structure, and companies that take advantage of their workforce.
We also think there is a need for action in the workforce on behalf of the workforce.

Take a moment and ask yourself the following questions.

Are you tired of the modern employment fiasco, the corporate grind? Are you expected to put more in but take less out of your career? Are you faced with corporate objectives getting in the way of your own personal goals? Do you work for a company which requires you to meet objectives and quotas but sets "traps" to make it impossible to claim what you are owed? Does something seem wrong in the way we are all treated as a workforce? Do you dislike micromanagement just a little bit?

If you answered "yes" to any of these, then  "The Movement" is here for you. Our goal is to simply disrupt corporate policy and assist in righting the wrongs of incompetent employers by engaging listeners to voice their concerns and direct issues they have with their employer. We want to grow as a podcast which, not only attracts new subscribers through our "in your face bosshole" content, also offers a unique take and comedic twist to Eco social corporate behavior and common workplace tactics played by ego driven managers. Just to be clear I have had exceptional experiences with bosses and I'm certain you have too. But, unfortunately, they are the exception. We applaud bosses that are "true leaders" and they deserve credit for that. 
kudos to you "good boss"! 

Welcome to The Movement!

Our content will also be geared towards researching alternative means of income streams. Sick of the "get rich quick" infomercials? There will be none of that here. Turning hobbies into money, and developing other skills are more of interest to us. We will encourage the "Entrepreneur" in any facet of business. We will focus on facts and what it takes to break out of the grind, by incorporating real stories with a comedic take on the working world. We should have no problem attracting listener/ viewers with common interests.
So join us! Support us!
Become a patron and join The Movement

By achieving this goal it will allow us, at The Movement, to devote more time and resources into giving disgruntled employees a place to vent through the "call in" feature. this would be our first, and most important goal, to open our podcast weekly to share the airtime with you.
1 of 3
Recent posts by The_Movement