The Profound Awareness
is creating YouTube Videos I feel like making
Select a membership level
Level 1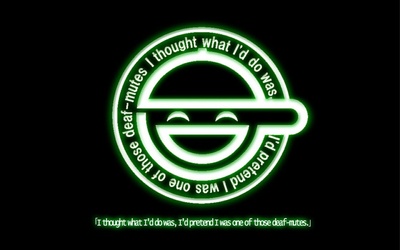 This is the Only Tier I have. It is The Only Thing I could ever bring myself to consider as a legitimate tier

There is no Discord

Level 1 Patrons are Patrons who appreciate the information, and want to help, but can't do much, but are already doing more than I could have ever dreamed.

You have no idea how much even a dollar means to Me. I mean that. Thank you. You will be helping Me rebuild a life destroyed. I have clawed my way back up from cosmic ruin several times before, but this time is an interesting Timing. So, any help given, is a miracle I didn't anticipate.
Level 2
Level 2 Patrons are Patrons who seek to Buy My Time.

The benefit of this Level is that it's not a Tier, It is literally You donating money and Me donating Time, For Conversation.

The benefit of this, is that I get to say an "exorbitant" amount of money, because that's what the "Tier Guide" says to do. or whatever, I literally just need money, and have to spend every little moment figuring out how to get more, because my life is literally in tatters, and I have a wealth of information I can share, but no way to even get a job at the moment.

So, as we all have a price, Here's The Listing Of Prices, Keep In Mind At All Times. This Is A "Tier" For Money. To Continue Having Access To Me, You Need To Donate SOMETHING Within This Bracket to MAINTAIN YOUR Rewards FOR ANY DECENT LENGTH OF TIME BEYOND A MONTH. I am Literally At Zero Point in my own life, and am looking to do more than survive. I want To Thrive, So I Can Help Others Do The Same:

$5, $10, $15: $5, You can ask a Question regarding Anything I Talk About, and I will give you an Exact Answer, 100% Honest, 100% True (as I know the Truth, if I am wrong, I admit it, this is not, however, a debate. I am not offering conversation at this level of donation). $10 net's You Two Questions. $15, Three. Make Them Good, If I have an issue with answering a Question, you Will Be Told. Then You Can Pick A Different Question, Or Not Be Given an Answer. I am still Human. I Am Alive, and I Am Here. I am not a Toy, Or a Machine. I have a Heart, Mind, and Soul. I can Choose to tell you "No".

$20 - $50: You just bought yourself more than three wishes for information. Congratulations. $20 get's you 20 minutes with a little wiggle room if it's good conversation, $30 gets you 35 minutes, with wiggle room if it's good, and $40 to $45 gets you an hour. $50 get's you an Email Address that I privately use and we can communicate via that, but only directly regarding things I talk about in videos. Nothing personal, that Is something I do not mix with business if I can avoid it. My private life is not up for discussion unless it is brought up in a video, and is genuinely relevant or a topic of discussion that is on topic with an over arching theme.

$55 - $75: You will be given an Email I privately use, as mentioned in the previous paragraph, however, the topics can broaden some, to other aspects of life. I am a very world wizened person, who has experienced a great deal in his own right, and has come out of the other side clean despite the mountain of hell I had to crawl through. So I might have incite you desire, I may know something that can help. I am not going to invest myself into your life, but I can be a sympathetic ear to the right soul. I am more than a man torn in half by Time. I am a father, a lover (of life in general really), and I have been a fixed point for The World forever. Ever the corner stone of stability for total strangers from across the states, and the world. So If I can bring you some peace, I am perfectly content to.

$80 - $95: We are friends now, Emails are good, Messenger messages will be fun, you will be provided with a Facebook Link to contact me, leaking this out will result in immediate termination of communication, and I am more than willing to silence the linked account, and everything else that is "tamper friendly" if I have to. I have had my life ripped apart, and I personally have ripped it apart in the past, I hold onto nothing, So I Am Dead Serious About This. Otherwise, I look forward to the conversation.

$100: You Will Be Contacted to give input on the "Bigger Picture" of what all I am talking about. I have some interesting information you might enjoy, but I will need to know EXACTLY what I ask You about Yourself in relation to the subject matter I talk about. That will then determine where the conversation goes, and what it is I tell you. I do, however, have some very interesting ways of putting things, so get ready for plenty of odd comparisons, just open your mind, laugh at funny stuff, and don't take this all too seriously, because the gravity of the higher level information I have is on Molten Core levels of heavy. so to speak.

I love humor, so expect some in ANY communication with Me, if I can manage it.

Otherwise, weigh your options here, or ignore this outright, I expect nothing, I just offer what I have, and all I have right now is Time, Experience, and Information.

And Love, I have Love for this all.

Now, Welcome to My World, Let's See if any of you will show Me Yours.
About
The Profound Awareness - Is a YouTube account that is about discussing first hand experiences in the realm of the Paranormal, and Conspiracy, related realms of Reality. I also like to talk shit to people for the sake of a laugh, so long as they know I mean no harm. Topics of "Offense" to any and all groups of the world, are not my problem. I talk about what I want to, if that offends your senses, your senses are your problem.

I have no interest in politics as far as "Who Is Right and Who Is Wrong". My interest in politica is purely analytical of trends, actions, promises made and failed at being kept from the last 9 presidencies before this current one involving Donald J. Trump. There is always more going on under the surface. Time doesn't wait for us to figure it out, so time to go hurtling down the rabbit hole with me. If I even give a damn about certain stuff. I haven't fully decided. It's all just screaming at this point.

Now. Welcome to My World.