The Retro Dragon
is creating Pixel Art, Video Game Assets
Select a membership level
Pixel
Pixels are Small, But super important!
This Tier is a nod of a head, a show of thanks; and will help me continue to grow my collections, Thank you!
Sprite
This Tier Has access to most of the content that you'd have otherwise to purchase through Itch.io,
Thank you!
Sprite Sheet
This Tier Has access to ALL of the content that you'd have otherwise to purchase through Itch.io,
Thank you!
About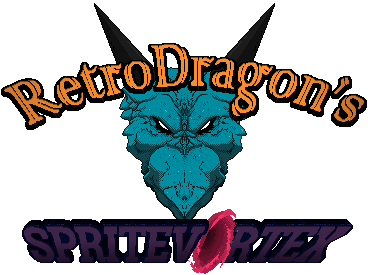 INTRODUCTION:
Hey Everyone! My name is Andrew Glubrecht. I'm Also known as TheRetroDragon amongst the various platforms I frequent. Pixel Art is most commonly used as assets for creating video games. But it doesn't have to just be. More and more it is becoming a medium in its own right. Many thought it was just a fad that would come and go as the Nostalgia wore off. But it has become apparent that its versatility and ease of use that it is a staple in the gaming industry and beyond. I've been making pixel art since 2010 or so, and I've had the joy of watching it change and evolve
over the years.
WHY PATREON?
Video games are easier than ever before to create. With so many programs out there designed to make it easier for creators to bring their creations to light. Unfortunately, one hurdle many creators face is getting assets that work and blend well with their project. You may not have easy access to an artist which can solely focus on your project. That's where I aim to help. By providing a variety of assets or even tools which can help make it easier for you to take that challenge out of the way, so you can focus on the most important aspects of your project. By supporting me on Patreon you will gain access to the assets and tools required to eliminate this challenge.
ABOUT ME:
I am a Professional Graphic Designer by day. But What I really love doing is Pixel Art and the community surrounding it. I've bounced around on several different projects over the years. Everything from Publishing my own Graphic Novels, to custom Illustrations for clients. My most recent endeavors have taken me further down the pixel road. With my most recent project being a Platform Game called Terra Labyrinth alongside Joseph Lesko, A specialist when it comes to the ever-growing Godot engine.