TheSciFiBard
is creating W.E. Are Enough - The Mental Health Podcast 4 Earpers & Everyone
About TheSciFiBard
Hello there! I'm Angela, aka The Sci-Fi Bard and I'm a writer, photographer and poet living in the U.K.
I created the W.E. Are Enough podcast for fans of the Canadian TV show Wynonna Earp but you DO NOT have to be a fan to listen to it. #Earpers are such a kind, inclusive community & I wanted to help as many as possible with their struggles surrounding mental health.  If you struggle too, please know YOU ARE NOT ALONE. 
If you have comments, questions, suggestions for content, wish to participate, need a hug or just want to say hi, you can contact me via:
Twitter: @WE_AreEnoughPod
Twitter: @TheSciFiBard
Twitter: @LightYearsPhoto
Facebook: Light Years Photography
To email the podcast:
[email protected]
The pod is hosted on its own dedicated page on my website. Check it out for extra content. 
www.lightyearsphotography.co.uk
Lots more great mental health resources will be added throughout 2019.
Not keen on a monthly Patreon commitment? If you'd like to make a one-time only contribution instead of every month, just use the DONATE button on the pod page of my website to do so.
And lastly, if you listen to my podcasts, then this cheesy little ode is for you:
If you feel so inclined
And you don't really mind
You could lend me a pound or a dollar
For this pod I create
Hope it makes you feel great
Cause it makes me laugh hard, cry & holler
If it helps you at all
When you're feeling so small
That you cannot imagine recovering
I'll be snug in your ear
Bringing help, bringing cheer
Hold my hand & let's go on discovering
Select a membership level
Just Enough!
CONGRATULATIONS! You now have something in common with the Italian Renaissance Princes! Please accept my undying thanks and a big ole hug. 
Absolutely Enough!
All the perks of the previous tier, PLUS two exclusive W.E. Are Enough stickers sent to you personally by me! More perks may follow...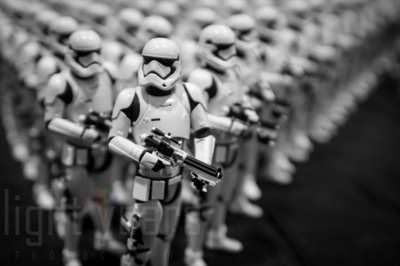 Enough Already!
All the perks of the previous tier, PLUS you get a personal thank you on the podcast! More perks may follow...
Podcast & Extras Set Up/Running Costs
Lowest tier stream podcast license from prsformusic.com (annual)
Shawn Colvin Theme song (free for 1st year then $500+)
Rode NT USB microphone (one-off)
Zoom H1 digital audio recorder (one-off)
Podcast/website hosting (annual)
Travel costs for interviews
Promo Stickers

1 of 1
Recent posts by TheSciFiBard