TheTanelChannel
is creating Entertainment
Select a membership level
Almost a house!
Ahh a dollar, with that money I can almost buy a house here! Thank you for your generous offer my friend :-)
The generous god
East Europ Laif aint that easy peasy but with your help I can pull through!! Thanks a ton :)
Top Tier Supporter!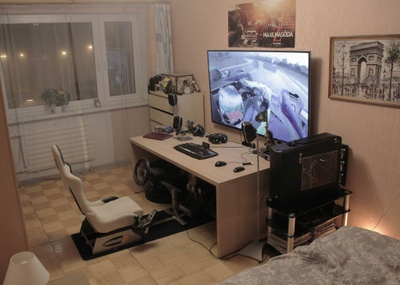 The TOP tier of support! You really like what I do and for that I am deeply thankful to you my friend!
With this bit of help I can keep on making more and more awesome videos for you all to enjoy at the comfort of your home!
About
Hey everybody! :-)
So welcome to my official Patreon page!
Life is hard.. even harder if you live in a small country next to Russia in East Europe :D Tallinn, Estonia that is. I get by but everybody who helps me out here are the bread and butter of my life, literally! Well.. almost :D With your enormous help I can keep on making interesting and.. a bit different content then usual :) 
Oh and never forget, 12 Months in Estonian is cockstastegood!
There you go, now you speak a littlebit of Estonian already! :-D

I can buy food on the table and focus on making interesting and fun Youtube content! The more you guys support, the more extreme I try to take things, but definitely not jumping out of a plane to unbox something... definitely... I think.
Anyway, THANK YOU everybody who helps me reach this goal :)
1 of 1