The Yuri Canon
is creating LGBTIQA Art & Webcomics, Art Lessons and videos
Select a membership level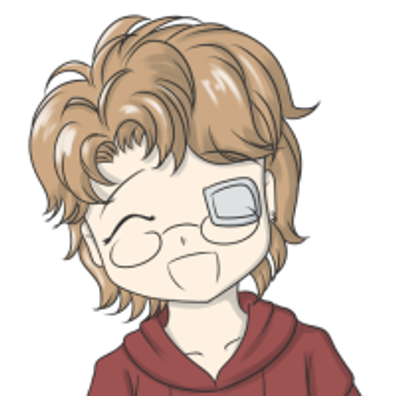 Yuri Fan Level
♥ Thanks for your support and helping me continue creating more yuri stuff  for free!♥
♥ you name added to the monthly thank you page and videos.
♥Advanced look at finished pages and art before posted for public.
♥ Access to the yuri canon discord channel rooms
  - General chat rooms
  - Kat Talk
 - Advanced art viewing
Yuri Supporter Level
♥More Thanks and hopping around cheerfully♥
You get access too:
♥ all the stuff in the lower tiers
♥ WIP art - a look at how I put this stuff together.Including scripts and texting.
♥ Access to private Discord chat channels.
 - Kat's think tanks, hear Kat's Plans and ramblings about what they plan to do next. Sketches, WIP and more
 - Kat's Q&A rooms, Ask questions about art and GW2 stuff.

Yuri Champion Level
♥Hugs and even more thanks as I dance around happily♥
You get access to
♥ everything in lower tiers as well as 
♥ Monthly high res yuri wallpaper ZIP. (suggest a wallpaper). 
♥ Special access to tutorials and art videos.
♥ Access to Private discord rooms for art questions, tutorials and more such as
 - Kat's think tanks - where Kat talks about story ideas and art.
 - Tutorial videos and answering art questions



About The Yuri Canon
Welcome to my Patreon Page. 
I am a disabled non-binary IS, lesbian, artist and writer who mainly focuses on creating my yuri 
webcomic Inside OuT.
Over the past few years my health as declined more and more, adding on to the mental issues that I already battled with. PTSD, Anxiety & depression to name the major ones. I was declared disabled and unfit for the work world when I was 16, but I continued to work on my art and writer. As my health worsened It soon became apparent that I couldn't travel to conventions or film festivals anymore. Back in 2015 I was told by doctor's that I had an odd case of Hypothyroidism and sunk even further into depression. With the help of my readers, and my guildies in Guild Wars 2, I was able to pull through a lot of it, and try to face things again. I decided to try Patreon and through your help I'm able to pay off our bills and buy new programs that make my work easier and less of a struggle. Thank you and here is looking forward to a productive 2019!
Here is a little manga I put together explaining just what i'm doing here. 
https://youtu.be/2Bhj1MulQKs
Here
are some of my ongoing yuri projects
Firstly is my 10 year old 
Original Yuri Manga series Inside OuT
, currently up to 500+ pages long as I work my way through Vol 4 of this rather complicated story about gender identity, sexuality, love, loss and the struggles of homework. The entire story has been re-edited and posted on
Tapastic for easy viewing on Mobile
. 
Recently started 
a Side story from the same world, A Trans Tale,
focusing on young trans girls struggling to find themselves. 
Sapphoids
 (AKA Clockwork Clown and the Wind-up Princess)
ON HOLD
- What started out as a silly short idea to help me through my recent illness, and me trying to combat all the "bury your gay" that appears in far too many Vocaloids songs, ended up turned into something much bigger and continues to grow. Follow the weird tale of Hatsune Miku, Kagamine Rin and Gumi as they explore the weird world of the Vocaloids universe.
Read from the Beginning as well.


Random Acts of Katness (restarted)
- Series of shorts about my gay life, from life with my wife to gaming and dealing with mental illness and gender identity. Mostly random silliness. 
For my other yuri manga projects check my new website
LGBT NovelsDreaming of Another Day-
The story of my high school years and my struggles with getting out of a mental hospital and starting my life over again. Rather harsh and dark, but many suicidal LGBT youth have stated it helped them cope with their own problems so I leave it online for for them to read when needed. 
A Shadowlander's Dream 
- Based on my
first manga from '97 - '03.
After being told I needed to quit self publishing due to my health and crashing so bad I couldn't draw for several years I decided to convert the entire manga into a series of novels. The series is a dark psychological yuri story that deals with a lot of my nightmares from the past so deals heavily with suicide, child abuse, mental health and many other issues. 
In my Heart and In My Mind 
- Sci-fi yuri tale
Morbid Tales of Macabre Curiosity and Deranged Love
 -
A dark Victorian horror that my wife and I had fun putting together. 

For more about my many LGBT and yuri projects check my newly created website. 

So what are the rewards?


Aside from knowing you are helping me continue in my work the rewards depend on what Tier you choose. 
$1
♥♥ You get my many thanks for your support and Advanced viewing of finished pages before I post them publicly and added to the Thank you page at the beginning of the month
$3
♥♥ Step by Step progress posts from Prelim sketches, Inking, Toning and text and scripting. So you'll get to see things before anyone else does. 


$5 ♥♥ you gets everything below as well as access to High-Res Zips of chapters, Tutorial videos and more



And Monthly Yuri Wallpaper collections



Plus a peek at my other projects and plans for the future. 

$10 ♥♥ Private Video art lessons and request a sketch. 

$20 ♥♥ I can't believe people are supporting me this much. I created 3 openings to get chibi colour character of your choice from one of my OCs or Fanart. Only 3 a month. 

Lastly all of you get Yuri, Lots of Yuri


My Primary purpose is to create as much LGBTQ+ as possible. From sweeties moments to the more sensual (all sfw).
Here are My goal for the next while. 
♥♥To create stories that lesbian, trans, Non-binary, asexual and Disabled youth can relate to.

♥♥Create 1
 Inside OuT
comic page or more a week (4+ pages a month depending on how my hands are doing).
- More of 
A Trans Tale
when I have the time and 
Random Acts
when I have the time. 
♥♥One full yuri wallpaper (will post a Zip of different sizes each month) 
I have a suggestions post 
for $5 Patreons. 
♥♥WIP of how I put this all together. Basically a lot of sketches, planning and me talking through the steps of stories and plans.
♥♥Post tutorials, art videos, personal videos and more. If people have questions or suggestions on what they would like a video about feel free to ask. 
Well, thanks those of you who have been supporting me over the years. Ever little bit helps a lot. Here is looking forward to many more years of LGBTQ+ content.
help pay bills and save up to finally be able to move out of this horrible apartment.
2 of 2
Recent posts by The Yuri Canon