Fabrizio Fioretti-Tales of The Tides
is creating RPG content, art and more!
Select a membership level
Adventurer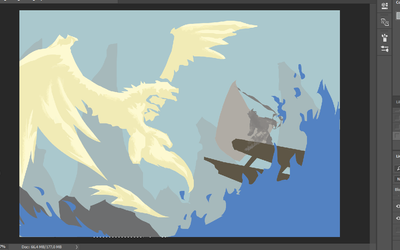 You like what I do enough that you want to support me?
Awesome! You're welcome at Tales of The Tides! With you on board, the journey can start back again! 

. As a welcome gift, new Patrons will get all exclusive Patron content previously made available on this page.
. You will have access to the Tales of The Tides Discord Server, and you will be able to pitch ideas for the new reward tiers!

About
Sail with us on an adventure!
I am Fabrizio Fioretti, artist and author, and I create and publish content for DnD 5e.
Adventures, monsters, items, subclasses, and more.
I wrote the 5e adventure "A Tale from The Wild Frontier", an in introductory adventure for 1st level characters, and Copper Best Seller on the Dungeon Masters' Guild website that you can find here:
https://www.dmsguild.com/product/258560/A-Tale-From-The-Wild-Frontier
I am now at work on my next DMs Guild publications, which will include adventure modules and other supplements for DnD 5e, and my concept art portfolio.
-Reward tiers on this page are currently suspended. However, if you like my content and want to support me, become a Patreon! You will make it possible to give new life to the page, and you will help decide how. Let's start this journey together!-

https://twitter.com/FabrizioART
Find me on Twitter here for some friendly chat and random opinions!
Instagram
https://www.instagram.com/fabrizio_fioretti_art/
Release of DnD 5th edition content on the Dungeon Masters' Guild every 2 months in Pay What you Want format.
1 of 3
By becoming a patron, you'll instantly unlock access to 9 exclusive posts
By becoming a patron, you'll instantly unlock access to 9 exclusive posts
Recent posts by Fabrizio Fioretti-Tales of The Tides