Fabrizio Fioretti-Tales of The Tides
is creating RPG content, art and more!
Select a membership level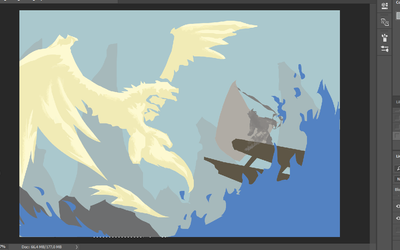 Adventurer
Adventurer patrons are involved in the Tales of The Tides community, and get a look and updates in the author's upcoming work. 
Adventurer Tier patrons get:
. Concept art and sketches from Tales of The Tides RPG products and other personal projects.
. Previews, updates and other behind-the-scene information on RPG content in progress, and a look at projects in the works.
. Access to the Tales of The Tides Discord server, where chat, discussion and fun happens!
Hero
Hero Tier Patrons obtain the normal Patron benefits and are awarded for their strong support with exclusive RPG goodness!
Hero Patrons get:
. All rewards for Adventurer Tier
. Encounter of the Month: 1 new 5th edition Monster, wondrous item, NPC, or encounter set-up per month, complete with stat block and concept art!
Get ready for adventure!
About Fabrizio Fioretti-Tales of The Tides
Sail with us on an adventure!
I am Fabrizio Fioretti, artist and author, and I create and publish content for DnD 5e.
Adventures, monsters, items, subclasses, and more.
I wrote the 5e adventure "A Tale from The Wild Frontier", an in introductory adventure for 1st level characters, and Copper Best Seller on the Dungeon Masters' Guild website that you can find here: 
https://www.dmsguild.com/product/258560/A-Tale-From-The-Wild-Frontier
I am now at work on my next DMs Guild publications, which will include adventure modules and other supplements for DnD 5e.
In addition to updates on my work and art, and the published content, Patrons will have monthly exclusive RPG content, created just for them. New monsters, special items, and exclusive art to enhance your epic games!
I am also working on my concept art portfolio, which you can follow the creation of here on Tales of the Tides.
Come weave this tale together!
https://twitter.com/FabrizioART
Find me on Twitter here for some friendly chat and random opinions!
Instagram 
https://www.instagram.com/fabrizio_fioretti_art/
Release of DnD 5th edition content on the Dungeon Masters' Guild every 2 months in Pay What you Want format.
1 of 3
Recent posts by Fabrizio Fioretti-Tales of The Tides
By becoming a patron, you'll instantly unlock access to 9 exclusive posts
By becoming a patron, you'll instantly unlock access to 9 exclusive posts