Torto Racoon
is creating BreakIn Showdown (VideoGame)
Select a membership level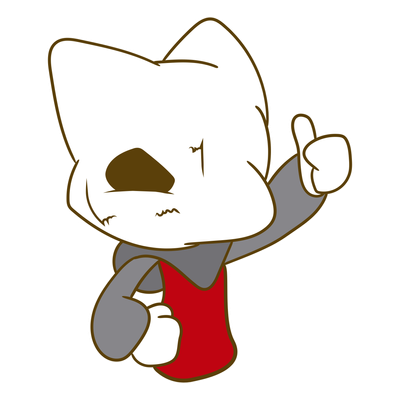 Brave supporter
You keep the flame burning and soul flourishing with the hopes of tomorrow, May the wind blow your way fellow land walker. Your name will be praised.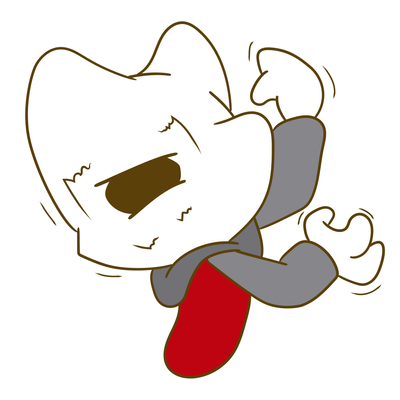 Small investor
You put your heart in the future, and so you wait to see the once planted seeds blossom to beautiful creations. Grow they will and it's thanks to you mate. We will imprint your name in silver so no body forgets
About Torto Racoon
I am Torto Racoon, a huge fan of the Megaman Series and love 2D shooters, but also fan of action games where an strategy plays a role. Yes, there are very good games to fulfill our desire for action, but there is still potential to be offered.
5 years creating content for my Youtube cannel (in Spanish) taught me about the elements that create a fulfilling interactive experience and how simple ideas well stablished may set a milestone in history by creating joyful challenges by exploiding this mechanic to its limits. The appreciation of different tittles and the ability to reach your heart made me want to create those experiences, and so it got me to make my way in through studying video game development.
Now, after a series of happenings, I am creating games in Japan while participating as well in the development of different games, and now learning from the creators of other developers in Japan.
Break In Showdown
BreakIn Showdown is an upcoming game for PC (and possibly Nintendo Switch) that has a twist from games like Megaman, the weapons you get are gradually upgraded and you have gadgets that you place in the map strategically as you normally do in a tower defense.
Gameplay
The game will have a mission Select with several missions per area. Every mission will take place in a different map with the theme of the area. Areas will have a certain kind of enemy based on the theme of the area as well as different hazards (think of the megaman games, except that there will be a map for each mission).
After completing all missions of the area, the boss chamber will open, and you will be able to face the area boss. After beating it, you will gather data (like a collectible) to unravel the secrets of this mysterious enterprise (some hidden secrets will also provide data to connect the lore).
The missions consist in a map in which you can advance and defeat enemies, but sometimes you will find areas sealed by doors that you need to hack into with one of your gadgets, the KeyCracker. It takes some time for the KeyCracker to Break into the system, so you need to protect them with your resources. Place a turret nearby, place a shield to protect the turret, upgrade the turret, repair the gadgets that receive damage, but be careful, your resources are limited so you need to choose correctly whether you place a new gadget or you upgrade what you have.
You can upgrade gadgets to become the perfect killing machine; however, all the upgrades you make to your gadgets with red chips will disappear after you finish the mission. You can also buy permanent upgrades with RB-Bot (an abandoned but very talented robot in the Gray Pepper facilities). Also note that you cannot keep red chips in your mission, but if you clear the mission, you can get MoonStone as a reward (which you need to permanently upgrade turrets or you hand cannon).
Help your gadgets by becoming a diversion or shoot the enemies yourself. Farm red chips to upgrade to the maximum level.
Multiplayer
I'm considering the possibility of having a co-op mode in which players will be able to come up with an strategy to work together to complete missions or even fight the bosses.
Online features are also planned but will depend on the funding for this project
The Story
One sudden day, the chancellor of a modest Kingdom was called out. It seems like a portal opened by the crops, a portal to another universe. This is not the first time they see something like this; in fact, this Kingdom was once punished by the Higher Beings for opening themselves a portal to conquer other worlds. By that time, something came from the sky (a god?), it turned earth into a living hell, and it certainly was a war they could not win; no hero wielding a sword was there to stop it, but a promise… "Our kingdom will guard the boundaries of the multiverse along with you; so, rest in the depths of our mountain".
It sleeps down bellow, right there, in the only mountain that snow does not touch in the winter. Now the kingdom has to close this portal, but what ever is keeping it open lies in the other side.
Spies observed and report, there is a huge factory, with robots… a whole army of machines. Only a few men can go through that portal… we don't stand a chance. If we fight, we lose, if we don't fight, we fall. Are we doomed?
There is one work around, we don't need to win, we just need to sabotage whatever is keeping that portal open, but the facility is well protected with a high security system, hacking it will take time, and we need to connect to their servers directly, and who ever messes with those robots is a dead man.
It's a suicidal mission, but for the love of your Kingdom, who here is brave enough to risk his life to go solo against an army of man killing machines programed not to miss a target? (… no one? I've never seen so many people in silence) who here would try your luck for the sake of your beloved ones? (... oh, was that a…no it's just someone coughing…) who here would be greedy enough to die for all the gold that can fit in my palace? (no one… o, some…thing… a small paw raises above the heads… a Puppy?).
-If you really have the money, this sack of carrots will do it for you.-uttered the puppy while tapping the head of the kid it was standing on… a small kid.
-WHAT!?- yelled the kid – Acht! I'm going to die!
-Before you complain, have you stopped to think how much gold can fit that huge palace?- continued the dog, and the kid stopped to think. I had to interrupt.
-I am not going to even ask how a dog is able to talk, but you do know the risks that come with this mission. Your master might not return.
-I'll tell you what, you put the money, I'll take care of keeping the kid alive.
And this is how the Hixis the young boy was forced to go voluntarily to face his death for the sake of his beloved Kingdom, and we couldn't be more Doomed.
Why should I support?
The number one reason for indie game development projects to be a failure is that the project never gets completed, this can happen for a wide variety of reasons, but most of them are reduced in the "the funds weren't just enough". Game making is like any other job with slight differences, it takes a long time for a game to be completed and sometimes is money the reason that gets projects abandoned or rushed.
BreakIn Showdown is a solid idea that needs to take care with love and professionalism. I am currently working in other projects to fund the making of this game, spending my weekends on design and coding, is something I do for love to the idea and the characters I made during University for a comic that sadly I cannot show.
With the rhythm I am working, the game might be completed in several years, not only I can spend more time working on it, but also new talent will come and we can get a better version of it. Especially with music, maybe voices or the online services I'm planning to add.
If that is not even possible, at least you can provide the coffee to work with a smile on mah face (I don't understand that magic, but it works), and you, the person who pushed this project will be a special mention in the credits as a reward for the hope in the project from its early days.
Also, you will see the progress I make on the creation in the posts bellow. Who knows, maybe there are other ways to thank you, but most importantly is that we will have created a game and you are part of it, just by those coins, that believe me, they make a huge difference.
Original music for the game with its own license.
1 of 4
Recent posts by Torto Racoon
By becoming a patron, you'll instantly unlock access to 4 exclusive posts
By becoming a patron, you'll instantly unlock access to 4 exclusive posts