Explorer
is creating Digital Art, Sci-Fi and Fantasy landscapes
Select a membership level
One tier to rull them ALL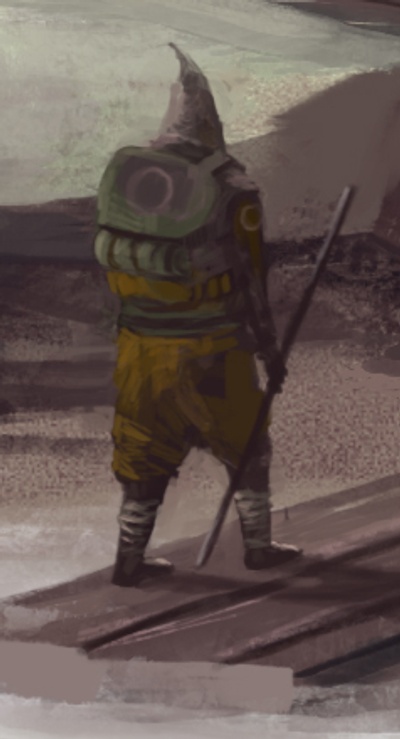 You're a true explorer,thank you for your support!
This is the only tier that contains all the benefits I can imagine:
  1-  Access to all the works I make
  2- High resolution images
  3- Layered PSD files
  4- Brushes
  5- Sketches and WIP's
  6- Timelapse video (not for all the paintings)
  7- Twice a month full length video
  8- Pictures taken by me that can be used as textures
  9- Answers to any technical and artistic question about creating a
      painting
  1 0- Tips and tricks
  1 1- Little surprises every now and then
About
   Hi there !
   My name is George and I am an artist who day by day forces his boundaries trying to evoke the sensations, ideas, thoughts that later materialize in the form of my paintings.
   In my youth i used classical media such as watercolors, oil or charcoal, and in the past 7 years i have painted and drawn exclusively digital. It is a medium that allows me to work faster, cleaner, giving me the freedom that was difficult to achieve before. In short, it's amazing!
   I have touched a variety of styles and tehniques to finally understand that the fantastic or sci-fi landscape is the most art form I resonate with, the theme of exploration being the most common.
  This community is aimed at explorers, those free spirits that are caught in everyday gray but have never given up exploring through the power of imagination, other spheres, forbidden, scary or wonderful worlds.    
Why Patreon ?
  Well, I need time...
  I need time unfragmented by a job that has nothing to do with art, while it can be something else, not just the senseless passage of minutes, hours, days.
  Time to invent, to bring joy, to amaze.
  Like any other person, I have responsibilities and things to look after every day. These things take up most of my time at the expense of art. Being part of this picturesque adventure helps me do what I do best. To paint
  You are part of this exclusive exploration community, you will have access to the latest news,  will be the first to know about new worlds discovered and new future projects.
 Thank you for your trust and time
It is said that a painting makes a thousand words.
 I say it's more than that. 
Let's explore together!
Much of my daily worries will rise from my shoulders. I will be able to paint more, the universe will expand considerably.
Unseen things, creatures, will be shown.
1 of 2
By becoming a patron, you'll instantly unlock access to 8 exclusive posts
By becoming a patron, you'll instantly unlock access to 8 exclusive posts