Ulandos
is creating Entertainment
Select a membership level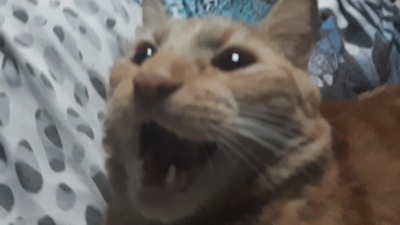 Channel Supporter
Support the channel!
Rewards:
Active Supporter Patrons have their names at the end of every video.
Free game codes when I can obtain them dispersed through the discord patron chat.
Active and past Patrons also gain access to the Vanilla Patron MC server I've got up.
About Ulandos
Welcome to my Patreon page!
My name's Uland I generally upload Minecraft/Alien Vs Predator Content.
If you'd like to help me out with my part time job as an online entertainer feel free to follow me on Youtube/Twitch/Twitter or subscribe to me here at any price you want.

You may notice there is only one reward tier.. Well, I think it's pretty scummy to have more than 1 tier. I don't want to make myself out to be some frickin celebrity where you need to pay "so and so" for a "SPECIAL REWARD". I'm just a dude making videos on the net trying to entertain peeps.
Pisses me off seeing other people acting like they're above everyone else in society and I'm against that, we're all the same and should be treated as such.

If you've read up to this point you're a saint, if you're interested in some of my current living situation, continue reading below.

And now some personal information on Ulandos for you curious creatures:
Real name is Uland, in my 20's, live in Sydney Australia and I suffer from "severe" OCD. Explaining the complexities I need to endure during life is too embarrassing/complicated so I don't want to go into detail. Let's just say I can't go in public often and have trouble looking after myself because of it.
I see making videos as a rehabilitation and constant activity to help me get through my day to day life. Obviously it's not just that...
The love of my life, Amanda who I have been with for nearly 9 years (2018 now) has helped me be so much more than I was. She helps me live my life as though I'm more or less "Normal" by caring for my in-capabilities which I get from having the disorder.
It has only been until recently on Youtube & Patreon that I have been able to do anything CLOSE to a job. My future "super duper plan" is to sustain myself purely off my online job as an Entertainer.

I am so grateful for the way technology has been advancing. I would never have thought the idea of staying at home and making content would be an ideal for a full time job. It especially gives me hope for other people with disorders which completely immobilise them from the rest of society.

Patreon is a great way for me to support my online job as an entertainer. Hopefully we can reach 20 patrons, that'd be f#*$ing insane.

2 of 2