Unique Balance
is creating a sustainable life as a contribution to humanity
Select a membership level
Basic $1.25 with the tax of my country
Thank you so much for your support! It's greatly appreciated! Most creative posts and music will be here for your enjoyment. Also most morning talks and livestreams/videos will be posted here. 
Bronze $5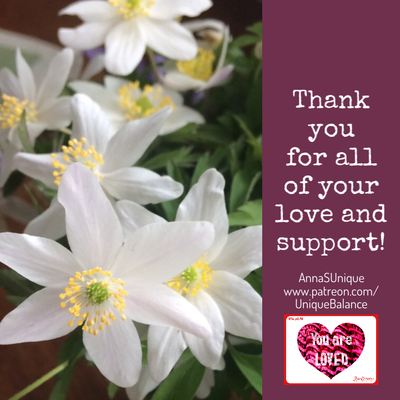 You will be getting everything on the lower tiers and one group video chat on Meet every month because I appreciate your support so much. You show interest of joining by sending a message to me in here. Thank you for your contribution! 
Silver $10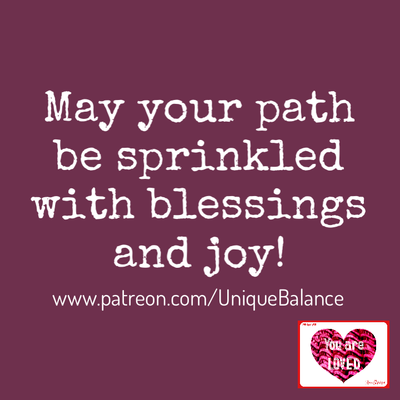 Everything on the lower tiers and material on PTSD, Sensitivity, coping and healing added over time. You have the opportunity to book a chat with me for 30 minutes every month by sending a message to me in here. Thank you for your support and may your path be as smooth as it possibly can be. 
About
The sustainable global goals have become my mission

Everything starts with the individual and the balance that we can create in our own lives, in our families, in our societies, and ultimately the balance we create in the world. Humanity benefits from everything you do to uphold a sustainable lifestyle. You benefit from being balanced, but so does your family, your society, your country, and ultimately the world. 
We will discuss this in different ways on different levels. Most of the general discussions will be on the 1 dollar a mont pledge level because I want everyone to be able to afford it and get support going forward making an impact on the world as well as contributing to all of society in the process. 
On the 10 dollar a month pledge level I will go into my personal journey and support those who are stressed and suffering from PTSD and those who are extra sensitive. Highly sensitive people need to view the world in a different way than others. About 20% of the population is Highly Sensitive. Funny how that is about the same percentage that get PTSD from a traumatic or several traumatic experiences in life ... coincidence? Maybe, but it seems not. 
That pledge level is also dedicated to everyone living with auto-immune challenges daily. I am healthier today, and definitely happier than ever, though there are several auto-immune diseases that I need to manage daily. My life story, my path toward a balanced life is in here as well as the different tools I've explored and the ones I've used to get healthier and happy. 
Soon I will introduce you to #
ScardyCat
and #
BraveHeart.
A duo that create videos and livestreams. Hope you will enjoy their special dynamics. 
I do different things as I go into different flows. I have tried my best to niche myself because everyone says you have to do that to become successful, but to me it's like confining myself to a little box and not having enough air to breathe. That's definitely not healthy and no way to get happy. That's why I allow this place to be
all of me.
You can see here what I've done in music, film and theatre so far.
More will be added over time.
I have five featured tags but below them you can click on any tag you want to see more of. The top five are listed down below but examples of other tags are
#tools #Balance #Challenge #freewriting #Self-care #Heartmatters #Health #Empowerment
Check out the tag #Morning talk: this is where you will find audios of special morning thoughts that I want to share with you. I talk on different subjects and if you enjoy my thoughts and views these are my gift to you. There are also going to be general podcasts on Podbean that point to this place. I will add them in here as well, but with the morning talks I go in deeper into the different subjects for your benefit. 
Check out the tag #Music and videos: There you find music that I create and #movie music as it becomes available and write about it as things evolve around the music. There will be music flows and just plain fun. You can check that tag out, it's featured on the posts tab. The #meditational and #healing music will also be posted here for you to enjoy. Under the tag #Adventures you find videos and sometimes livestreams created of my adventures as I explore the wonders of the world. It's truly exciting to be able to share this with you! 
Check out the tag #Creativity: I will add creative posts in here as I make them and some of them will also be posted on Uniquely4U by Anna S Unique on Facebook. I will try to find a new way to livestream my creative flows and share them with you so you can see me painting in action, or just make a movie and post it for you. If you follow me on Youtube they will eventually open up for me to livestream in there and sync it in here again. 
Check out the tag #Balance: This is what this place is all about. Balancing life is essential to be able to free up some energy for the enjoyable things in life. When less energy is spent coping, you have much more to use on what really matters to you and the people around you. You actually make a difference in everyone's life by balancing your own. 
Check out the tag #Stress management: There you will find #PTSD and #sensitivity #tools amongst other things. I am also creating courses on stress management, handling sensitivity, steadily improving health, increasing empowerment, coping and healing. There are tools for the balancing journey, innovative ideas to try out, as well as any material that has been helpful for all contributing thought leaders on their balancing journeys. Also on the tag #PTSD - Anna S Unique has collaborated with Stanford University in creating an app to be able to manage PTSD on the go. This app is free and called the PTSD Coach. It can be used by anyone in need of coping with stress, anxiety and/or panic attacks.
Finally, please be patient as I tag everything up the way it's supposed to be. This place is currently being constructed the way I want it to be for the first time and I am super excited about that! 
May it be just as exciting to you as it is for me! 
Anna S Unique
One winner of a 30 minute video chat with me a month. You get to choose the topic. 10% of the earnings will go to a non-profit for supporting victims of sexual and domestic abuse. (During 2019 it's the Nova House in Sweden)
1 of 5
Become a patron to
Unlock 393 exclusive posts
Connect via private message
Recent posts by Unique Balance