Unsung Superheroes
is creating Graphic Novels
Select a membership level
Superheroes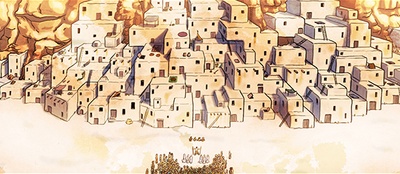 • Access to each page and any other images and videos long before anyone else in the world:
- When I start creating pages, each page will be released exclusively on Patreon until each chapter is complete, then they will be released elsewhere. This means you'll have access usually MONTHS before anyone else in the world.

• Access to my Patreon-Only Feed:
- I'll be posting updates as I create each story, some of which that only you will be able to access! This will include research notes and general musings on whatever I am working on.

• My eternal thanks:
- You'll get your name listed in the "Thanks" section of the Unsung Superheroes website, and your name printed in any physical copies of comic that I print while you are a Patron (IF that should happen).

Stoical Superheroes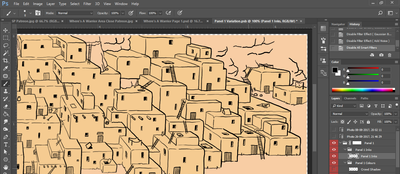 All previous rewards, plus:
• Early access to Behind-the-Scenes and Work-In-Progress Stills:
- These will include sketches, character designs, mistakes, and scripts of the story.
- Like each page, these will later be released elsewhere, but not until their corresponding chapters are, so you will see them usually months before anyone else.
Dynamic Superheroes
Everything from previous tiers, plus:
• Early access to Behind-the-Scenes and Work-In-Progress Videos:
- These will include things such as timelapses of pages being created and videos of yours truly talking about comic creation.
- Like each page, these will later be released elsewhere, but not until their corresponding chapters are, so you will see them usually months before anyone else.
About
Thanks for checking out my Patreon page!
I hope you like what you see, and I'll be eternally grateful if you pledge to support this project!
I'd also be most grateful if you were to share this page around your social networks!
What Am I Creating?
Throughout history, there have been a great number of people, just regular people, who have overcome near-unsurpassable odds, shown insurmountable bravery, or mind-boggling skill to do something seemingly superhuman.
Not all of these people are well-known for their acts; for example, for every
Oskar Schindler
, there's a
Lois Gunden
(look her up!).
I'm creating a series of graphic novels to highlight these lesser-known true human stories of bravery, compassion, and humanity, and the lives of the people behind them, each one telling the story of a different Unsung Superhero.
Each story will be released online at first, but then I hope to get them published as physical copies, and to try to get them into places like school libraries so children and young adults may learn about these lesser-known historical figures in a fun and unforced way.
I'm researching each story in depth, and each will be based on the known facts of the events and the people involved (though taking some dramatic license where needed).
This is a collection of true historical tales of real, ordinary people, like you and I, who did remarkable things, and who maybe aren't as well known as they could be.
This is the "Unsung Superheroes" graphic novel series.
This is "US".
Who is the Current Story About?
The story I'm working on at the moment is the story of Robert Smalls.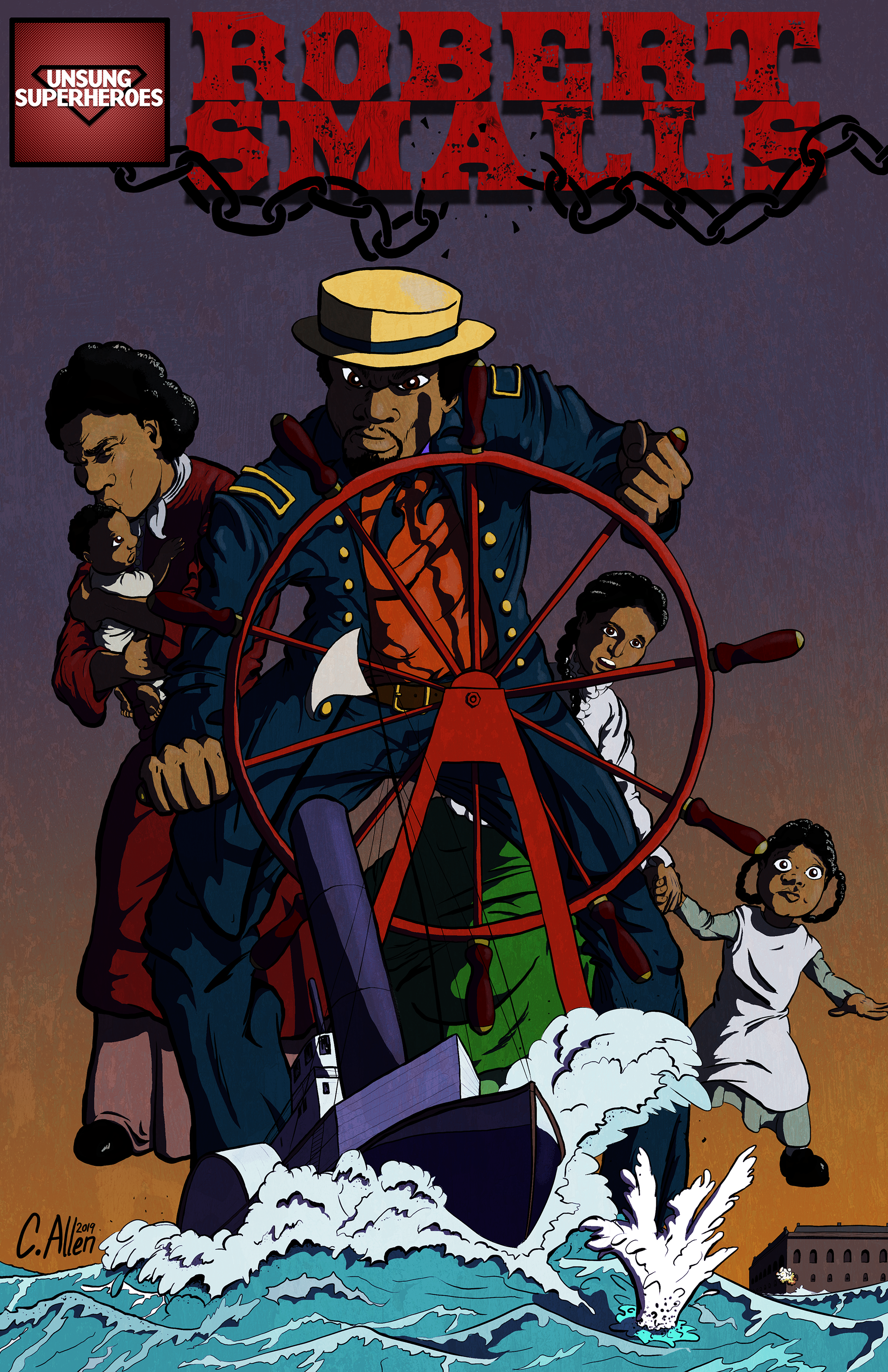 I'll be honest, I hadn't heard of him until the end of 2018 when I saw this picture pop up on Facebook:
Well, I can't make a film, but I CAN make a graphic novel!
To be honest, that's all I'll say about him at this stage; firstly because if you stay tuned, you'll see the creation of a graphic novel that will tell you all about him!
Secondly; if that picture doesn't get you excited about him and this project, I'm not sure I can say anything more that will!
Below is the first page of the graphic novel so you can see what it looks like: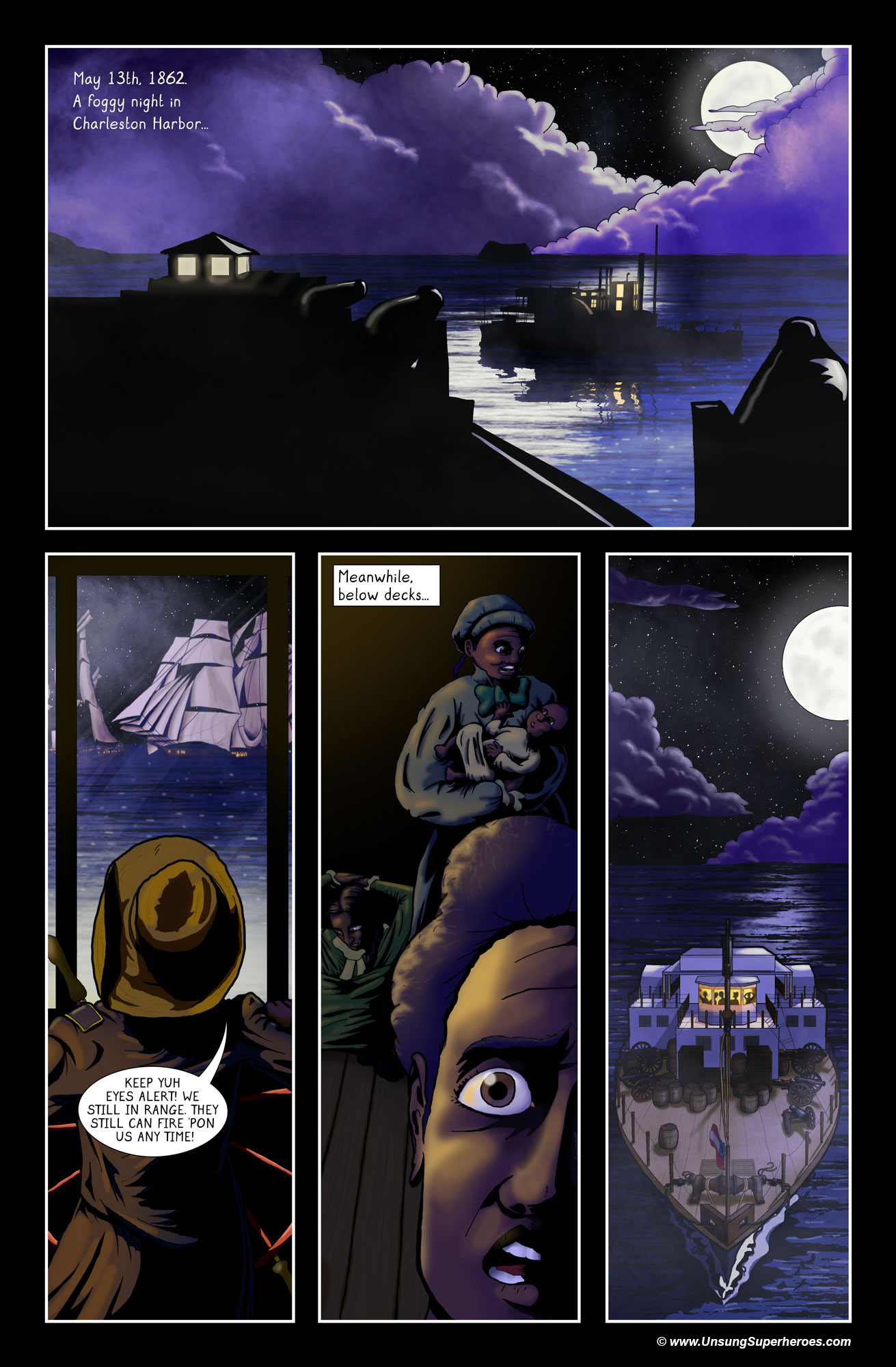 What Am I Asking You For?
I'll be upfront about this, and you probably guessed it already - it's money.
I am excited to be working on this graphic novel series, and at the time of writing this, am deep in the planning stages of the first one. I've been working on it since November 2018.
There is a phenomenal amount of work involved in creating each story. Most of my free time (and a lot of time I should be sleeping), in between other jobs that I have take on to keep myself housed and fed, is going into this project. There's also financial outlay, buying books, subscribing for access to historical archives, and the like.
What I'm asking you for, and where this site, Patreon, comes in is for you to become my Patron and pledge support for me to keep telling these wonderful stories.
Click on "
Become a Patron
" and you can choose an amount of money to pledge each month from the "Tiers" listed and depending on how much you pledge, you'll get access to all sorts of things such as...
What Will You Get?
The rewards currently include:
Early access to each page: Hi-Def downloads will be up on Patreon months before anywhere else
Exclusive Behind the Scenes pictures and text such as sketches and failed designs
Updates about what exactly I'm working on at any given time
Downloadable Hi-Def Patreon exclusive artwork in addition to the comic page
Behind the Scenes videos such as videos of artwork creation
Q&A sessions with me
And joining my exclusive community here on Patreon, where I'll keep you updated with the progress of the comic in realtime.
Plus: with some financial support behind the comic, I can dedicate more time to it rather than other jobs, and get the pages out and the story moving along quicker for you, and eventually settle down to a regular output schedule!
I will also be donating 10% of every pledge I collect to a charity relevant to the story I'm working on. (Unless you specifically request that I do not with your pledges. I understand that some people may have reservations about certain charities for any number of reasons)
The current and relevant charity that 10% of your pledges will be donated to for the duration of the Robert Smalls story is
Anti-Slavery
, who work to end slavery around the world.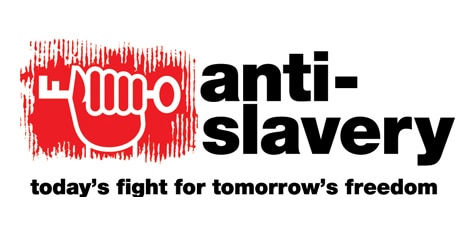 Who Am I?
I didn't introduce myself, did I? Please forgive me.
I'm Curtis, an illustrator raised and living in Birmingham, England. I've been drawing since I was old enough to hold a pencil and I've been working as an illustrator professionally for a few years now.
If you're interested in seeing my other work, here's my website:
www.curtisallen.co.uk
I also take commissions for artwork such as portraits, and also sell a few lines of my own greeting cards, prints, and other illustrated goods in
my Etsy store
.
Thank You!
That's about the size of it. Thank you for reading this far, and thanks in advance for any of you who do make a pledge of any tier: you have become a Patron of the Arts.
Many thanks to anyone who shares this page, too.
It really does all help me, and I like to think it helps bring about another voice to the comics world!
Please note:
The current project is currently in the planning stages!
This means that until I'm into the drawing stage, there won't be any pages actually produced, but please don't think your pledges are supporting me sitting around in my brains doing nothing.
Your pledges are supporting all of the research I'm doing which is no small task and includes:
- Learning about Smalls and his family
- Scouring newspaper archives, journals, and other contemporary sources for mention of him
- Researching how he and others around him of different backgrounds spoke
- Looking up details of period clothing, vehicles, and buildings
- Piecing together what he did in the times that history wrote little about him
- Learning everything I can about relevant contextual events such as the progress of the Civil War, and the political manoeuvring and changes that led to the abolition of slavery in the United States
Some of this research is free to conduct online but, as I mentioned, I am also buying plenty of books and subscribing for access to online archives.
As well as supporting the research, your pledges will also support the writing stages of this project that I'm doing at the same time: outlining the story I'm telling, then scripting it with actions and dialogue etc.
I'll be continually sharing bits of my research, and glimpses at the writing process as I go so you can enjoy the journey too, as I make it.
And when I do reach the drawing stages, all that research and writing will lead to a much better quality final product for you to enjoy, and your pledges will continue to support that stage!
This would pretty much cover my subscriptions to Adobe and other software that I use create and market my comics.
3 of 4
By becoming a patron, you'll instantly unlock access to 15 exclusive posts
By becoming a patron, you'll instantly unlock access to 15 exclusive posts
Recent posts by Unsung Superheroes