V ZINC
is creating Video Games
Select a membership level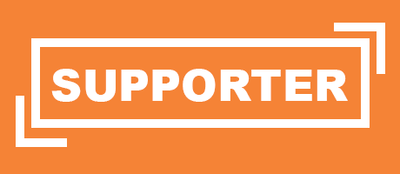 Supporter
Every Little Bit Helps!!
- Discord Role
- Early Content Access
Mover
Moving things along with the support. Making things possible!
- Discord Role
- Early Content Access
- Name In Credits
- Current Build
Investor
Really getting Invested now! Your choice will bring you great rewards!
- Discord Role
- Early Content Access
- Name In Credits
- Current Build
- Special Mention
About V ZINC
WELCOME
Hey, this is V ZINC. I make videos on video games, how we make them, and my personal progress with games I'm currently making! I've been playing videogames my entire life, so I've seen what makes a good game and what makes a bad one. I downloaded unity 3 years ago, since then I have been absolutely submerged into the world of game development.
WHY
I value community over anything else, any interaction I can have with you guys is great. I want you to be involved in every aspect of development and content creation. However, if I want to take this seriously and get more involvement and commitment from you guys, I am going to need some support. Your guy's support would help with raising money for all the necessities that come with releasing and sustaining a game. Altho you can make a game for free, it's not free to release. Your support will also help increase the quality and variety of content on my youtube channel. I would love to make more interesting and unique videos, but I just don't have money for equipment.
WHAT DO YOU GET?
Depending on the tier you donate, you will receive a range of benefits. I would love to increase the variety of benefits once this starts off and I have more opportunities. As of now, here are all the benefits you can possibly get:
Discord Patron-only Role
Early Access to all new content
The current build of the game (Before Beta)
Steam key for the game upon release
Beta Keys (When Released)
Name in-game Credits
Special Mention at the end of Videos
Name as an In-Game NPC
please note that some of these things are not instantaneous. I hope to make this experience as smooth as possible. If you have any struggles, please reach out to me directly on discord.
DOME
Lately, survival games have strayed from their original purpose. Its time to go back to the roots and reinvent the standard of what a survival game is. I will try my absolute hardest to make the best possible survival experience for you all. I don't want to give away to many details and an about section wouldn't give it justice. As of now, I have no clue when this game will be released, but hopefully, it will be in the next 3 years.