Violetta's Daydream
is creating Surreal Photo-Shoot Experiences for Local Creative Talent
Select a membership level
♥Fond Hope♥
 ✿ For pledging, you have my undying gratitude✿ 
Every dollar helps get me closer to my dreams! Helping me  on my journey to being the very best that I can be. You will receive a unique (every single one is different) thank you email from yours truly, with an exclusive-to-patrons photo from our most recent shoot!
♥Musing♥
✿Begin your journey down the rabbit hole✿ 
For pledging $5 or more, you'll receive the previous reward, plus a sneak peek email about what we're doing next, as well as possible venue updates as I get them (at my discretion).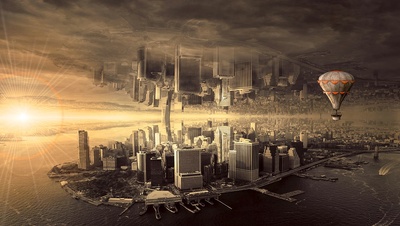 ♥Castle In The Air♥
✿Become a part of the trip yourself ✿
By pledging $10 or more a month, you'll receive the previous reward tier as well as one sneak peek a month at what we're doing next! You'll receive one insider email (exclusive to my patrons) well in advance as to what my next theme will be! You will also be entered into my monthly giveaways. They'll differ by month, but will all be fantastic. 
About Violetta's Daydream
Hey everyone! I'm Vii, a 26 year old model/event coordinator from NYC. I'm stationed in Seattle, Washington currently. My dream is finally coming true, and after being out west for three years I've decided to start throwing events.

My big dream has always been to throw large, grandiose group photo shoots at spectacular and hard to get locations. This vision of mine is entirely centered around the local talent in my community, particularly the children. They are the future of the modeling industry as a whole. Watching them evolve throughout the years as my events do will be a surreal experience for us all. I plan to make evolution collage prints of children that continuously attended my events after I've been doing this for 3 or more years as a sign of their progress as models. 

My events are wholesome all ages group shoots that include absolutely everyone and anyone that will show up to be a part of them. Experience has never been required. Networking is a wonderful tool that should never be taken from anyone in the industry. My heart smiles seeing new people work together.

I love what I'm doing right now. I'm at a point where I'm not only getting to better my own portfolio, but also dozens of other brilliant individuals every few weeks. I plan to have a plethora of experiences under my belt by the end of the year. The photographs will prove that they were worth every last cent, all the tears shed, and the very many hours of time I put into them. This business is my baby. These photo shoots are my livelihood, and there's nothing better than spreading what I love to everyone who wants to be a part of it.

Eventually, I wish to have wardrobe in various sizes for all sorts of themes, as well as casual fashion street wear. I will have traveling dresses and props. I want to have all sorts of fun themed trinkets and one of a kind items around that encourage everyone, from day one beginners to seasoned veteran models and photographers, as well as stylists and designers to be a part of my shoots.

These events are designed to take away the popularity contest aspect that most modeling group outings have and replace it with one where everyone is on equal footing, as well as present the opportunity to socialize and network with new people. It will be an even better way to expand portfolios than my current setup. 

I really just want to see not only my dreams, but the dreams of the local talent around me come true. I want everyone to get the shot that makes their confidence soar. I firmly believe that doing this for a long time will bring happiness to hundreds of people; maybe even thousands if I'm lucky. 

By becoming a patron, you are enhancing the experience of many beautiful souls with every event that I throw. You are helping me buy the gorgeous props and headdresses you'll see in photos. You boost the confidence of the models and photographers that I network with by letting them know that with this pledge, you believe in them and what they're doing.

You are upgrading the equipment and wardrobe that we have access to. You're possibly even assuring that some of us get to and from these shoots, and are able to hire proper staff to throw some over the top events! Everything counts, and I appreciate what you're doing more than words can say.. Thank you for helping keep this dream going! I intend to produce amazing, heartwarming memories that will last a lifetime, and you, my patrons, are to thank for that. My gratitude is yours.
Once I have 25 patrons, I will be able to start saving for better equipment for YouTube videos, as well as getting a Polaroid camera (and enough film) to start supplying personalized Polaroids as a tier reward!

Right now, all my behind the scenes stuff is from my phone and other photographers' equipment. I'd like to be able to do a lot of the things other people are doing myself, but that takes funds I don't have just yet :)
1 of 4
Recent posts by Violetta's Daydream
By becoming a patron, you'll instantly unlock access to 1 exclusive post
By becoming a patron, you'll instantly unlock access to 1 exclusive post