Vojislav Dimitrijevic
is creating Review Videos, Music, Video Game Production
Select a membership level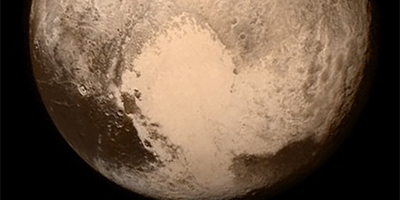 Faithfuls
• Monthly video report about activities, projects involved, progressions and what I am planning to do for the next month.

• 1 Month worth of good vibes sent your way :)
Oh-Awesome-Ones
• All of the above +

• Exclusive, behind-the-scenes content via the Patreon Lens app. See live moments shared with you, giving you deeper and more direct insight into the creation process that I am involved in at that moment.
•  Access to "Patreon only" video content.
Enablers
• All of the above +
• Having your name included in the Special Thanks credits of current project / projects that I am working on.
• Creative ways of implementing your name into the actual project that I am currently working on, giving you a chance to become a part of the project in a way.
About Vojislav Dimitrijevic
Hello and thank you for checking out my Patreon page!
My name is Vojislav Dimitrijevic and I am a 3D animator, teacher, musician, composer, video game developer, consultant, product reviewer, astrophotographer... Basically, I have insatiable curiosity regarding the world and people around and inside of us. I find the world to be an incredibly inspiring place and my mind is my main tool that sees problems as opportunities to learn something new. As such, I am always striving to challenge myself to reach new limits and learn new things.
My main creative outlets are currently three-fold:
1. VIDEO CREATION - You can follow my 
YouTube Channel
to see my reviews of tech devices and synthesizer explorations, restorations etc.
2. VIDEO GAME DEVELOPMENT - I am also founder and CEO of my own indy video game development company. We're a tiny team of two people, but we work extra hard and have exciting projects in the pipeline and our first game is already out on Steam. Check out 
"Solar Explorer: New Dawn" on Steam
, coming soon to mobile as well.
3. Finally, I do music, both under my own name, which you can check on 
Bandcamp
and under pseudonym Angry Dwarf. Angry Dwarf is the name under which I have been doing and releasing Goa / Psy trance music for about 17 years now. You can hear more on 
Angry Dwarf Bandcamp Site
.


These activities take a lot of time, because I do things with a lot of passion and I always try to give it my best. Unfortunately, pressures and responsibilities of everyday life always take priority over these things, but lately I have been getting a lot of good feedback and motivation from people around the world, which led me to opening this page.
With your support, I can focus more on working on creative content and exploration and offering it to the world, which is pretty much all I can wish for :)
So welcome, please do check out some of the links I have posted here and if you like what I do, please let me know. Purchases are nice, but kind words are equally as nice, if not even more so :)
Thank you for your time and I hope you enjoy my work!
Vojislav
When I reach $500 per month, I will be able to start a regular new series on my YouTube channel with regular monthly content of high quality.
1 of 1