Angela de Joseph
is creating Women of Color Roar Media
Select a membership level
Reader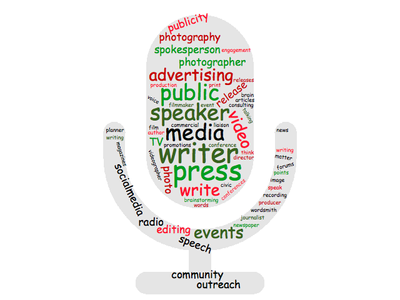 I love to write and you love to read.  Some of you follow me on Facebook and I'm migrating my daily commentary here.  Think of this as leaving a tip.  It will help me keep the Wifi going. Thank you!
WOC Friend
Thank you for checking in to read my Diary "The Evolution of Consciousness in a Woman of Color."
WOC Ally
Subscription to monthly video interviews with thought leaders, politicians and community activists.
About
Welcome to Women of Color Roar Media.
ABOUT THE AUTHOR
Angela de Joseph is the architect/producer of Women of Color Roar and founder of Indivisible Watu, a grass-roots community activist organization. She began her career as an editor at
Essence
Magazine in New York. Angela is also an Emmy-nominated filmmaker and health consultant/advocate. Her first film, "It's in the Bag", aired on Showtime and won the Black Cinema Society Award as well as awards at several film festivals. She is the Program Chair for the Black Women's Institute for Leadership Development (BWILD), a member of the National Association of Black Journalists.
This month marks the launch of Angela's Women of Color Roar Media, a digital newswire service and agency dedicated to providing unfiltered news, interviews, and commentary on Women of Color in politics.
Angela is the writer-producer-director of
State of Emergency: Tackling Black Men's Health
, a documentary that addresses the health crisis among African American men and has been embraced by the National Medical Association, American Diabetes Association and Healthy African American Families II. She served as a certified enrollment counselor for Covered CA and has enrolled hundreds of families in affordable health insurance.
In 2017, she spread her wings into the political arena and launched Indivisible Watu, a grassroots community activism organization. To date, Watu has been instrumental in the battles to save the Affordable Care Act, protect voting rights and criminal justice reform. She produced the successful "Women of Color Roar" breakfast to encourage young women to run for office and seek careers in public service.
Angela is the founder of African Wonders Hair Products and a graduate of the Black Women's Institute for Leadership Development. She is the host of an online talk show, "The Angela de Joseph Show" and the author of Angela de Joseph's Body Blast, an exercise and nutritional guide.
After moving to San Diego, Angela began writing for the "Voice and Viewpoint," San Diego Monitor News, "Indian Voices" and East County Magazine newspapers. She recently produced "Rock the Vote San Diego" a community voter mobilization event at the World Beat Center in Balboa Park.
The Women of Color Roar Radio Show debuts on KNSJ.org--89.1 FM, San Diego on Saturday, June 1, 2019 at 1pm PST.
                                                          # # #
Where do you get your news? We are living in an age where the news is often skewed. And although we have a deluge of sources, we are still drawn to media giants which are television news and general market newspapers and now that extends to their online channels.
The news is told through the eyes of the reporter, writer, cartoonist, editor, producer and they serve ultimately at the will of the media outlet owner.
Our mission is to bring you news, views and unfiltered information on Women of Color, particular women who are part of the African Diaspora.
By supporting this page, we will be able to produce our own video programming, podcast and develop a far-reaching website with fresh, relevant content.
Please join us on this journey by becoming a patron with a monthly subscription or making a one-time donation here:
ImagesMatter
Thank you for your support!
--Adj
Become a patron to
Unlock 29 exclusive posts
Connect via private message
Recent posts by Angela de Joseph