To all who see this page:

My name is Wen and I am an illustrator.

Ever since I was young, art has been the most important item in my life I have been passionate about. It spoke to me, made me feel special, and opened my eyes to a world beyond our reality. I began to explore art myself, and put my own ideas and imagination down on paper as I worked hard to hone my craft.

I may not have gone to an art school or anything of that nature, but I spend my days watching tutorials, reading other artist's pages, and practicing every single chance I get. I've learned so much not just on my own, but from my friends and peers.

After all this time, I've realized this is what I want to do for the rest of my life. I want to express not only my own ideas, but help others express theirs as well.

It was this realization that has brought me to this road today.

To make this dream of mine a reality, I work hard everyday helping others, and taking commissions for those who enjoy my work. But sadly, sometimes it's not enough to do what you love and still make a living.

This is where I need your help. To my followers and those who just happened to stumble upon my page for yourselves, If you enjoy what I do and want to support me, please give my page here a look over, and see if you would like to donate anything to help me pursue my passion.

However, I am not asking for a hand out. If you help support me, I will also be doing special bonuses for those that pledge a certain amount each month. So if you'd like to support me and also get some previews, headshots, and even commissions in the process, it would mean the world to me.

Every little bit helps, and I am grateful for anything you maybe able to donate.

Everyday I strive to be better and better. And with your help, I hope to never stop improving for not just me, but for YOU as well.

Thank you all so much.

With all my love,
-Wen

Pledge $5 or more per month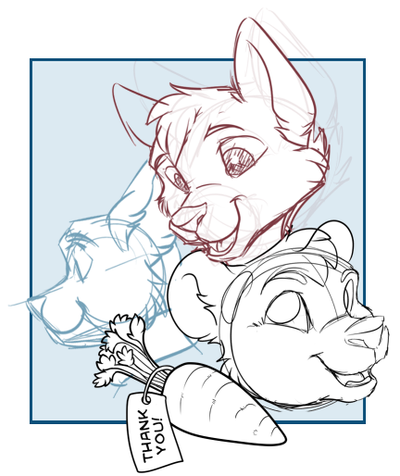 A sincere thank you from the bottom of my heart.
See all of my WIPs on commissions and personal pieces.
I'd be able to get my own work area set up in my home. Currently I work from my bedroom. With the extra funds I'd be able to purchace an actaul desk and chair of my own. 

1 of 3
To all who see this page:

My name is Wen and I am an illustrator.

Ever since I was young, art has been the most important item in my life I have been passionate about. It spoke to me, made me feel special, and opened my eyes to a world beyond our reality. I began to explore art myself, and put my own ideas and imagination down on paper as I worked hard to hone my craft.

I may not have gone to an art school or anything of that nature, but I spend my days watching tutorials, reading other artist's pages, and practicing every single chance I get. I've learned so much not just on my own, but from my friends and peers.

After all this time, I've realized this is what I want to do for the rest of my life. I want to express not only my own ideas, but help others express theirs as well.

It was this realization that has brought me to this road today.

To make this dream of mine a reality, I work hard everyday helping others, and taking commissions for those who enjoy my work. But sadly, sometimes it's not enough to do what you love and still make a living.

This is where I need your help. To my followers and those who just happened to stumble upon my page for yourselves, If you enjoy what I do and want to support me, please give my page here a look over, and see if you would like to donate anything to help me pursue my passion.

However, I am not asking for a hand out. If you help support me, I will also be doing special bonuses for those that pledge a certain amount each month. So if you'd like to support me and also get some previews, headshots, and even commissions in the process, it would mean the world to me.

Every little bit helps, and I am grateful for anything you maybe able to donate.

Everyday I strive to be better and better. And with your help, I hope to never stop improving for not just me, but for YOU as well.

Thank you all so much.

With all my love,
-Wen

Pledge $5 or more per month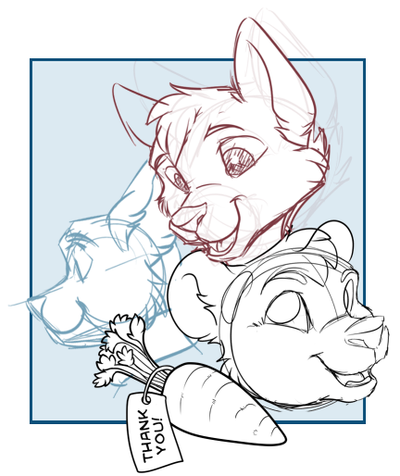 A sincere thank you from the bottom of my heart.
See all of my WIPs on commissions and personal pieces.