Wendy Murphy
is creating Pro-bono impact litigation for the rights of women and childern
Select a membership level
Women's and Children's Justice Warrior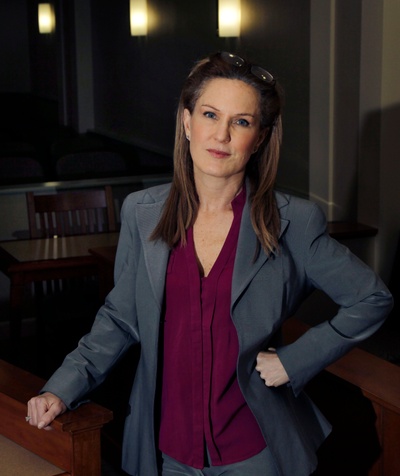 As a $5 dollar per month supporter, you will receive a personalized thank you message as an expression on my gratitude for your contribution to the fight for equality and justice for all.  
With Liberty And Justice For All!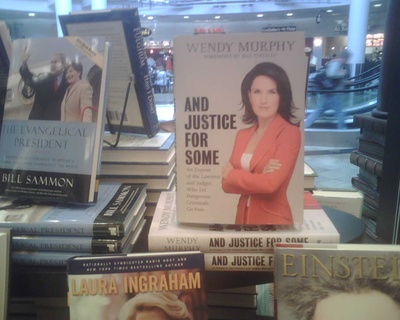 As a $10 per month supporter you will receive a free e-download of my latest book "And Justice For Some", which is my expose of the shocking injustices facing women and children in our legal system. 
Friends Of The Equal Rights Amendment
For those willing to go the extra mile in defense of women's rights, a $50 per month supporter will actively assist in funding litigation around the country in order to validate the Equal Rights Amendment after it is ratified in 2019 (expected).
About
When I realized that abused women and children were being victimized by the very justice system that was supposed to protect them, I started looking for creative ways to fix the problem.

As a young prosecutor specializing in child abuse and sex crimes, I saw daily the way courts subjected women and children to unfair treatment. I did everything I could in my capacity as a prosecutor to prevent the injustices, but judges pushed back at every turn.

As but one example among many, a judge said to me, "Ms. Murphy, you are the government. Your job is to state the law, not complaint about it. If you want to change the law, you have to get a different job." so I did.

Although there was no blueprint for what I set out to do, and many colleagues warned me not to rock the boat, I decided it was worth the risk to try and reform what I saw as blatant systemic injustice. Over the years, that journey has taken me to federal and state courtrooms around the country, where I fight for basic civil and constitutional rights for people who have suffered horrific abuse.

Surprisingly, no large organizations have been willing to support my work. To the contrary, many groups that purport to be helping women and children have opposed my efforts, and worked against systemic reforms. 

Examples of reform cases I have litigated include: a lawsuit to prevent a convicted rapist who impregnated his victim from asserting parental rights over a child born from his crime; a lawsuit to protect a child rape victim from being forced to submit to court-ordered rape by a judge who granted a defense request to conduct "discovery" of the condition of the child's hymenal tissue; a first in the nation lawsuit against Education Secretary Betsy DeVos after she issued new guidelines requiring schools to subject college women to second-class treatment under civil rights laws such as Title IX; a lawsuit against a judge in Nebraska who ordered a rape victim not to use the word "rape" during her trial testimony. I also write amicus briefs in appellate court cases around the country, to inject a meaningful voice for women and children on issues related to their access to justice.

Many of the injustices endured by women and children contribute to high abuse rates, and low reporting rates. I hope through my work to stop the violence by making the suffering of women and children more visible, and making the systems that should be preventing abuse more effective and more just. 
Become a patron to
Connect via private message