Iannaccone Family
is creating a Book for Movie Adaptation & Finalization of Legal Projects
Select a membership level
Updates & Entertainment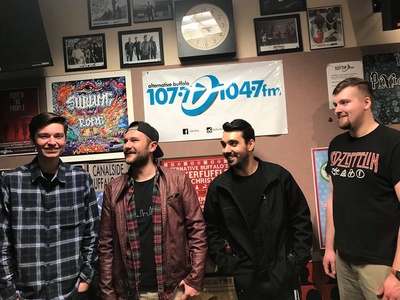 Get updates of our family's progress and latest developments via Facebook, Twitter or Email. Be entertained by guitarist Salvatore Cappellino a member of the band #Fluse and more! You will get our notifications via Patreon message! 
Includes $1 Tier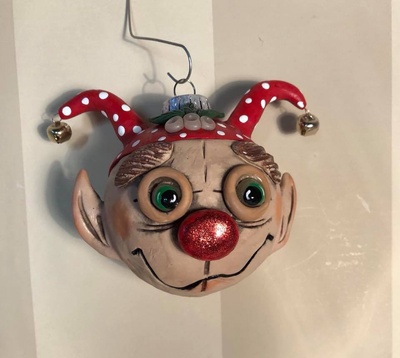 Stay with us & for every 12 months choose your gift from Rosanna's Art Clay level one!!!
Includes $1 Tier plus:
Stay with us & for every 12 months choose your gift from Rosanna's Art Clay level two!!!
About
IMPORTANT NOTE!!! Patreon isn't set up for one-time donations. If you would like to make a one-time donation please click on my PayPal link. Thank you!!!    paypal.me/IANNACCONE168
Hello! Thank you for visiting the Patreon page of the Iannaccone family campaign!!! My name is William. I'm an investigator; lucky litigator; documentarian; National Lawyers Guild member and budding author.
The "Awesome Awakening" is the true story of my amazing life experience as a longtime subject of Mk-Ultra the CIA's Cold War behavioral science project, as my father before me. Rich in family history, it's an Anti-Nazi; Anti-La Cosa Nostra; Anti-Occult occult tragicomedy thriller. I'm writing our book for adaptation to a movie!!!
Given a security file box by my mother prior to her passing, along with her words of wisdom:
"There are things that people made me do. I don't have the heart to tell you. I want to leave you these papers. No one is going to help you. You're going to have to figure it out for yourself. This way, I'll know you'll be alright."
Investigating the clues, putting the pieces together, connecting the dots, I made several astonishing discoveries. 
I discovered a logically sound "Key Link" connecting the CIA with Leary's theory of enlightenment via entheogens. Using this "Key Link" I documented the evidence to develop my intriguing "Hypothesis of the Secret Agenda of Mk-Ultra," that proves the CIA "intentionally" social engineered the "Age of Aquarius," and why.
My thesis provides new insight on the origin of the drug war. It reveals the "Hide In Plain Sight" unholy alliance of the Buffalo La Cosa Nostra  with the CIA/FBI and their Cold War agenda. Researches of the assassinations of JFK, RFK and Mary Pinchot Meyer can use my findings to further thier insight into the overriding motive. 
I've taken testimonials and created videos on Youtube to tell our story. At the onset of the Cold War, my father a progressive WWII Vet, was removed from his father's home in a straight-jacket and confined to the VA Hospital in Canandaigua, NY. During the mid-50s hallucinogenic drugs were secretly put in his food. In the late 50s he was given excruciating electroshocks causing incoherence and erratic behavior.
Eleanor Iannaccone, my elder cousin, tells my father Peter Iannaccone's story in this video.
https://www.youtube.com/watch?v=jDiVK5j793g
In 1967, I was given an EEG where my so-called "dream" activity was recorded on a computer a/k/a quantitative electroencephalography (QEEG). I documented the scientific evidence to prove this was not an ordinary procedure, rather extraordinary research, thus my "Key Link."  This "Key Link" and the thesis it supports is the major theme in the plot for our book, as illustrated here. 
https://www.facebook.com/groups/566939053484446/pe...
In 1968, I was given an injection under the protocol of research on a minor. I promised my son, Sol (7/29/71-10/16/12) I will never relent in obtaining this record of injection that most likely caused his FSH-Muscular Dystrophy- as supported by the facts, evidence and circumstances of this case.
The finalization of this case is very important to me and my family! I've made several videos to present the evidence I miraculously discovered to prevail and obtain my record of injection. For the specifics of this case history please see this link.
https://www.facebook.com/groups/843988119083954/pe...
We intend to finalize our investigations and legal actions for the negotiated return to my father's family his legacy of US Savings Bonds valued at one million dollars. These funds derived from his VA disability since 1945 were allegedly embezzled and laundered from him, by my maternal family members of the Buffalo, NY, La Cosa Nostra in 1972, as evidenced by the money trail documented at this site.  
https://www.facebook.com/groups/1948289218781369/p...
A recovery of over 100k of SSA Widower's funds owed to my father from 1976-1992 was made by me via litigation, as pro se, winning two appeals at the USCA 2nd Cir. and reached the SCOTUS in 2001. See the history of this case.
https://www.facebook.com/photo.php?fbid=1015542912...
Thomas F. Martin III my best friend was executed in March of 1985. My maternal uncle, a soldier for the Buffalo La Cosa Nostra, claimed responsibility to me for Tom's murder in an attempt to thwart my investigation of his alleged embezzlement of my father's bonds.
Assist. US Attorney Richard D. Kaufman, former Assist. DA; WNY OC Strike Force member, who I corresponded with extensively since 85, stated to me that the WNY "FBI are dropping the ball" on the Martin murder as telephonically recorded at this link
https://www.youtube.com/watch?v=OMxQucEC2PY
The investigation of mafia involvement in Tom's murder is documented and updated at this site 
https://www.facebook.com/photo.php?fbid=1015395557...
We've been fighting an uphill battle against hostile courts; government agencies and dishonest attorneys. However, I accomplished much on my own as acknowledged in Kaufman's letter of recommendation. He also writes:
"William's family history offers a colorful past and in the volumes of written materials that he has provided one can find themselves imagining that they are reading the manuscript for another organized crime book."     
https://www.youtube.com/watch?v=6-huzH6o6f0#t=16
I've worked evenings since the mid 80's waking at dawn for creative writing; lawyering; litigation and investigative work gathing evidence to prevail in all my cases. Now that I'm retired, I hope to focus 24/7 to complete our book and finalize our legal projects expeditiously! With your donation I'll be able to keep the lights while completing the goals we've set!!!
Most importantly!!! My father's family and I will keep you abreast of our progress and latest developments so that our endeavor will be in the public eye, where the light of truth and justice travels more swiftly!  
The Iannaccone family and I send you our love & warmest thanks for your donation!!!
Within 2 months I will make a video describing my "Key Link." I will challenge anyone to disprove my "Key Link" by producing authentic medical literature stating the recording of so-called "dream activity," during a routine EEG, in 1967, was normal procedure.

1 of 9
Recent posts by Iannaccone Family