Hobo Wretic
is creating Discussion/Controversial videos.
Select a membership level
Grateful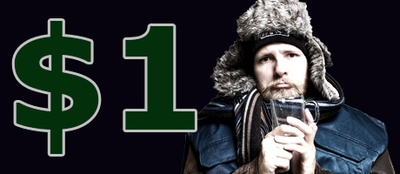 - Access to the $1 patreon posts!
- Access to videos first before they're released publicly!
Legendary Humans!
- All of the above!
- Behind-The-Scenes, (includes: how I edit videos, how I create
  thumbnails)
- Bloopers, cut-out parts of videos that didn't make it!
- Include your name at the end of the video!
About
Hello, and thank you for deciding to visit my Patreon page.
Who am I?
I am Wretic and I have been on the YouTube platform since 2008, I've had a bunch of channels over the years, ranging from uploading The Walking Dead Comic which got me into some serious trouble legally to vlogging either in my own language or english, but I never found my footing until I created this channel in 2014.
Why Patreon?
YouTube has changed a lot over the years, and particularly when it comes to monitzing. I remember back in the day were a 1.000 views equaled around 10 dollars! Having 1.000.000 million views was estimated between $1.000 - 1.500 dollars. It was pretty insane to say the very at least.
But now? You should be thankful to get $0,10,- out of a 100 views. Not only prevents Adblock to keep those cents away from me but also getting demontized rapidly by YouTube their 'guidelines' and system. Let's not even go over the fact you have to hit the bell notification, it's absolutely horrendous.
For me to continue this endeavor, I need your help because I can truly no longer rely on YouTube anymore, the payments only happen when you reach the treshold of $70,- which for me, will take me months if I am lucky to reach it, and I merely use that bit of money to pay bills. 
So with Patreon I am able to invest in this channels future, making it more entertaining, perhaps even more satiric wherever need be. And I personally wanna be able to branch out inside these controversial videos to a more unique way, to stand more out than other YouTubers. So if you
pledge,
regardless if it be the $1 tier or the highest one, it'll be well spent. Or as Hammond would say from Jurassic Park : 'Spare no Expense!' meaning : your money will be used 100% to upgrade the channel to a whole new level. 
So if you decide to pledge, than I am truly grateful. You'll be with me on this journey on a more personal level.