Zelaphas
is creating an art journey full of animals and fantasy creatures
Select a membership level
Toss a gold coin in my hat
Consider this my tip jar! You'll have my sincere thanks and the knowledge that your tips support my convention panels and software subscriptions. You also get access to my private Telegram chat. Thank you!

Includes Discord benefits
Tourist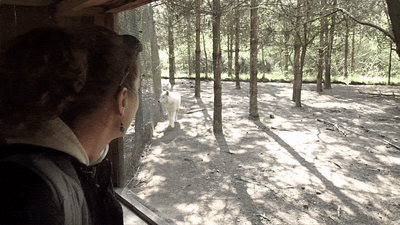 You'll get to read exclusive diaries about my life and travels, and see WIPs or early-access pieces before anyone else! You also get access to my private Telegram chat.

Includes Discord benefits
Sightseer
You'll get to read exclusive Journey Tips that share my valuable advice and life experiences about making art and running a business. 


You'll also get access to downloads and other resources, and access to my private Telegram chat.

Includes Discord benefits
About
NOTICE: I am taking a break for the month of August! Please do not join my Patreon during August unless you would like to leave a tip. I'll see you in September! Thank you!
I'm an artist from Chicago who's now living in Nantes, France after living and traveling through New Zealand and Australia. I draw
fantastical beasts
and
anthropomorphic animals
, and I create resources (such as
line art
,
reference photos
and
tutorials
) for other artists and designers.
My goal is to make my art journey here on Patreon as amazing for you as it is for me. With that in mind, here's some of the features that come with your pledge.
Completed pieces
Patrons always get to see my completed works
first
before anyone else. Sometimes this is just a few minutes early, other times it can be days or even months early.
Patrons also have the esteemed privilege of seeing any pieces I plan on submitting to
art shows
for the events I attend
before
anyone at the event itself.
Custom Ink Cards
One reward that's unique just for my patrons and can't be purchased anywhere else are my custom postcard ink drawings! As part of traveling, I pick up postcard souvenirs, draw on them, and mail them to you from wherever I am. You get both a drawing you request and a memento from a place I've been.
These rewards are
limited
, so grab one while you can!
Diaries
After growing up in Illinois, living in Chicago for my young adult life, spending three years in New Zealand, a year in Australia, and now living in France, I have a lot of
stories
and
photos
to share of my travels.
It hasn't always been sunsets and selfies; I write about both the adventurous and mundane, and am
very
honest when things go wrong.
Journey Tips
So, I'm running a business based around my art. By myself. There's a lot to learn, both on how to create professional-quality art, and how to manage a successful business. I've had my ups and down, but the one constant is that I'm always learning.
As my patron, you'll learn as I learn, and get to read or watch my
tutorials
about how I create art or run my business, including mistakes to avoid.
...and more
My Patreon is evolving all the time, and as I grow I have even more things planned to reveal to patrons in the future (check out my GOALS for more details).
My patrons get to see
works-in-progress
of things I'm working on, learn about my
art process
when I share what I create, and are even supporting a growing library of
video tutorials
I'm creating. Patrons are also supporting my new
livesteam on Twitch
as I improve my setup and define my schedule.
Note: I ask ALL pledges for their shipping address, as even at the $2 level I sometimes ship extra gifts (such as prints or stickers). You could get something fun in your mailbox just by being a part of my journey!
I do my best to create quality work, run my business professionally, and improve my skills. To continue to create both my digital and traditional art, stream it to a worldwide audience, and host events where I share my life, travels and knowledge, I need the right
subscriptions
,
hardware
, and
time
for the job. Your pledges directly contribute to all that.
It's no joke: When you pledge, you can smile every time you see an art upload, live stream, diary, journey tip, or speaking event at a convention from me. Your pledge, however large or small, makes this whole journey possible.
I want my journey to be as amazing for you as it is for me, so I'm open to feedback at any time.
This journey is yours, too.
So choose your reward, and let's hit the road.
Thank you for your support!

Smudge-proof field guide notes
My earlier field guide sketches are already getting a bit blurred with the wear and tear of wandering around. Why not draw something more permanent in ink? With an audience of 30, we'll upgrade our sketch to a traditional ink, and YOU will get to vote on what I should draw. I'll also make the ink for sale at a discount with early access to any patrons that might want the original.
6 of 10
Become a patron to
Unlock 237 exclusive posts
Connect via private message