Zora
is creating music, lyrics, and videos
Select a membership level
GIVE ME A LITTLE OF YOUR ATROPINE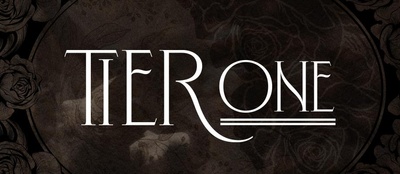 Thank you so very much, you will have my gratitude until eternity. 😉

You will get access to Patreon-only feed
My love and gratitude 🖤
STEP INTO MY FRACTURED FAIRYTALE
Thank you so very much, you will have my gratitude until eternity. 😉

Early access to new (Blackbriar) merchandise
Sneak peeks (photos, lyrics, behind the scenes, songs, videos)
You will get access to Patreon-only feed
My love and gratitute 🖤
TAKE MY HAND – I KNOW WHERE TO GO
Thank you so very much, you will have my gratitude until eternity. 😉
You will be able to see live streams (during concerts, photoshoots, music video shoots, and more!)
Receive a special 15% off code at the Blackbriar store!
Early access to new (Blackbriar) merchandise
Sneak peeks (photos, lyrics, behind the scenes, songs, videos)
You will get access to Patreon-only feed
My love and gratitute 🖤
About
Hello beautiful people, thank you so much for checking out my Patreon!
🖤
My name is Zora, and I am the lead singer and lyricist of Dutch Gothic Metal band,
Blackbriar
. For as long as I can remember, my life has always revolved around music; it is what I live and breathe. Dark romantic themes speak to me when I write lyrics and melodies, and I find inspiration in artists such as Kate Bush, In This Moment, and Lana Del Rey as well as classic literature such as the Brontë sisters and fantasy books.
I created this Patreon because my head is bursting with amazing music ideas and plans which I would love to realise – and that is why I need you as my patron to make this all happen! With your help, I can completely focus on my creativity and spend a lot more time writing, singing, and creating.
Music is my soul and I am giving it my all, which includes money. Unfortunately, my funds are limited and that stops me from getting where I want to be and from making more material for you guys. Your support will help me create new music, record songs, and produce videos.
I make music because I love it with all my heart but mostly because of you – people who support me and love what I do, how I sing, and how I write my lyrics! You mean the world to me!
To express my gratitude I will, of course, reward all my dear patrons. 🖤 I love you guys!
Every little bit helps! My ultimate goal is to make all my ideas and plans happen – this means recording new singles and our debut, full-length album (which we are currently working on!). I have some amazing music video ideas in mind that I would love to make and I want to make more acoustic videos! Those are my first goals for now and I thank you all so much for your support, it means the world to me! 🖤

1 of 1
Recent posts by Zora
By becoming a patron, you'll instantly unlock access to 216 exclusive posts
By becoming a patron, you'll instantly unlock access to 216 exclusive posts