Zora Marie
is creating a wide range of art and novels
Select a membership level
Hawk
• A free wallpaper for your devices. (currently is a photograph)
• One of my works in high resolution (yearly)
• Input on my work
• My gratitude
Raven
• Everything in the tier above
• E-book copy of every new book I publish (up to one a month)
Dwarf (US only)
• Everything in the tiers above
• A small specially curated package every three months! This will vary from small prints, drawings, bookmarks to stickers and other small things. 
• A signed paperback copy of Zelia
• Once a year you will receive a special calendar designed by me featuring my art! I'll even host votes for what you want the theme to be.
About Zora Marie
Hello, fellow lover of the arts!

You'll notice that my slogan is Actress – Author – Artist, but really I am just an Artist with a wide range of passions.

One of my favorite acting coaches always points out that acting is bad because if you are acting you are not truly feeling, instead we are artists. I try to apply the same thought process to all my work, if you are merely going through the motions, then you're never going to reach the hearts of your audience. You, my dear, are my audience and I pour my heart and soul into everything I create for you.

The photo below is of me having a blast running Scotland during the mini-break of my Study Abroad experience. You see, I spent nearly every waking moment during my time there trying to capture as many breathtaking photos as possible. I even climbed to the top of Arthur's Seat, walked UP the Royal Mile, and climbed the smaller hills in front of Arthur's Seat all in a single day to capture tons of photos...

And then ended up waddling around Edinburgh Castle the next day… and yes, waddling is an accurate description of me trying to climb all the hills and stairs there.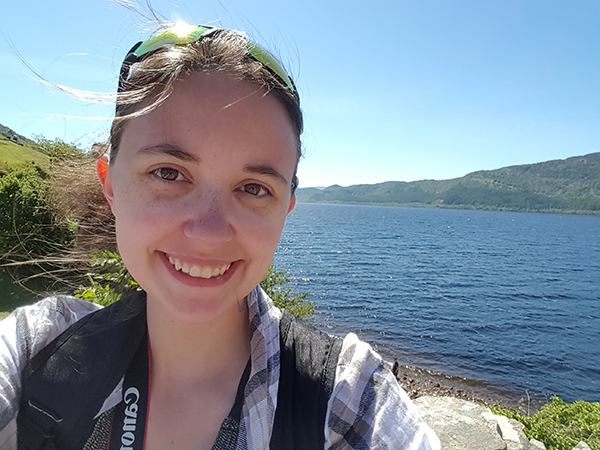 I am launching my Patreon site so that I can share my diverse work with all of you. I want to interact with you in a different way, in a way that I can send you more than just digital photos of everything I'm working on.
Yeah, you'll be seeing a lot of digital photos of what I'm working on (I am a graphic designer after all), but you'll also be receiving tangible things that you can actually hold in your hands! Things like a signed copy my book, prints of my favorite pieces of art (including original linocut prints!), and a specially designed, printed, and bound by me calendar full of my photography at the beginning of every year.
I encourage you to check out the awesome rewards you can get for becoming one of my Patreons! You can find the complete list in the sidebar of this page, just keep in mind that I will switch it up from time to time to keep things fresh for you!
Patreon will pay for two full days of creating art or writing, and maybe even a container of relief ink every month. With enough time I might be able to mix the colors I actually want. ;) 
1 of 5
Recent posts by Zora Marie