ZoranTheBear
is creating Entertaining Videos & Content
Select a membership level
Pledge $1 or more per month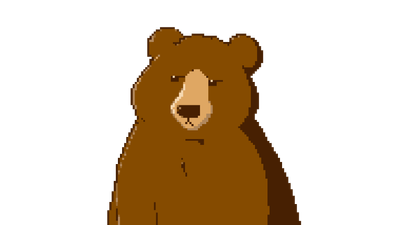 This is just a way to set a bare minimum due to the middle man demanding a cut.
You do have the option to pay more, and if you do I will be extremely grateful! As it gives me the chance to keep doing what I love!
For those who pledge $5 and more. You now get a special role in our Discord! To join here is the invite link:
https://discordapp.com/invite/zoranthebear
Remember to connect your Patreon account with Discord to get the role! If it doesn't work. Send me a message on Patreon with your discord name so I can add you to the role if the bots don't do it!
Includes Discord benefits
About
Currently undergoing reconstruction as of Oct 30, 2019. Please standby...
Old Text:
Hey there! Thanks for stopping by!

I'm ZoranTheBear, and I create video content on outlets like
Youtube
and 
Twitch
. I make it my personal joy to make videos and provide internet content for thousands of people to enjoy.
Just like tons of others on the internet. I primarily do 
Youtube
and 
Twitch
part time after my day job. Along with voice acting on (possibly) some of your favorite shows! Namely
If the Emperor had a Text to Speech Device
series, as I voice LEMAN RUSS on it!
People supporting me here and on other platforms really help me continue to work hard and provide you all with some unique content! So thank you for stopping by!
Video Essays:
-=-=-=-=-=-=-=-=-=-=-=-=----=-=-=-=-=-=-=-=-=-=-=-
Mod Showcases
-------------------------------------------------
I really love the work and compassion that goes into creating a mod. Especially full conversion mods that takes the feel and aesthetic of a world they love. And apply it to the game play of some of their most beloved titles.

Are there any rewards for me giving you money?

No, not really.
Well, besides a discord rank. Which is really just an easier way for me to talk to you all. I do not provide anything major for you donating to me.
Why
? Well. I would like to earn your business and appreciation straight from my content. Patreon for me is more of a "Hey, I like what you do and I want to help. Take some dollars to keep you fed!."
I do not feel it's right to gate my content behind paywalls. I want all of my content free and available 24/7. Nor do I want to dangle a carrot on a stick to make a grab for your money. So no major top secret videos on my patreon posts. No super secret polls. No super secret zoran hawt pix. This is just a tip jar because you may like what I do and wanna help keep it going.
If my content is entertaining and good to you. Then I hope I am deserving of a dollar from you. But, look after yourself first. I don't want to hurt your financial situation.

Anything else?

If you're curious on where to contact me. Or to view my content. All of the links will be down below! Once again, thanks for reading this far and for your time!
The hobby is now a job! More content, more fun!
1 of 1
Become a patron to
Connect via private message
Recent posts by ZoranTheBear