Jon Towers
is creating a podcast about the Occult, History, Conspiracy and Violence
Select a membership level
The Degree of the Red Archive
 Exclusive text version of selected episodes and bonus audio! Graphic elements like, diagrams, additional show notes, worksheets and various scribblings and artwork! Access to The Abracast work group! + Access to all the archived episodes 
The Degree of the Fellowcraft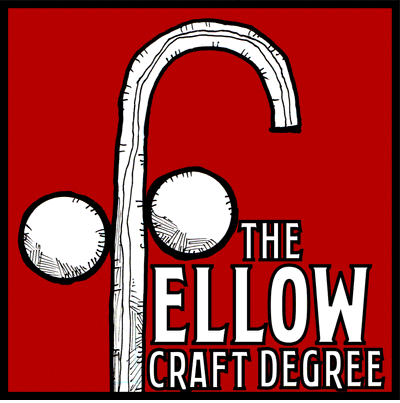 Everything from the Degree of the Red Archive!
+At least one Exclusive episode a month!
+Access to many hours of prior Fellowcraft episodes
The Degree of the Red Mark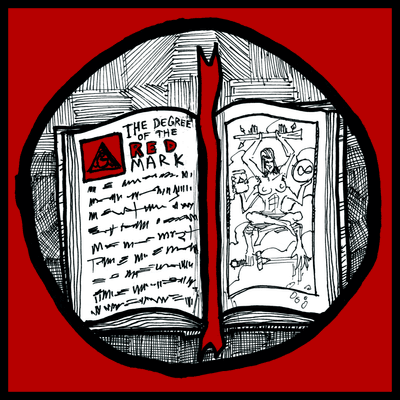 Everything from The Fellowcraft Degree + Book Marks, Temporary Tattoos and Stickers 
About
Host Jon Towers pours a giant drink and tackles topics weekly. Sometimes dark, sometimes mysterious but always entertaining. Jon presents the information in a conversational but edgy tone and struggles to add context and often levity to these examinations of dark magic, the mysteries hidden in dusty old books, forgotten myths, unknown stories of our past, politics and pop-culture and plots from secret organizations and elites.
While we share the show for free, most things involved with making it are not free - there are hard costs tied to making each episode that we largely pay out of our pocket. These costs include hosting the websites, storing the audio files you hear, and maintaining and upgrading microphones, cables, and other recording equipment which wear out over time. It's always surprising when we look at the list of costs involved in making something "free."

How can you help?
Supporting us is a way for you be a part of what we create and ensure its growth and sustainability. It also means we can create the normal schedule of shows and bonus shows, as well as the exclusive Fellowcraft episodes. By supporting the show, you are not only a fan and listener, but you're a part of helping bring the shows to life. And helping to drag these topics into the light!  
You supporting the show gives us a way to offer fun rewards as a "thank you" for showing your appreciation and support of our projects. Have an idea for a reward you don't see? Let us know! supporters are partners! And we... obviously... are open minded!
We currently pay for you to listen to the show. 
Not only do we pay the hosting bills out of our own pockets, We (I) volunteer time and talent to our shows - talent and time that we pay for mostly from our own pockets.

What are you supporting?
You are supporting the show, the price of the books, the time and resources of reading and researching. The massive amounts of Gin and tonic needed to manufacture the Gin Jihads that are consumed during production. You are also supporting the equipment it takes to record the show. My voice over actress, and the guy who designs my audio drones. The time and resources it takes to create the bonus materials and the cost to maintain the internet presence.   
Is it worth your support?
We're proud of what we make and I feel like we are improving by leaps and bounds all the time. In addition to creating shows we and you love and are excited about, most of us have full-time commitments and other obligations.
Why financial support?
Our supporters can help us focus more time on the quality and development of the podcast, and also create the opportunity to reward the people who give their time and talent.
Thank You!
We can't put into words how much it means to us that you listen to the shows each time we post a new episode. Your feedback, support, and love of the worlds we create are what keep us going.
I can't afford $3 a month
There are many degrees of support! But if you can't support the show financially please consider leaving a rate and review on your preferred podcast app. Don't forget you can 
sign onto the mailing list
and unlock a lot of bonus content!
About The Abracast
The Abracast is a podcast that investigates the occult, forgotten stories of history and conspiracy theories. We look for unique ways to look and attack these topics that are often dark. We like to add context and levity. 
THE BOOK of AXX: The Grimoire of the Abracast v1

When I reach this goal I will work on an release an official Abracast Book. The details of this book are still being developed.    
1 of 1
Become a patron to
Unlock 161 exclusive posts
Connect via private message
Recent posts by Jon Towers