Agent of Chaos
is creating Musical Comics
Select a membership level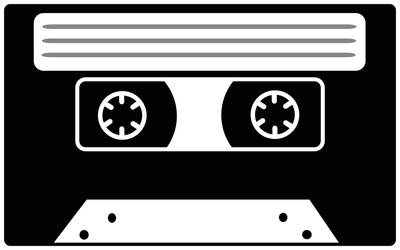 Get the Music
For $1 you can get the music as it is released, exclusively for donors! digital download. 
Get the Comic (Music Included)
For $5 you can get the digital comic book and music as it is released, exclusively for donors! 
Instagram!
Limited (100 of 100 remaining)
For $10 you can get your Instagram handle featured in one of the issues! PLUS, get the digital comic book and  music as it is released, exclusively for donors! 
About Agent of Chaos
Hello! My name is Blake Carpenter. I am a musician and story teller. I have had a goal for a long time to mix two of my favorite things, comics and music. By subscribing to this project you are helping with a few awesome and important things. 
Helping to pay for the actual comic book to be produced digitally, (at first) by helping me pay the artists that will be working on the project. 
Keeping the story going! - By funding this project, which is 100% crowd funded, you can help making the story continue!
You get to be a part of one of the few trans media projects out there mixing these two mediums. 
Potentially fund future comics and other story lines, with different artists and music makers on the first ever... COMIC BOOK RECORD LABEL!
This is a 100% passion project. I will be doing this regardless of funding, but you can help me make it even better. I am not a great artist when it comes to drawing, and I want to do the story justice. Check out the basic premise below, without getting into story spoilers. 
The story has two parts.
A prequel of the main story. "Agent of Chaos: A Secret History" which goes back to the cusp of WWII and the discovery of alien space craft which aided in the progression of the German armies, through secret government programs and hidden technology agendas. The world is now, not what it seems. Go through time and unravel the truth to some of the world's major events from 1938, and their ties to extraterrestrial origins leading to the creation of the New World Order.
(Album Cover for Agent of Chaos: A Secret History) Available now for free at, 
https://www.rockmyrecords.com
The main series: Agent of Chaos, is set in the year 2088. Alien technology which is still kept secret has advanced the world and helped uncover the singularity of artificial intelligence, that had at one point been used for power dominance on the world stage. AI is now banned in most of the world, but now the US is in a state of Authoritarianism with it's leader bowing their rise to power through technology manipulation. Everything gets sent into chaos, when the original technology uncovered in 1938 leads to an Alien Invasion, 150 years later. The only thing is, the craft we uncovered back then was actually a ship that was shot down by another alien craft among a giant galactic war between two opposing powers. Once the invasion in 2088 happens, it is evident that the Earth has found itself in a galactic civil war between two separate alien species. Earth is in the crossfire.

Follow the main character, a failed musician, who has found the power of the afterlife and paranormal realm that he houses in primitive 1980's technology, in which he uses to stop the alien invasion and war that the Earth has accidentally found itself in.
Thank you for all of the support, and future supporters. I am very excited for this project!

 
$14 of $1,000
per creation
When I reach $1000 per release, the very first full length issue will be sent exclusively to Patreon supporters.

1 of 5