The Next Alabaster DePlume
is creating Music
Select a membership level
…Plus unique material + rights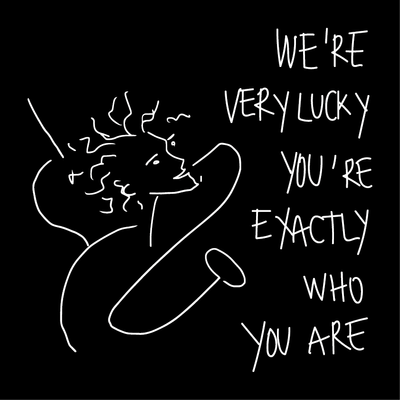 We're very lucky you're exactly who you are.
– Fresh unreleased work in progress material
– More in-depth and personal polls
– First refusal on new merch & releases
Happy Birthday Everyone
The above, but with
– More personal communication
– First refusal on tickets
– Occasional guestlist
– Physical releases 
About
Thank you for being exactly who you are. 

I once spoke with a friend who was booking me for a show. She said, "I'll make sure there's enough money to make it worth your while". I said please – no amount of money is going to make this stuff worthwhile. The people make it worthwhile, and the music makes it worthwhile. The money only makes it possible.

So, here is a page where you can help the work that we do to be possible. 

We are making this music in order to bring different people together. I want to make people feel stronger and more united. I believe there is plenty of effort and resources going into making us weak and divided – I see this happen and I ask myself, whose job is it to do the opposite? And of course, it is us.

So, here is a page where you can join us in this work. 

Yes, the vinyl sales, PRS & concert fees will sustain this project at its current level. But it is your contribution that will allow Alabaster DePlume to: 

– Grow in scope generally & develop 
– Employ quality & varied artists 
– Match funding from other organizations to make an album for instance 
– Connect with a diversity of groups, individuals and communities 
– Include you in a meaningful way in its achievements 
– Campaign politically

One purpose of this page is to share ownership of Alabaster DePlume with you, and to receive your input. Here is an example of the kind of poll we might do:

Alabaster will be attending civil disobedience with Extinction Rebellion on 15th April. Should he get himself (peacefully) arrested?
o  Yes, we are talking about avoiding the end of civilisation.
o  No, it is not worth it
o  Maybe, it depends

It also seems to us, that this creative project is a precious thing, that might be valuable in your life, if you'd like to share it with us. 

Whatever you do, be as much yourself as you possibly can. Everyone needs you to, no-one knows how to ask you.

ADP

Designs by Giulia Cavallini
Banner photo by Barry MacDonald
Happy Birthday Everyone photo by Rosie Reed Gold
Album cover design by Raimund Wong


When there are 100 of us, fresh studio sessions will begin.

And I will show you (by video) the recipe for the curry I make for my players before Peach. 




2 of 5
By becoming a patron, you'll instantly unlock access to 27 exclusive posts
By becoming a patron, you'll instantly unlock access to 27 exclusive posts
Recent posts by The Next Alabaster DePlume