Louis Alemayehu
is creating poetry and oral storytelling to build community
Select a membership level
Family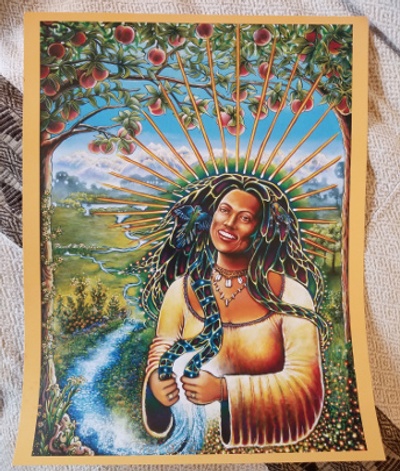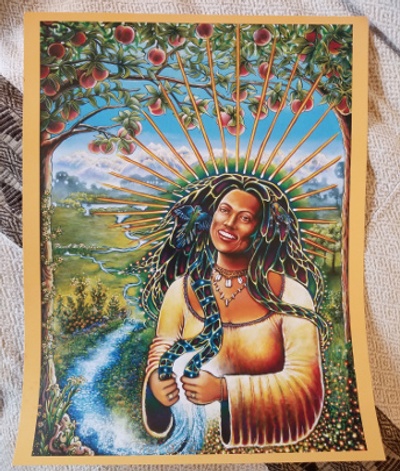 Chat with Louis in Patreon & get a signed copy of Louis' new book (which you're helping produce! )
AND EITHER
Get a signed copy of one of Louis's poems
OR
Signed copy of "Oshun" poster from Ancestor Energy's album art, by artist Paul B. Rucker
Ground Swell
Free admission to poetry or book readings, and performances with Ancestor Energy.

Get a signed copy of Louis' upcoming Ancestor Energy EP.

Participate in Louis-hosted "talking circles" for "cultural creatives", young and old, on subjects relevant to current issues and organizing. If you decide not to participate, you'll be sponsoring circles for others!
Community Ally
Receive or sponsor a series of 1-on-1 coaching / problem solving / strategy development sessions around the production and consumption of your art (whatever you are trying to creatively share with the world, to make it a better place).
About Louis Alemayehu
Greetings friends and family -
You may know me already, or maybe not yet... I'm a multicultural community & spiritual elder based in Minnesota's Twin Cities. I'm a writer, educator, activist, poet and mentor of younger artists and activists. I also founded and perform with the award winning local jazz ensemble Ancestor Energy.
Thank you for visiting my Patreon page, and welcome! This platform is how I've chosen to coordinate a sustained income for myself and my work. Here you can set up a monthly recurring contribution, for which I will show my utmost gratitude.
When I think about people giving to me every month -
it's hard to accept and feel worthy, but when I reflect on my life and all my mentors and all the experiences I've had that contributed to my global conciseness - I know my ancestors had a wish for me to do this work and to do it skillfully and joyfully, because it's all about liberation and freedom.
For more on what I've been up to, please read on below.
"Baba" Louis Alemayehu

~~~

Louis Alemayehu, a multicultural community & spiritual elder, is a writer, educator, activist, poet and mentor of younger artists and activists. His writing has appeared in national and international publications. Alemayehu is a founding member of the seminal, award winning poetry/jazz ensemble Ancestor Energy, strongly influence by Chicago's Association for the Advancement of Creative Musicians. In 2009 the Minnesota Spoken Word Association gave Alemayehu an Urban Griot award for 30 years of excellence as a pioneering spoken word artist. In 2012 the Process Work Institute in Portland Oregon certified Louis as a "World Work Elder" as he engages in art as a community builder or "spirit weaver", connecting diverse populations. Much of his non-artistic work today is centered on Food Security, Climate Change, Human Rights, Environmental Justice and always performance. Alemayehu has been Community Faculty or a "Wisdom Carrier" for the Environmental Sustainability class at the Higher Education Consortium for Urban Affairs where he has taught for 12 years. His performance work draws richly diverse audiences in terms of age, race, class, gender, nationality and education. For him storytelling is an essential tool of community building. Over the years his collaborators have included master musicians and composers Carei Thomas, David Wright III, Mick LaBriola, Gary Schulte, Donald Washington, Davu Seru, Mankwe Ndosi, Anthony Cox, Dean McGraw and Douglas Ewart.
In 2019 Alemayehu now launches a new version of his band Ancestor Energy with a group of younger artist that includes: William Truthmaze Harris, Tensae Fayise, Joseph Damman, Renee Copeland, Sarah White. This group debuted at Pangea Theater in Minneapolis Minnesota and return there May 24th 2019 for continued explorations of beauty and power.
By becoming a patron, you'll instantly unlock access to 3 exclusive posts
By becoming a patron, you'll instantly unlock access to 3 exclusive posts
Recent posts by Louis Alemayehu
How it works
Get started in 2 minutes