Abigail LaLonde
is creating and making stuff
Select a membership level
awesome people
You are awesome! Thank you for helping me out!  
At this level you will:
* get to see Monday Maps when they release on Mondays
super awesome people
You are SUPER awesome! Thank you for helping me out!  
At this level you will:
* get to see Monday Maps when they release on Mondays
* have access to hi res scans of any art or maps upon request for personal use
* be able to view time lapse and drawing process videos
* when I make things for sale, (knitting patterns, RPG supplements, etc.) I'll offer them here to you first at a discount.
* AND after three months at this level you will get a 15% discount on any commision pieces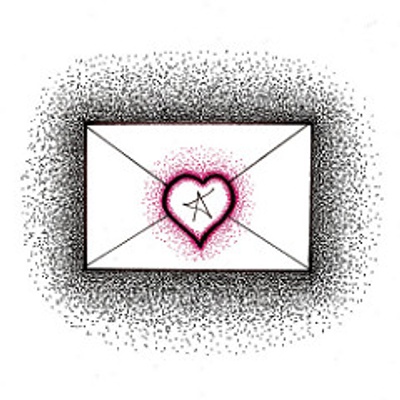 patron of the mail-arts
Limited (3 of 5 remaining)
On top of all the other stuff mentioned above, once a month (once your pledge has been received) I will send you a piece of hand-made/hand-drawn mail art, occasionally with a small surprise inside.
About Abigail LaLonde
Hey everyone! Thank you for visiting my Patreon!
I'm a bit of a Jack of all trades when it comes to creative endeavors. My interests include but are not limited to: knitting/crochet, cross stitch/embroidery, cooking, tarot, drawing, mail art, running games and drawing maps for TTRPGs, nature photography, and bookbinding.
This Patreon will focus mostly on my art, mail art, and maps. But I will also post a little bit of everything else as it comes along, if there is anything in particular you, my patrons, would like to see more of, please let me know!
I will try to post a few maps a month, as well as some Patron only time lapse drawing videos. you can also expect random photography, drawing and knitting content.
All works published here are licenced under the 
Creative Commons Attribution-NonCommercial-ShareAlike International Licence (CC BY-NC-SA 4.0)
unless otherwise noted.
If you see something that you would like to use in a commercial work, just let me know and we can work something out.
If you like what you see, please feel free to throw me a couple of bucks.
And if you want to buy stuff by me, I sell knitting patterns on Ravelry 
HERE
, my cross stitch patterns are on Etsy 
HERE
, and you can find my art and photography on all sorts of items 
HERE
on Zazzle and I offer Tarot readings on Etsy 
HERE
.
**I'm also more than willing to consider commision work, both maps or art and other handcrafts including knitting or crochet.  Please feel free to contact me if you are interested, my art commission price sheet is 
HERE 
and my map commission price sheet is 
HERE
other handcrafts are prices on a case by case basis.**
Yarn and art supplies galore!
Yarn is expensive, I love designing knitwear, but often can't afford the yarn to actually test my designs. This much money  is plenty to cover the yarn for a pair of socks, a sweater or good sized shawl with high quality yarn each month! Or I could save up for some really nice art supplies like high quality technical pens!
2 of 3
Recent posts by Abigail LaLonde