Allie MacAlister
is creating Illustration, Comics, Videos & Products!
Select a membership level
Unicorn
Sparkly Tip Jar
All Unicorns gain access to my All-Patron blog which includes but is not limited to: 
Early access to art posts, comics and other projects
Merfolk
The Progress Grotto
Access to the Unicorn perks PLUS:
 Access to the Process Portal: Behind-the-scenes posts including sketch dumps, comic concepts and more
 Monthly studio newsletter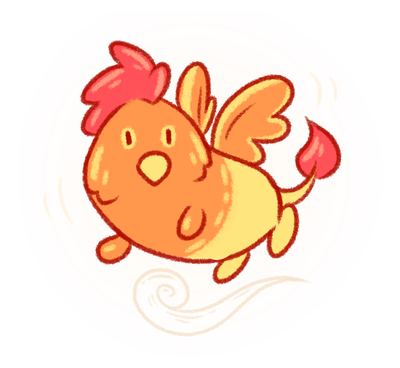 Gryphon
The Wisdom Cliff
Access to the Unicorn & Merfolk perks PLUS:
Monthly tutorials on various art subjects
Monthly studio vlog talking about projects, schedule, process and challenges
About Allie MacAlister

I'm Allie MacAlister.
I'm an illustrator & cartoonist based in Ottawa, Canada.
I create artwork on freelance commission for clients big & small, as well as create products that I sell at local craft shows as well as on Etsy.

I love working in illustration. I also love financial security, and as such I'm currently working a part-time day job to support the work I do in illustration. My days are busy, and with the commute I don't currently have a ton of time for my own work.




Currently, most of my freelance illustration time is dedicated to commercial contracts and commissions for clients. I want to place more focus into creating comics as well as video content on my YouTube channel, including:

more non-fiction zines like the ones I've made about Anxiety, Beer and Self Care;

autobiographical and journal comics, like a post periodically on my social media;

short fiction comics, including stories about a vagabond stumbling onto an abandoned, haunted tourist trap and tales of a witch brewer opening a brewpub for wandering adventurers;

a graphic novel project I've been working on since college about old gods and new magic on the maritime coast;

live streaming art events with perks for attendees;

scheduled videos about art, inspiration, the craft/maker scene, tutorials, art challenges, business chat, and more

Being on Patreon allows me to focus on new comic and video projects, and allows me to give back to people who choose to support me. With time, I hope it will mean that I can shift my focus back to doing art and videos full-time.

So, what's in it for you? Becoming a Patron grants you access to exclusive work, early access, discounts, and more. Even just $1/month helps, and grants you access to exclusive stuff! You get cooler perks at higher tiers, which is all laid out on the right sidebar.

Essentially, Patreon is a digital tip jar for creative professionals. It will help me do more of what I truly love, which you can in turn enjoy. I'll be able to pursue more projects that my fans want to see - comics, illustration, art videos, storytelling, and much more.

Thank you for reading, and I hope you'll join me on this journey!

Recent posts by Allie MacAlister