Amateurhealthcoach
is creating free amateur health coaching.
Select a membership level
Pebble
You've expressed gratitude.  Giving thanks in the moment is an unlimited free source of positivity, but it cost you three dollars this time.
Rock
Accepting troublesome challenges is difficult. Like a rock you've been molded all your life by your environment which formed what you call your troubles, but also your spirit.  Now, it's time to add some weight to that spirit. A weight of seven dollars.
Seed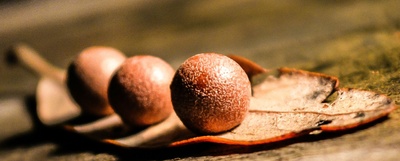 We're all growing. What we thought and acted like in the old days may be a regrettable memory today, but it also gave us insight into what we value. If it was acting embarrassing, you value good conduct and consideration of others. If it was donating fourteen dollars to an amateur health coach, then you believe that good work and intentions should be rewarded, even if your bank account suffers. It's the sacrifices we make for meaning we chose that defines us. This probably isn't one of those times though.
About
It's not about what you can't do, or what you won't do, but what you'll be able to do in the future when you harvest the fruit of your efforts today. Your commitment to pleasant daily tasks is the magic that makes it work.

I'm an amateur health coach comfortable working through email at 
[email protected]
I study and read the best in the world and collect knowledge day by day about how to help people alter their undesirable behaviors through behavioral psychology and self-hypnosis. I read about health topics everyday and want to share that knowledge with others. Because of that, I know that consistent easy daily tasks and small diet changes will help anyone can become healthier and transform their "can't do's" to "can do". Results come from taking action and knowing what works, and I can offer my knowledge and insight to help you get yourself from small efforts to big personal victories.
Some of the experts I trust:
Chris Kresser believes that there's an inability for the medical industries to properly respond to the epidemic of chronic health problems, and I agree with him.
Marisa Peer combines therapy, neurological science, and hypnosis into a deeply effective program that can change someone's life. From what I've read in other disciplines, Marisa Peer is the first person who seems to have the future of mental health available today. 
I can be reached at 
Feel free to email me any question you'd like. Donations towards my education are much appreciated. You can also donate via cryptocurrencies:
ETH: 0x7131b917d338b2c500e204e3FBb40cC165Ad5374
BTC: 1ALL9tEL6B5HfwSFx6afBEDz7JYTdPNpxD
When I reach $4,000, I'll take Marisa Peer's Rapid Transformation Therapy program.
1 of 2
Recent posts by Amateurhealthcoach